Masturbation in VR Gay with Noel Santoro

Masturbation in VR Gay starring by Noel Santoro!
You have discovered your cooking skills during these lockdown days. You were never into cooking creativity but, since you started watching Noel Santoro show on VirtualRealGay, you have been preparing a different recipe every day. As he usually says, you can't start cooking until you get the right inspiration. And the best way to do it is feeling that heat between your legs before walking into the kitchen.
What's the key for the perfect smoothie? Before chopping the ingredients, you have to get that punch of motivation. Once you have it, just let yourself go.
You are going to start by feeling that excitement, then licking your fingers to get them in your ass. After that, you'll have to find any phallus-alike food to masturbate (there's always something new to use), play with your penis every time you get the banana into your butt and repeat all previous steps faster and faster till cumming.
And that's how you get the perfect masturbation in virtual reality gay porn. Ah! And a smoothie.
As well as developing your cooking skills, these days at home you've learnt to appreciate those "love yourself moments" masturbating.
Masturbation in VR Gay at the kitchen with Noel Santoro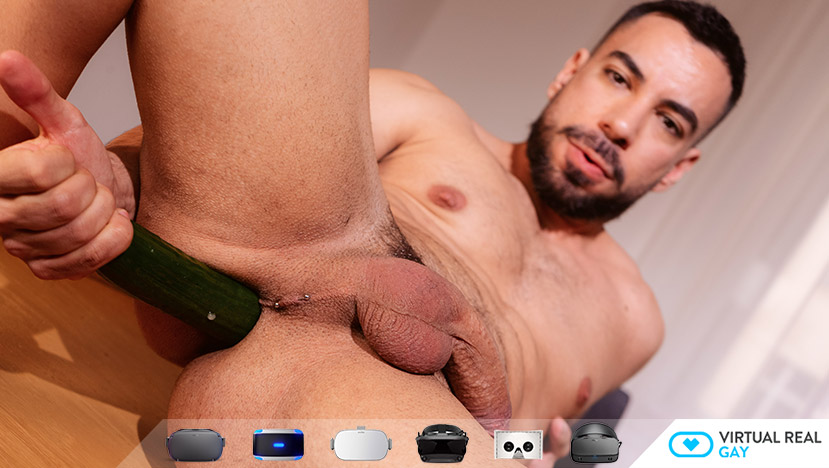 Because you are going to have a great time with this Masturbation in VR Gay video. So watch it inside your Oculus Rift S, Oculus Quest, HTC Vive or Windows Mixed Reality! Also you can watch Virtual Reality videos in 5K 180º FOV for Smartphone Cardboard, Gear VR and PSVR.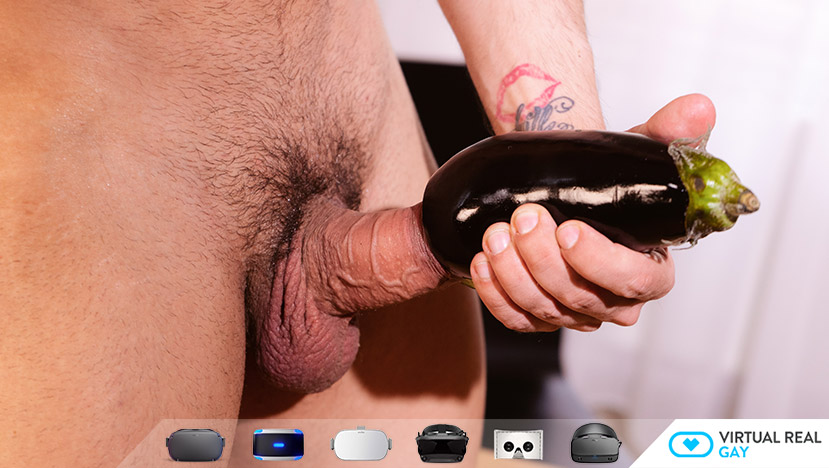 So we want to make more Masturbation in VR Gay experiences. With many more actors in lots of situations… everything to take your sexual dreams a step forward. Making them real in your Oculus Go, Oculus Rift, Google Daydream VR, Xiaomi Mi VR. Also available for Windows Mixed Reality Samsung Gear VR, PSVR, HTC Vive or VR smartphone headset.
Then we want to keep shooting more virtual reality scenes for you. So choose quarter or annual option in the Sign up! Get inside and have great moments with our videos! Click here!
Finally you can check our network, if you want to satisfy your curiosity. Discover: VirtualRealPorn, VirtualRealPassion, VirtualRealAmateur, VirtualRealTrans our latest site VirtualRealJapan and our VR Porn game: VRLove