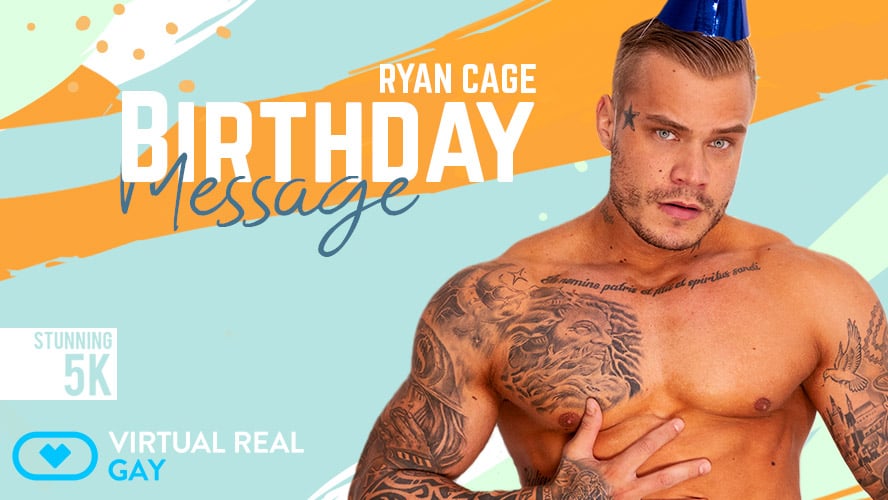 Tattoed VR Gay birthday party
Tattoed VR Gay birthday party with hot blonde Ryan Cage.
There are two kind of people: those who love celebrating their birthday and those who don't But this year on VR porn gay you won't need to decide which group you belong to. Just grabbing your oculusgo, since your boyfriend sensual Czech Ryan Cage will give you an early surprise: a video with a vr masturbation. And with this gift, it doesn't really matter if you decide to give a huge party or not, in the end you'll have lots of VR cums.
Sadly you won't be at home, so the "eat cock" plan won't happen this year. However, your sexy boyfriend won't leave without a taste of him in virtual reality sex. His gift? A video which will begin with a hot dance to warm up your huge dick, and will finish like any other adventure in VR porn gay: with a vr masturbation which you'll surely join in the distance.
Even though this was his first video, you couldn't have chosen a better way to enjoy a new year in your life.
Tattoed VR Gay birthday party with hot blonde Ryan Cage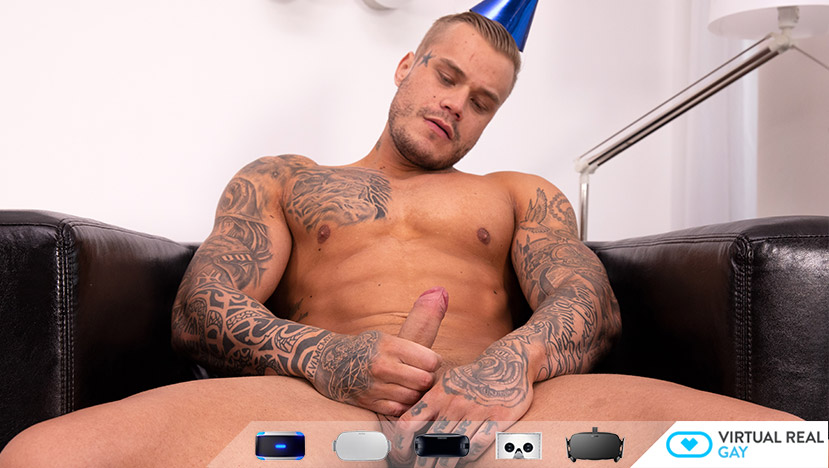 Because you are going to have a great time with this tattoed VR Gay scene. So watch it inside your Oculus Rift, Oculus Go, HTC Vive or Windows Mixed Reality! Also you can watch Virtual Reality gay porn videos in 4K 180º FOV for Smartphone Cardboard, Samsung Gear Vr and PSVR.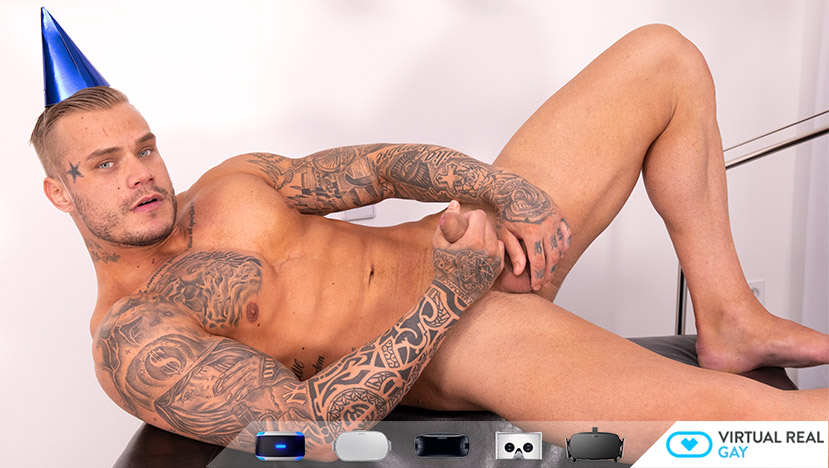 So we want to shoot more new tattoed VR Gay content for you. Full of more sexy muscled bearded actors in different situations… everything to take your sexual VR Porn gay fantasies to the next level. And make them real in your Oculus Go, Oculus Rift, Google Daydream VR, Xiaomi Mi VR. Also available for Windows Mixed Reality Samsung Gear VR, PSVR, HTC Vive or VR smartphone headset.
Then we want to keep creating more virtual reality adult tattoed VR Gay videos for you. So choose quarter or annual option in the Sign up! Get inside and have an amazing time with our tattoed VR gay Porn scenes! Click here!
Finally if you haven't checked our VR Porn network, you can take a look if you are curious. Discover: VirtualRealPorn, VirtualRealPassion, VirtualRealAmateur, VirtualRealTrans our latest site VirtualRealJapan and our VR Porn game: VRLove