Amazing masturbation in VR Gay with Mike Rottman

Amazing masturbation in VR Gay starring by Mike Rottman!
This week has been more stressful and complicated than usual, so you decided to put your phone on silent and focus on work. Unfortunately, you didn't hear your boyfriend, Mike Rottman, trying to videocall you since you haven't seen each other for a while. When you turned your phone on again you had a surprise: a video of him in the shower masturbating. Let's say watching him using his fingers to get them into his ass while playing with his cock, was the perfect excuse to get your coffee break some hours earlier and go home to live a very wet adventure in VR Gay Porn.
Getting carried away by work stress is very frequent and something that happens to us all, so, you have learnt to have a way out from reality: Mike. He's always been in those moments when frustration gets you. That's why, when you didn't answer the phone, he decided to give you some stress-relief minutes recording a video of him doing a solo vr nude gay scene. And the result was wetter than expected.
He pinched his nipples while rubbing her chest till feeling that heat between his legs that made his cock got harder. He started masturbating slowly and quickly, licking his fingers to get them into his rock-hard ass, screaming with excitement while playing his balls and telling you how much he'd like you to be there with him.
Some things are way more important than work. Sharing an adventure in vr xxx with Mike Rottman in the shower is one of them.
Amazing masturbation in VR Gay with Mike Rottman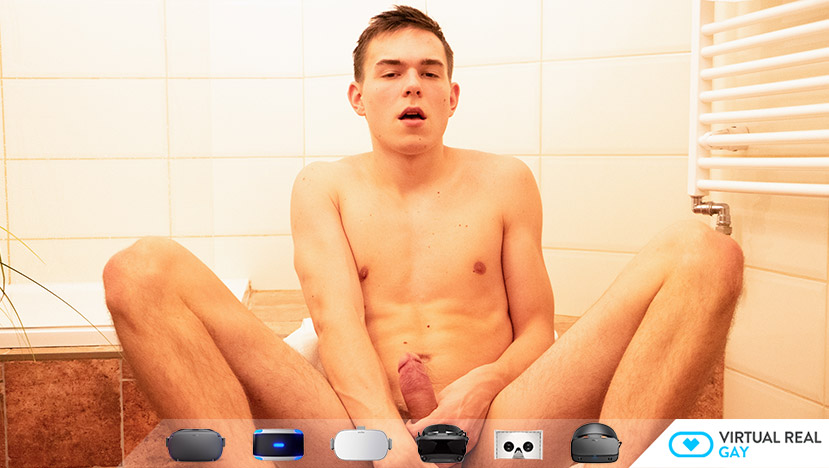 Because you are going to have a great time with this Amazing masturbation in VR Gay video. So watch it inside your Oculus Rift S, Oculus Quest, HTC Vive or Windows Mixed Reality! Also you can watch Virtual Reality videos in 5K 180º FOV for Smartphone Cardboard, Gear VR and PSVR.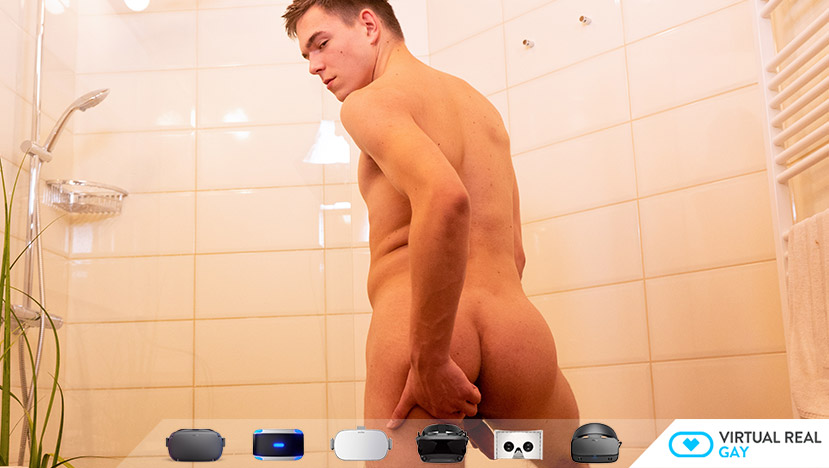 So we want to make more Amazing masturbation in VR Gay experiences. With many more actors in lots of situations… everything to take your sexual dreams a step forward. Making them real in your Oculus Go, Oculus Rift, Google Daydream VR, Xiaomi Mi VR. Also available for Windows Mixed Reality Samsung Gear VR, PSVR, HTC Vive or VR smartphone headset.
Then we want to keep shooting more virtual reality scenes for you. So choose quarter or annual option in the Sign up! Get inside and have great moments with our videos! Click here!
Finally you can check our network, if you want to satisfy your curiosity. Discover: VirtualRealPorn, VirtualRealPassion, VirtualRealAmateur, VirtualRealTrans our latest site VirtualRealJapan and our VR Porn game: VRLove