Barebacking a Hot Brunette in VR Gay

Barebacking a Hot Brunette in VR Gay with Misko Sinak and Kyle Polaski
Misko Sinak is a horny lad who loves seeing you naked and being the top.
Your VR boyfriend, Misko Sinak, just bought a new shirt and pants. He wants you to see if the newest addition to his closet fits him or not. Misko changes his clothes in front of you without a care in the world. The handsome brunette notices the way you look at his naked body while he is changing clothes. The look you have in your eyes is more than enough to arouse Misko's lustful desires. Without any hesitation, he sits beside you and starts teasing your body with his warm hands. He then takes off your pants to have a taste of your rod.
After the sexy blowjob on the couch, Misko excitedly slides his shaft into your backdoor. You can feel his rod stirring your insides as he pounds you hard in the missionary and spoon. The horny lad can't help but moan as your tight behind clenches around his package while making love to you bareback. The handsome top wants to let you experience an intense anal orgasm before jerking you off to make you cum. He then keeps on sliding his rod in and out of you until he feels like he is about to cum. Just like what Misko thought, the two of you are better looking without clothes.
See more stunning VR bottom POV sex scenes at VirtualRealGay.
Barebacking a Hot Brunette in VR Gay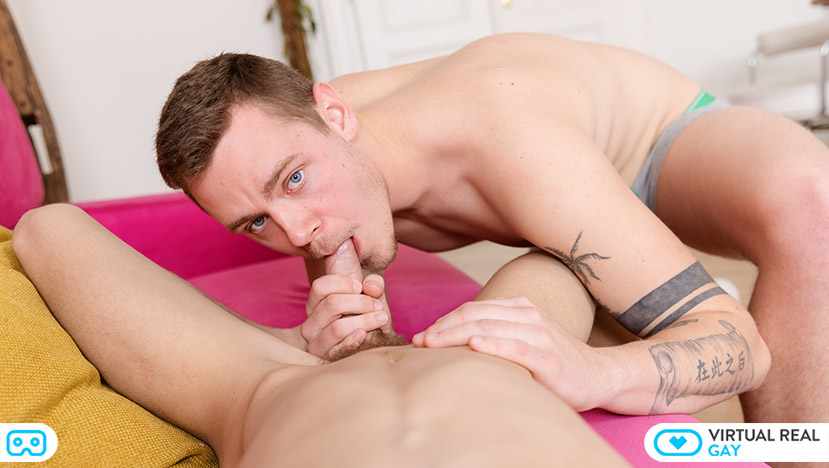 Because you are going to have a great time with this Barebacking a Hot Brunette in VR Gay video. So watch it inside your Oculus Rift S, Oculus Quest, HTC Vive or Windows Mixed Reality! Also you can watch Virtual Reality videos in 8K 180º FOV for Smartphone Cardboard, Gear VR and PSVR.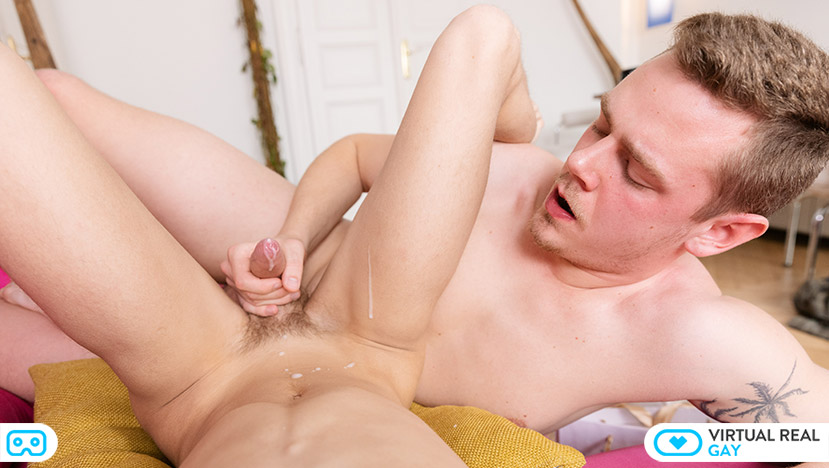 So we want to make more Barebacking a Hot Brunette in VR Gay experiences. With many more actors in lots of situations… everything to take your sexual dreams a step forward. Making them real in your Oculus Go, Oculus Rift, Google Daydream VR, Xiaomi Mi VR. Also available for Windows Mixed Reality Samsung Gear VR, PSVR, HTC Vive or VR smartphone headset.
Then we want to keep shooting more virtual reality scenes for you. So choose quarter or annual option in the Sign up! Get inside and have great moments with our videos! Click here!
Finally you can check our network, if you want to satisfy your curiosity. Discover: VirtualRealPorn, VirtualRealPassion, VirtualRealAmateur, VirtualRealTrans our latest site VirtualRealJapan and our VR Porn game: VRLove