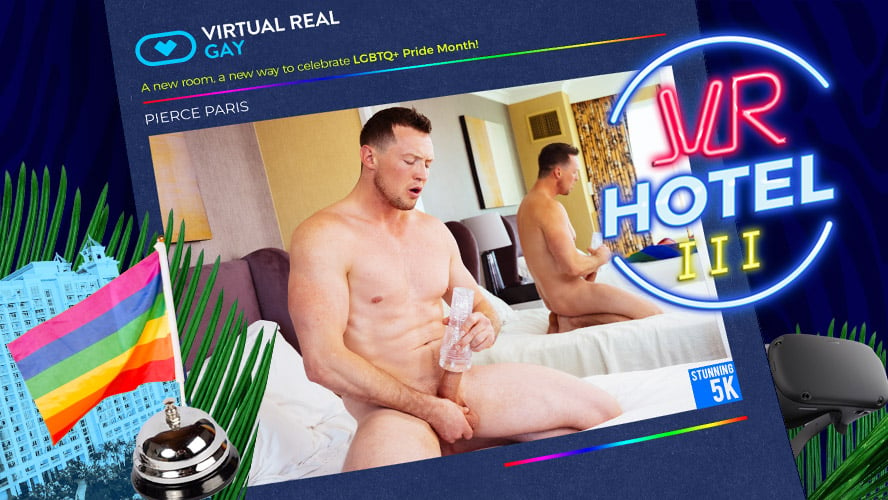 American VR gay porn with fleshjack
American VR gay porn with fleshjack!!!
Pierce Paris has been in almost every celebration of LGBTQ+ Pride Month, so when he gets to the VR Hotel the only thing he wants to do is relaxing. But even when he's just in the room, this place will always surprise him with a black box inviting him to enjoy and adventure in VR Gay Porn.
Cowboy, reverse cowboy, missionary… is there anything this sexy American hasn't done during our celebration of LGBTQ+ Pride Month? So, it's normal that, having a pair of oculus quest on the table, the only thing Pierce Paris wants to do is enjoying a solo party watching videos on VirtualRealGay.
Anyway, you should know that in the VR Hotel there will always be fun using a fleshjack to masturbate your hard ass.
As long as you don't check-out, your cumshots in VR sex are always guaranteed.
In our LGBTQ+ Pride Month, there's always one more room left to open and enjoy!
American VR gay porn with Pierce Paris using a fleshjack!!!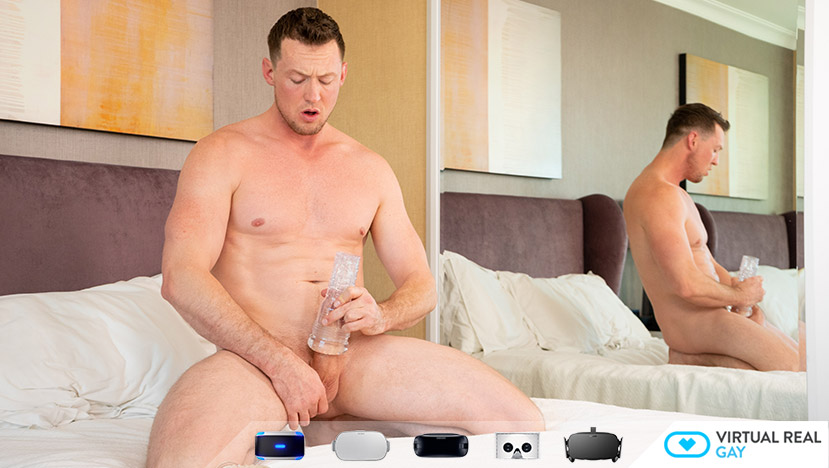 Because you are going to have a great time with this American VR gay porn scene. So watch it inside your Oculus Quest, Oculus Go, HTC Vive or Windows Mixed Reality! Also you can watch Virtual Reality  videos in 4K 180º FOV for Smartphone Cardboard, Samsung Gear Vr and PSVR.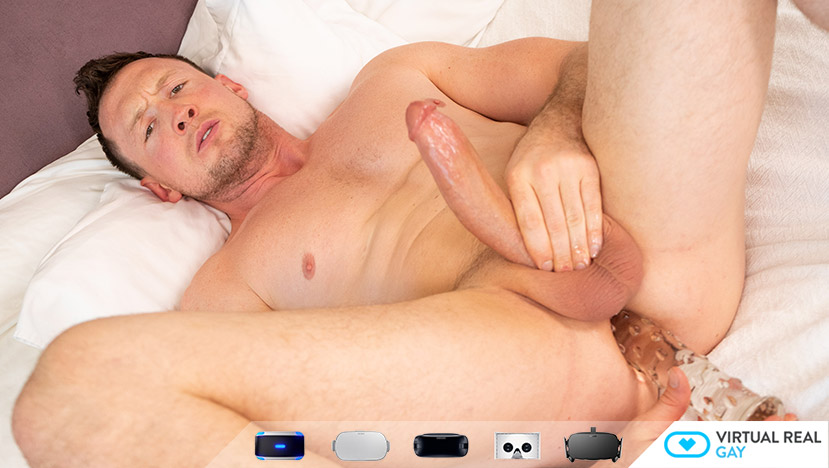 So we want to make more American VR gay porn experiences. With many more actors in lots of situations… everything to take your sexual dreams a step forward. Making them real in your Oculus Go, Oculus Rift, Google Daydream VR, Xiaomi Mi VR. Also available for Windows Mixed Reality Samsung Gear VR, PSVR, HTC Vive or VR smartphone headset.
Then we want to keep shooting more virtual reality American VR gay porn scenes for you. So choose quarter or annual option in the Sign up! Get inside and have an amazing time with our scenes! Click here!
Finally you can check our network, if you want to satisfy your curiosity. Discover: VirtualRealPorn, VirtualRealPassion, VirtualRealAmateur, VirtualRealTrans our latest site VirtualRealJapan and our VR Porn game: VRLove