Black kiss in VR Gay with Guido Plaza

Black kiss in VR Gay starring by Guido Plaza!
There's something your boyfriend, Guido Plaza, has always wanted (nope, it's not sex on the beach, you did that last summer), and it is a puppy. You've been avoiding this conversation of adopting one, not because you don't want it, but because you know you'll be the one looking after it. However, since his birthday is coming soon, you had the feeling that Guido would bring it out and of course, convince you. No matter how long you've been with him, you never cease to be surprised of his ability to make you change your opinion with a new adventure in VR Gay Porn.
You have to admit Guido is very good. He always finds the way to get away with it. Right when you were reading your morning magazine, he started showing you different pictures of puppies he would like to adopt. Thing is, he knows you can't resist his dreamy eyes, his mouth sucking your cock, his tongue licking your nipples or his ass in reverse cowboy position.
When he told you to go to the bedroom to tell you his reasons fucking in missionary position, in cowboy position and giving you a very wet black kiss, you realized at the end of this experience in virtual reality gay porn, you would be welcoming a new member to the family.
You know what we usually say in 360 naked gay videos: happy boyfriend, happy life.
Black kiss in VR Gay with Guido Plaza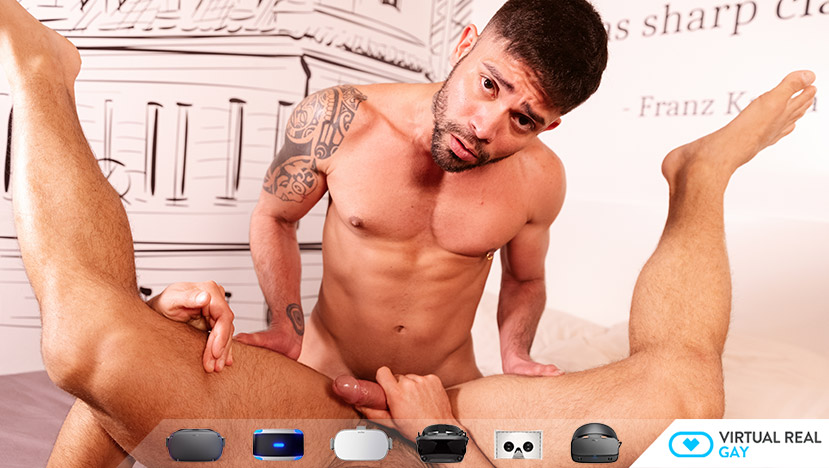 Because you are going to have a great time with this Black kiss in VR Gay video. So watch it inside your Oculus Rift S, Oculus Quest, HTC Vive or Windows Mixed Reality! Also you can watch Virtual Reality videos in 5K 180º FOV for Smartphone Cardboard, Gear VR and PSVR.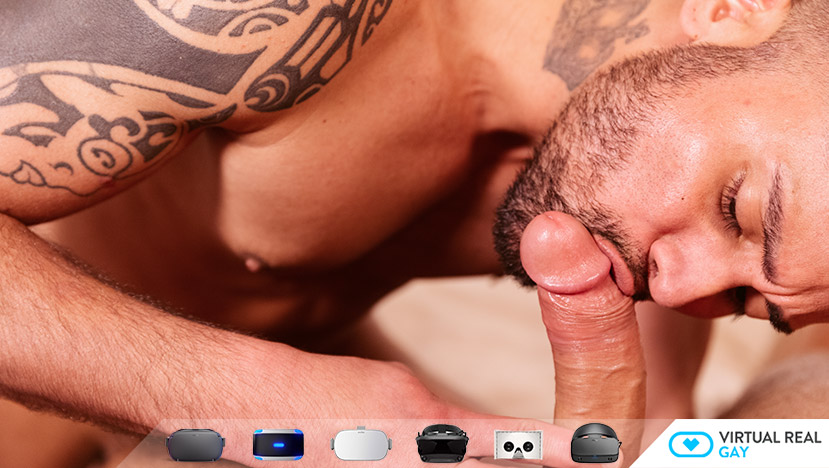 So we want to make more Black kiss in VR Gay experiences. With many more actors in lots of situations… everything to take your sexual dreams a step forward. Making them real in your Oculus Go, Oculus Rift, Google Daydream VR, Xiaomi Mi VR. Also available for Windows Mixed Reality Samsung Gear VR, PSVR, HTC Vive or VR smartphone headset.
Then we want to keep shooting more virtual reality scenes for you. So choose quarter or annual option in the Sign up! Get inside and have great moments with our videos! Click here!
Finally you can check our network, if you want to satisfy your curiosity. Discover: VirtualRealPorn, VirtualRealPassion, VirtualRealAmateur, VirtualRealTrans our latest site VirtualRealJapan and our VR Porn game: VRLove