Blonde Stud's Solo Masturbation in VR Gay

Blonde Stud's Solo Masturbation in VR Gay with Edgar
Edgar is a horny blonde stud who loves to play with himself while you watch. 
Handsome blonde stud, Edgar, is reading a magazine when something piques his attention. The bearded hunk can't help but touch himself as he browses the arousing contents of the sultry reading material. Edgar starts off slow and gradually builds up the pace. It doesn't take long before the hairy lad is completely naked with the exception of his red socks. He bends over on the chair and shows off his firm ass before continuing with his sexy "me time". Edgar can feel the pleasure of every stroke he does on his stiff rod. He can sense the rising lustful desires as he keeps on jerking off his tool while sitting on the chair. 
The naughty twink continues with his solo masturbation while strutting his ass. He can feel his lustful desires going through the roof as she reaches his limit. Edgar keeps up with his sensual playing. He can't keep still, alternating between standing and sitting. After a few more strokes, he finally experiences the sweet release he deserves. The tattooed hunk lets out soft moans as his warm jizz shoots out from his hard rod. No words are needed to express his satisfaction. The delight of having to cum hard is already apparent on his handsome face. 
See more hot VR solo masturbation scenes at VirtualRealGay.
Blonde Stud's Solo Masturbation in VR Gay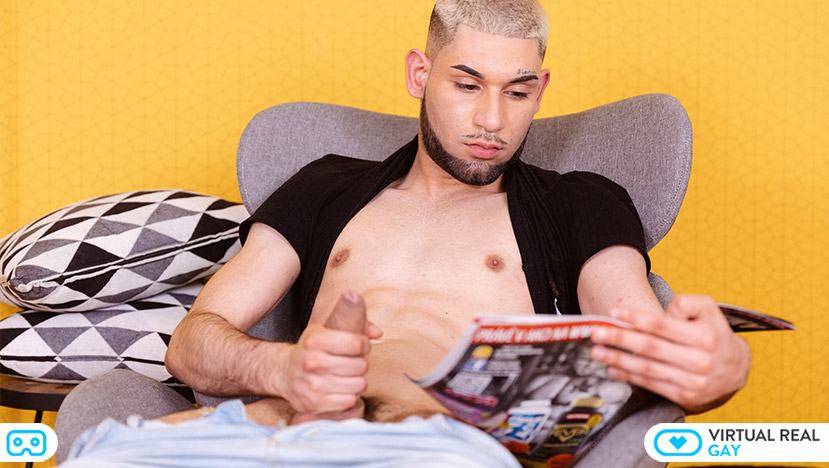 Because you are going to have a great time with this Blonde Stud's Solo Masturbation in VR Gay video. So watch it inside your Oculus Rift S, Oculus Quest, HTC Vive or Windows Mixed Reality! Also you can watch Virtual Reality videos in 8K 180º FOV for Smartphone Cardboard, Gear VR and PSVR.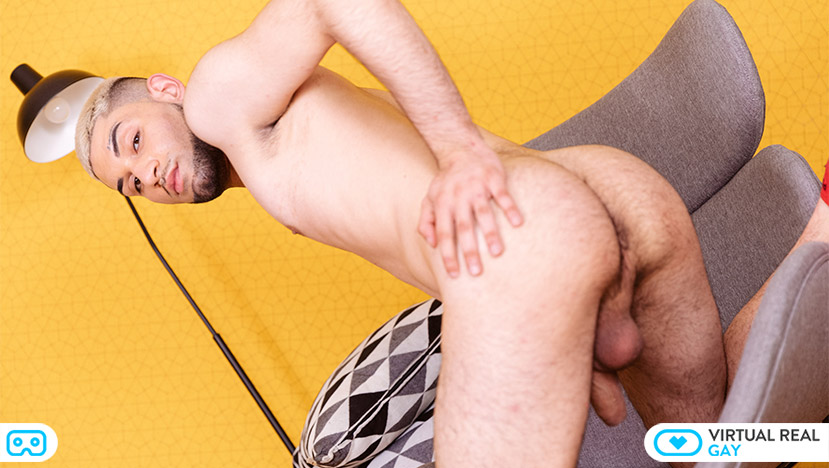 So we want to make more Blonde Stud's Solo Masturbation in VR Gay experiences. With many more actors in lots of situations… everything to take your sexual dreams a step forward. Making them real in your Oculus Go, Oculus Rift, Google Daydream VR, Xiaomi Mi VR. Also available for Windows Mixed Reality Samsung Gear VR, PSVR, HTC Vive or VR smartphone headset.
Then we want to keep shooting more virtual reality scenes for you. So choose quarter or annual option in the Sign up! Get inside and have great moments with our videos! Click here!
Finally you can check our network, if you want to satisfy your curiosity. Discover: VirtualRealPorn, VirtualRealPassion, VirtualRealAmateur, VirtualRealTrans our latest site VirtualRealJapan and our VR Porn game: VRLove