Home Alone Masturbation in VR Gay with Sergio

Home Alone Masturbation in VR Gay with Sergio
Sergio is calling to show you what he's up to. Taking advantage of the fact that he is alone at home, cutie Sergio calls you up for a video chat and puts on a little show. It does not take long for him to get riled up, and his hands start to roam all over his body while he starts to strip down. You can't help but stare as he shows off his sizable member and starts stroking it with enthusiasm before he moves onto the couch. Grabbing the baby oil, Sergio starts to cover his throbbing rod with it while his moans fill your ears.
Not one to resist, he teases you constantly with the way he throws his head back in passion with every stroke up and down his shaft— even including his sack into the mix. Watching Sergio makes you hot and bothered when he decides to face his perky ass to the camera, spreading it and stroking his hole with needy hands. Your arousal spikes once you see him bring out a long dildo to push into his awaiting hole, making sure to lubricate properly. On the edge of your seat, you watch this virile hunk get closer to his peak and eventually cumming all over himself yet still wanting more.
Home Alone Masturbation in VR Gay with Sergio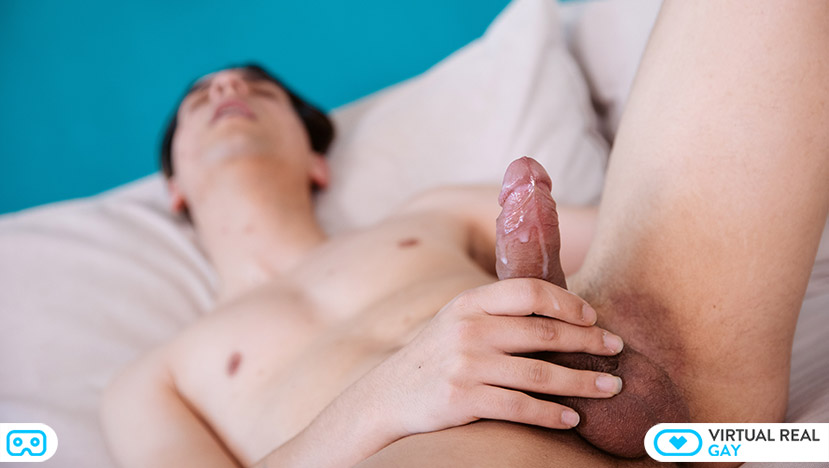 Because you are going to have a great time with this Home Alone Masturbation in VR Gay with Sergio video. So watch it inside your Oculus Rift S, Oculus Quest, HTC Vive or Windows Mixed Reality! Also you can watch Virtual Reality videos in 5K 180º FOV for Smartphone Cardboard, Gear VR and PSVR.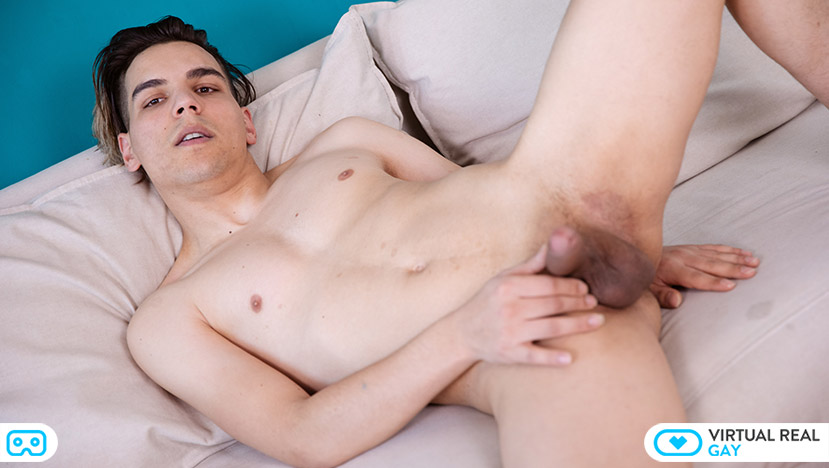 So we want to make more Home Alone Masturbation in VR Gay experiences. With many more actors in lots of situations… everything to take your sexual dreams a step forward. Making them real in your Oculus Go, Oculus Rift, Google Daydream VR, Xiaomi Mi VR. Also available for Windows Mixed Reality Samsung Gear VR, PSVR, HTC Vive or VR smartphone headset.
Then we want to keep shooting more virtual reality scenes for you. So choose quarter or annual option in the Sign up! Get inside and have great moments with our videos! Click here!
Finally you can check our network, if you want to satisfy your curiosity. Discover: VirtualRealPorn, VirtualRealPassion, VirtualRealAmateur, VirtualRealTrans our latest site VirtualRealJapan and our VR Porn game: VRLove