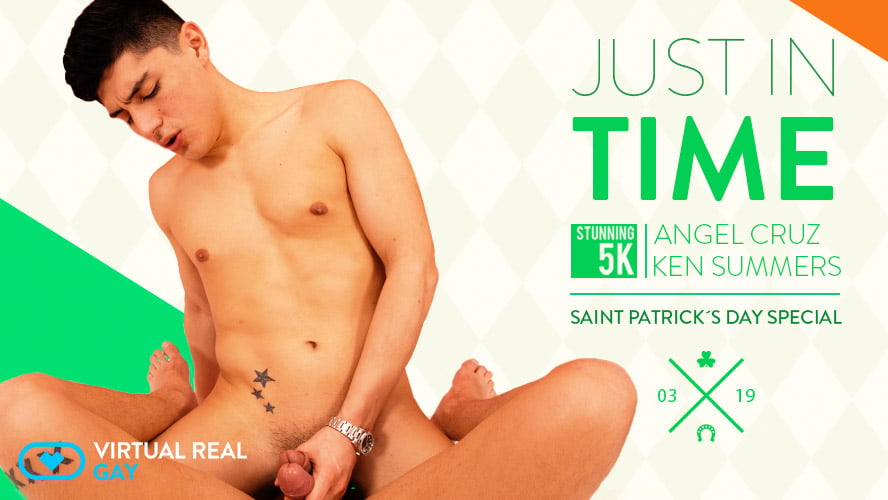 Latino VR Gay Porn celebration
Latino VR Gay Porn for ST. Patricks celebration will be a perfect choice.
You've been criticized quite often for being late to parties, but truth is, you are never late for what really matters: having adventures in VR Gay Porn. This year, instead of going out for drinking beer till dawn, you decided to celebrate St. Patrick's Day at sexy Costa Rican Ken Summers' place with your oculusgo. As you usually do when there's something which makes you be late, you'll arrive with a sorry note which includes a shag to your hard ass.
No matter how often you are criticized for being late, time is relative to how much you're wanting to have your own party. Being a celebration in virtual reality sex, you'll arrive just on time for this sensual latino to summarize St. Patrick's Day for you with a blowjob to your hard penis.
You don't want to look bad because of time problems, so you'll bring a sorry note to Ken Summers' place which includes a shag in cowboy position to your hard ass in return for what happened.
Remember, you'll always find the treasure at the end of the rainbow on VirtualRealGay. Happy St. Patrick's Day!
Latino VR Gay Porn St. Patrick's Day celebration will be the best choice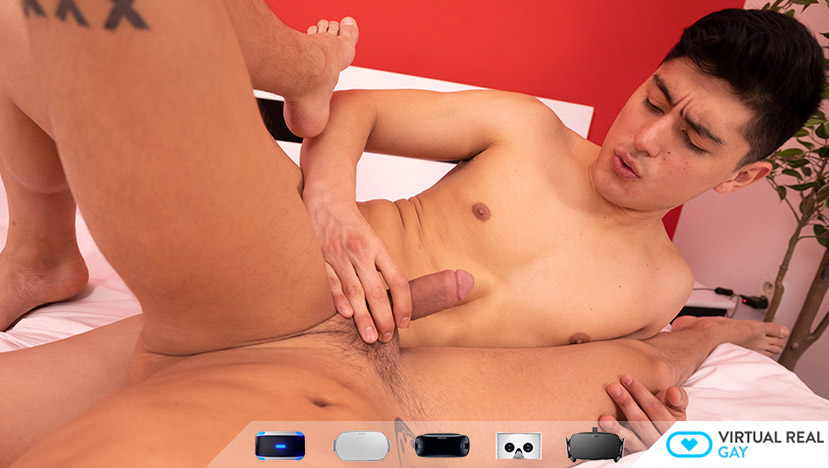 Because you are going to have a great time with this latino VR Gay Porn scene. So watch it inside your Oculus Rift, Oculus Go, HTC Vive or Windows Mixed Reality! Also you can watch Virtual Reality latino VR Gay Porn videos in 4K 180º FOV for Smartphone Cardboard, Samsung Gear Vr and PSVR.
So we want to make many more latino VR Gay Porn videos for you. Full of more latino actors in different situations… everything to take your sexual gay fantasies to the next level. And make them real in your Oculus Go, Oculus Rift, Google Daydream VR, Xiaomi Mi VR. Also available for Windows Mixed Reality Samsung Gear VR, PSVR, HTC Vive or VR smartphone headset.
Then we want to keep shooting more virtual reality latino VR Gay Porn scenes for you. So choose quarter or annual option in the Sign up! Get inside and have an amazing time with our latino VR Gay Porn scenes! Click here!
Finally if you haven't checked our VR Porn network, you can take a look to satisfy your curiosity. Discover: VirtualRealPorn, VirtualRealPassion, VirtualRealAmateur, VirtualRealTrans our latest site VirtualRealJapan and our VR Porn game: VRLove