Mardi Gras Sex in VR Gay with Jeremy Robbins
Mardi Gras Sex in VR Gay with Jeremy Robbins and Stefan Vrbic
Mardi Gras has become part of your life for as long as you can remember, so it's kind of a bummer that there will be no celebration this year due to the restrictions. You're feeling quite down, so you want to spend the rest of the month doing nothing. However, your VR boyfriend, Jeremy Robbins, has other plans for you. If there is no Mardi Gras celebration to attend, then Jeremy will just throw one in your home. Are you ready for his Mardi Gras surprise?
Jeremy makes sure to decorate the house and himself in such a way that you'll be reminded of the festive ambience of Mardi Gras. He wears a black mask, the iconic beads, and puts a little paint all over his body. The celebration is not complete without the two of you getting down and dirty with each other. The hairy stud gives you a blowjob on the couch before letting you suck his rod. He then fucks you in the ass and gives you a black kiss before jerking his cock and yours until you both cum. 
Mardi Gras Sex in VR Gay with Jeremy Robbins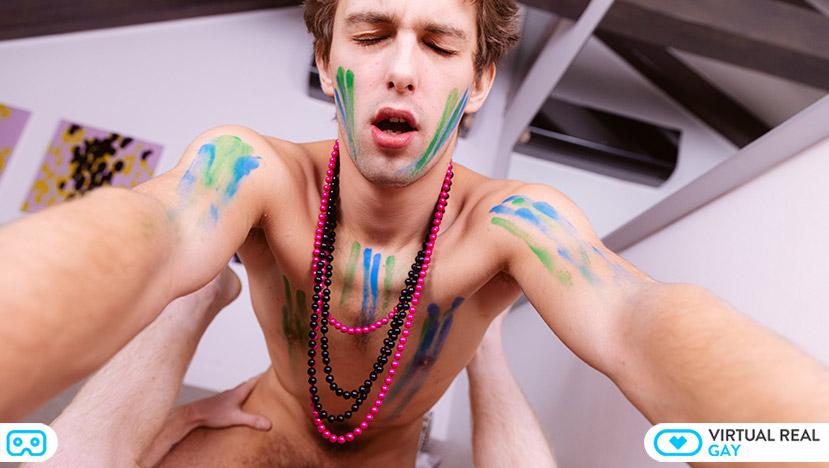 Because you are going to have a great time with this Mardi Gras Sex in VR Gay video. So watch it inside your Oculus Rift S, Oculus Quest, HTC Vive or Windows Mixed Reality! Also you can watch Virtual Reality videos in 5K 180º FOV for Smartphone Cardboard, Gear VR and PSVR.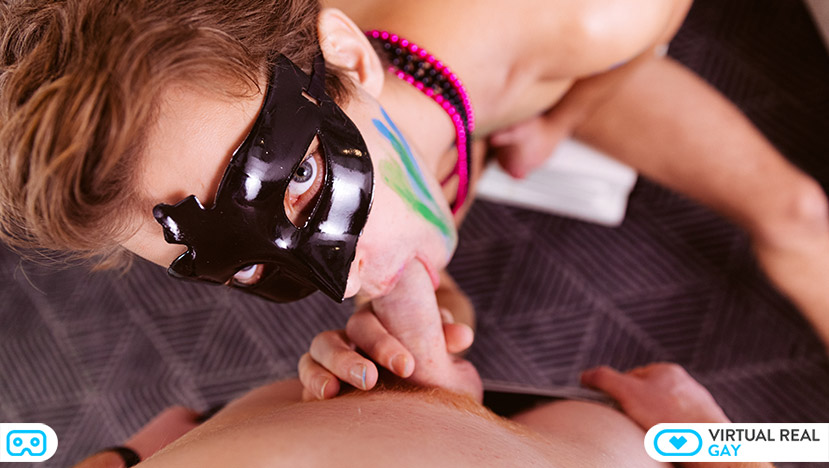 So we want to make more Mardi Gras Sex in VR Gay experiences. With many more actors in lots of situations… everything to take your sexual dreams a step forward. Making them real in your Oculus Go, Oculus Rift, Google Daydream VR, Xiaomi Mi VR. Also available for Windows Mixed Reality Samsung Gear VR, PSVR, HTC Vive or VR smartphone headset.
Then we want to keep shooting more virtual reality scenes for you. So choose quarter or annual option in the Sign up! Get inside and have great moments with our videos! Click here!
Finally you can check our network, if you want to satisfy your curiosity. Discover: VirtualRealPorn, VirtualRealPassion, VirtualRealAmateur, VirtualRealTrans our latest site VirtualRealJapan and our VR Porn game: VRLove