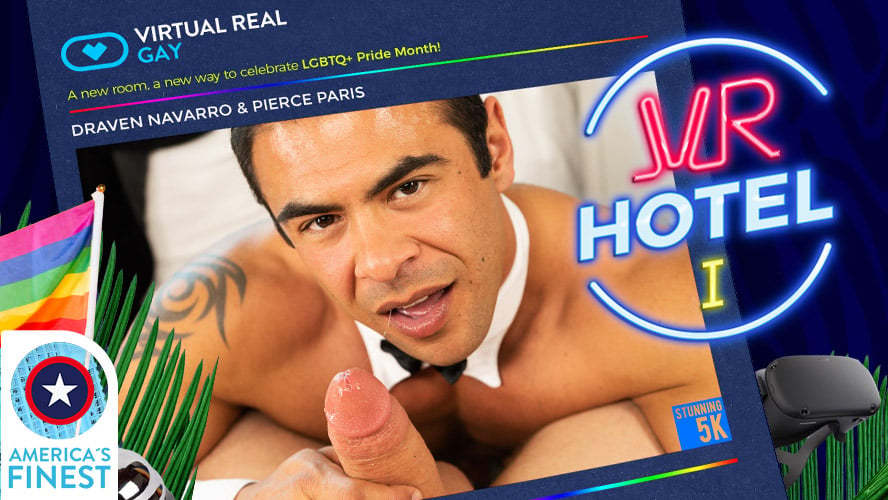 Muscled gay VR sex hotel service
Muscled gay VR sex in your new favorite hotel from now on!!!
It's your turn, you can already do the check-in and start celebrating LGBTQ+ on VirtualRealGay. You read somewhere that a hotel is known for the comfort of its rooms. And the best way to check that comfort is asking directly to the mop-up boy, dark-haired American Draven Navarro, who will show it to you in bed with an adventure in virtual reality gay porn.
Our policy is "never say no", so, if you want this hunky American to clean your penis with a blowjob as well as dusting your room. Because this hottie not only will give you that but an extra service too: a black kiss.
What makes the staff of this hotel absolutely wonderful is they aren't happy till having all clients satisfied. So, if you want Draven Navarro to cum over you besides doing cowboy and missionary positions, you'll have the biggest cumshot ever in VR XXX.
In our LGBTQ+ Pride Month, there's always one more room left to open and enjoy!
Muscled gay VR sex in your new favorite hotel from now on!!!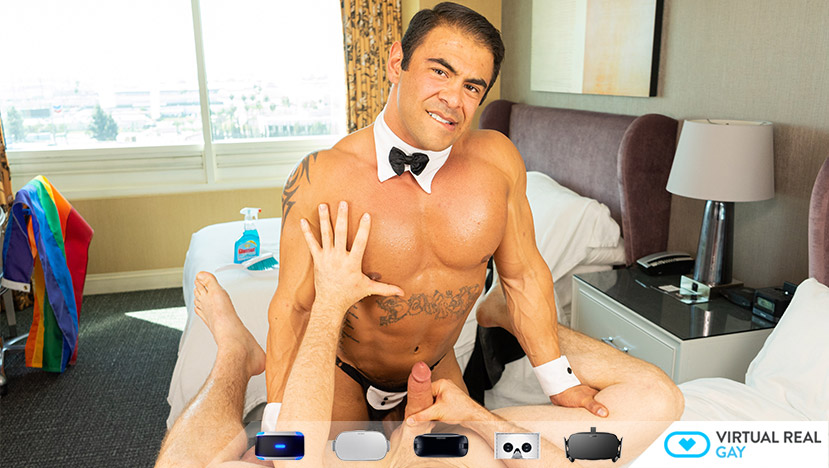 Because you are going to have a great time with this muscled gay VR sex scene. So watch it inside your Oculus Rift, Oculus Go, HTC Vive or Windows Mixed Reality! Also you can watch Virtual Reality  videos in 4K 180º FOV for Smartphone Cardboard, Samsung Gear Vr and PSVR.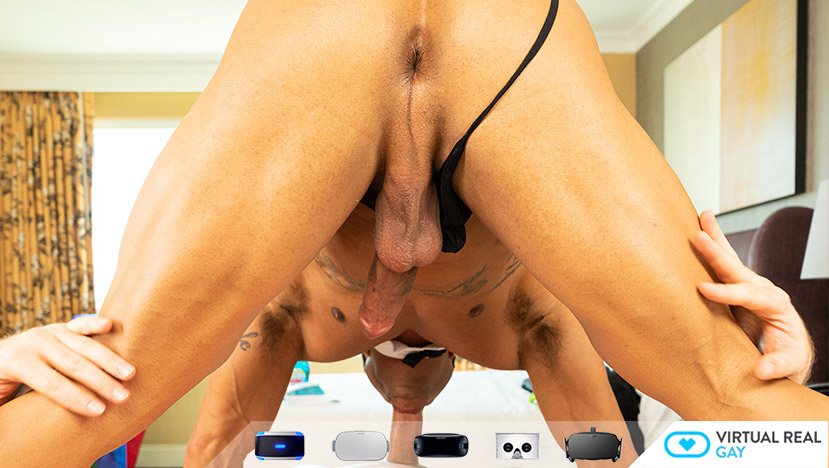 So we want to make more muscled gay VR sex experiences. With many more actors in lots of situations… everything to take your sexual dreams a step forward. Making them real in your Oculus Go, Oculus Rift, Google Daydream VR, Xiaomi Mi VR. Also available for Windows Mixed Reality Samsung Gear VR, PSVR, HTC Vive or VR smartphone headset.
Then we want to keep shooting more virtual reality muscle gay VR porn scenes for you. So choose quarter or annual option in the Sign up! Get inside and have an amazing time with our scenes! Click here!
Finally you can check our network, if you want to satisfy your curiosity. Discover: VirtualRealPorn, VirtualRealPassion, VirtualRealAmateur, VirtualRealTrans our latest site VirtualRealJapan and our VR Porn game: VRLove