New Blowjob in VR with Noel Santoro

New Blowjob in VR with Noel Santoro
Every time there's a special event, your boyfriend, Noel Santoro, can't believe there's just one proper suit for the occasion. He can spend ages choosing the outfit which fits best with his rock-hard ass. It's no surprise that you have to wait patiently on the sofa for him to choose the right one for VirtualRealGay New Years Eve's Party. Even though Noel won't be 100% sure, truth is, just like his blowjobs in VR, he will always be perfect for you.
After four years of relationship, you are used to wait on the sofa enjoying VirtualRealGay videos on your Oculus Rift while Noel gets the perfect tie to match his shoes (and he doesn't have to know it). For some people waiting could be frustrating, but for you there's nothing like watching his fit body and picturing him doing doggy style with you.
If you are already late to the party why not having a private pre-party fucking in cowboy and reverse cowboy positions?
The best way to see the old year out in virtual reality gay porn is having what you'd like to have next year: a cumshot full of emotion.
Happy New Year, vrporners!
New Blowjob in VR with Noel Santoro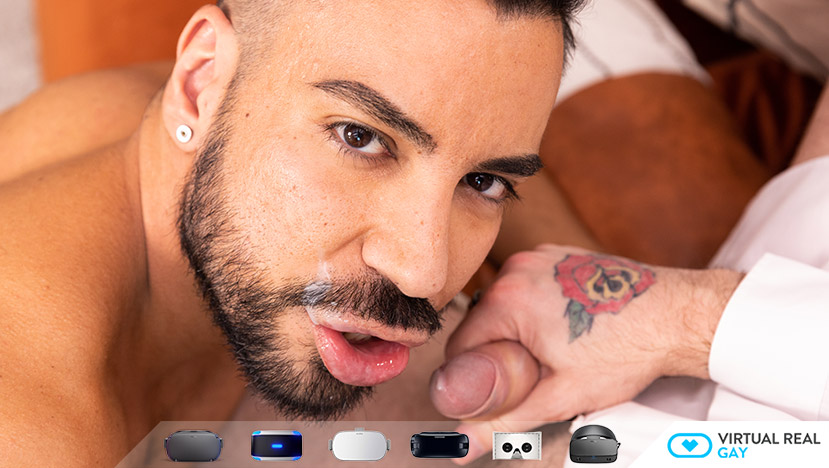 Because you are going to have a great time with this Blowjob in VR video. So watch it inside your Oculus Rift S, Oculus Quest, HTC Vive or Windows Mixed Reality! Also you can watch Virtual Reality videos in 5K 180º FOV for Smartphone Cardboard, Gear VR and PSVR.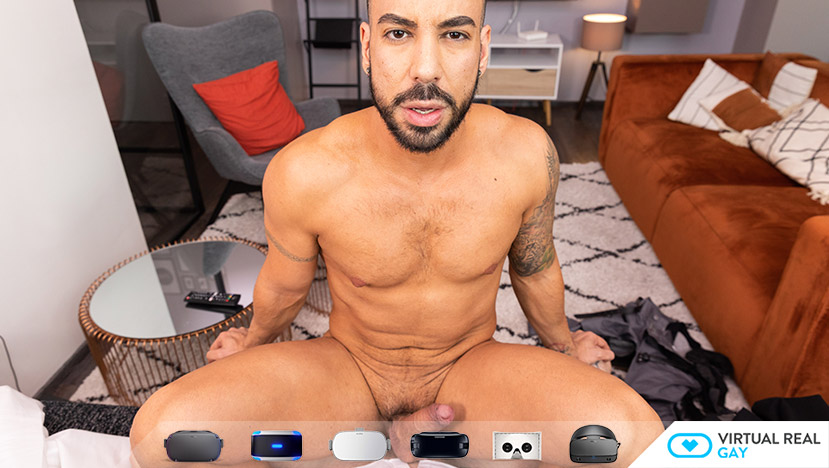 So we want to make more Blowjobs in VR experiences. With many more actors in lots of situations… everything to take your sexual dreams a step forward. Making them real in your Oculus Go, Oculus Rift, Google Daydream VR, Xiaomi Mi VR. Also available for Windows Mixed Reality Samsung Gear VR, PSVR, HTC Vive or VR smartphone headset.
Then we want to keep shooting more virtual reality scenes for you. So choose quarter or annual option in the Sign up! Get inside and have great moments with our videos! Click here!
Finally you can check our network, if you want to satisfy your curiosity. Discover: VirtualRealPorn, VirtualRealPassion, VirtualRealAmateur, VirtualRealTrans our latest site VirtualRealJapan and our VR Porn game: VRLove