Saint Patrick VR Gay with Joe Gillis

Saint Patrick VR Gay starring by Joe Gillis!
When you met Joe Gillis, you made the mistake of telling your roommate how much you liked his friend. He thought it was the perfect excuse to invite him over to have some beers and celebrate Saint Patrick's Day and also to help him forgetting a bit about his recent breakup with his boyfriend. What was going to be a night for three, ended up being an adventure in VR Gay porn just for two.
You never wanted to be anybody's rebound guy. You didn't get a bit drunk with Joe to make a move on him, but because you've also lived that kind of situation and know, in the end, the only thing you want is talking to someone. And yes, getting drunk.
As soon as you felt his tongue giving you a blowjob, you knew there was no turning back. And you let it go. When he sat on you to fuck in cowboy and reverse cowboy positions, you didn't think about the next day, but in enjoying his cock inside your rock-hard ass while he fucked you in missionary position.
Who knows? Maybe you end up finding the Luck of the Iris and you both find more things in common than green color. And tonight in XXX VR Gay video.
Saint Patrick VR Gay with Joe Guillis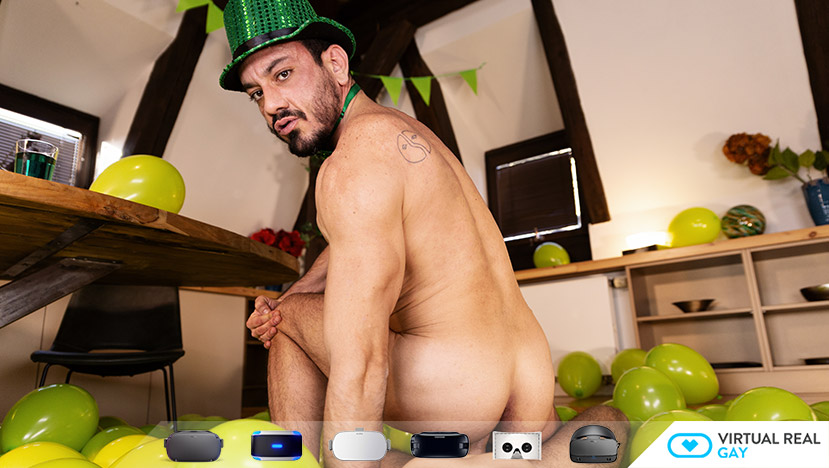 Because you are going to have a great time with this Saint Patrick VR Gay video. So watch it inside your Oculus Rift S, Oculus Quest, HTC Vive or Windows Mixed Reality! Also you can watch Virtual Reality videos in 5K 180º FOV for Smartphone Cardboard, Gear VR and PSVR.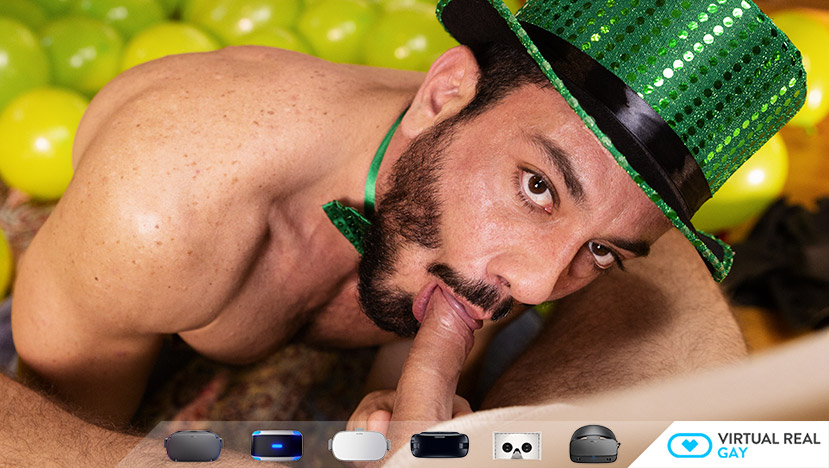 So we want to make more Saint Patrick VR Gay experiences. With many more actors in lots of situations… everything to take your sexual dreams a step forward. Making them real in your Oculus Go, Oculus Rift, Google Daydream VR, Xiaomi Mi VR. Also available for Windows Mixed Reality Samsung Gear VR, PSVR, HTC Vive or VR smartphone headset.
Then we want to keep shooting more virtual reality scenes for you. So choose quarter or annual option in the Sign up! Get inside and have great moments with our videos! Click here!
Finally you can check our network, if you want to satisfy your curiosity. Discover: VirtualRealPorn, VirtualRealPassion, VirtualRealAmateur, VirtualRealTrans our latest site VirtualRealJapan and our VR Porn game: VRLove