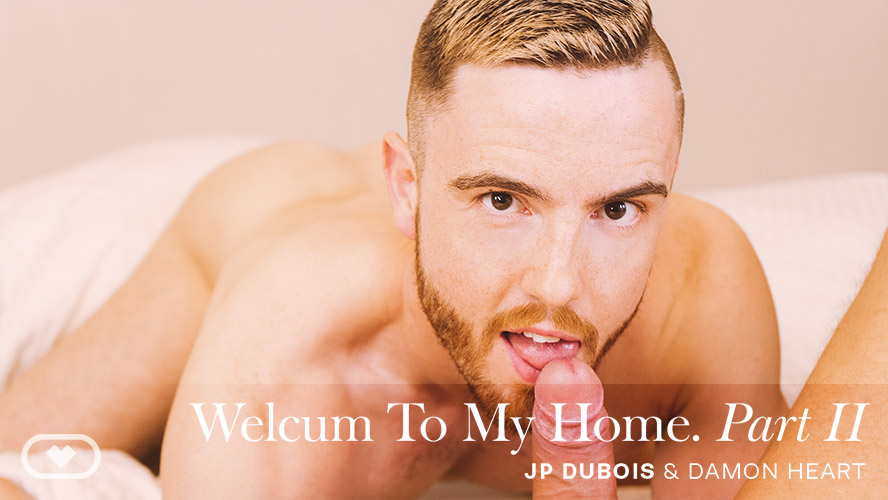 VR Gay black kiss wih JP Dubois
VR Gay black kiss starring by JP Dubois and Damon Heart.
During all these years welcoming different guests to your sofa, you never felt down when the time for saying goodbye came, but that is different with JP Dubois. Not only because you had never met before someone who liked this much doing cowboy position, but also because of his way to thank you for the hospitality: a Black Kiss breakfast.
As soon as you met him, you knew he was more interested in trying the local guys than visiting museums. As a gratitude gesture, this traveler didn't hesitate to surprise you the next morning with a special breakfast: a blowjob and a black kiss.
JP never liked farewells, that's why he thought that spending the last moments together fucking you in missionary position and you fucking him in cowboy position was a great idea.
Sometimes, a shared cumshot speaks louder than a good review on virtual reality gay porn app.
VR Gay black kiss breakfast and a blowjob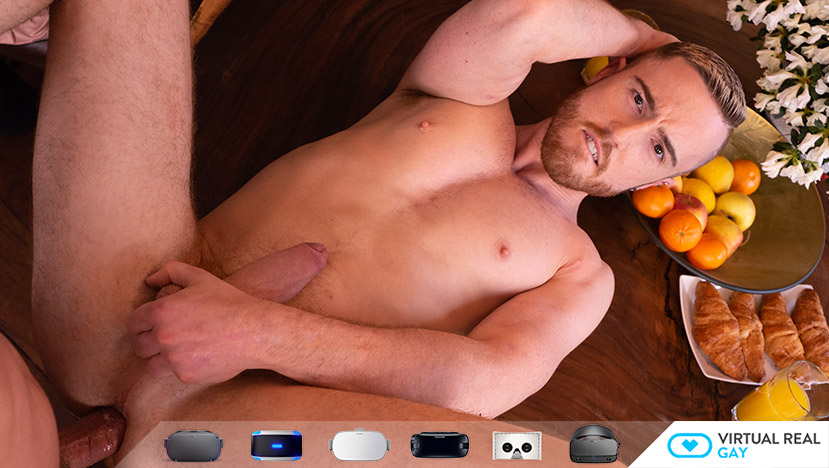 Because you are going to have a great time with this VR Gay black kiss video. So watch it inside your Oculus Rift S, Oculus Quest, HTC Vive or Windows Mixed Reality! Also you can watch Virtual Reality videos in 5K 180º FOV for Smartphone Cardboard, Gear VR and PSVR.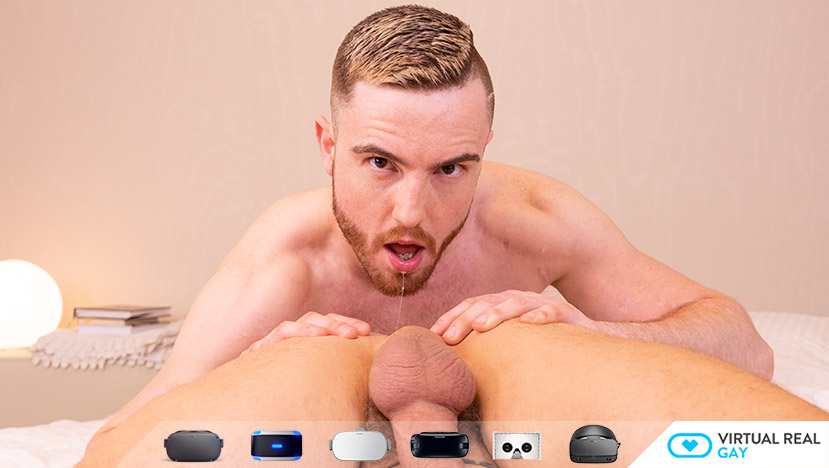 So we want to make more VR Gay black kiss experiences. With many more actors in lots of situations… everything to take your sexual dreams a step forward. Making them real in your Oculus Go, Oculus Rift, Google Daydream VR, Xiaomi Mi VR. Also available for Windows Mixed Reality Samsung Gear VR, PSVR, HTC Vive or VR smartphone headset.
Then we want to keep shooting more virtual reality VR Gay black kiss scenes for you. So choose quarter or annual option in the Sign up! Get inside and have great moments with our videos! Click here!
Finally you can check our network, if you want to satisfy your curiosity. Discover: VirtualRealPorn, VirtualRealPassion, VirtualRealAmateur, VirtualRealTrans our latest site VirtualRealJapan and our VR Porn game: VRLove