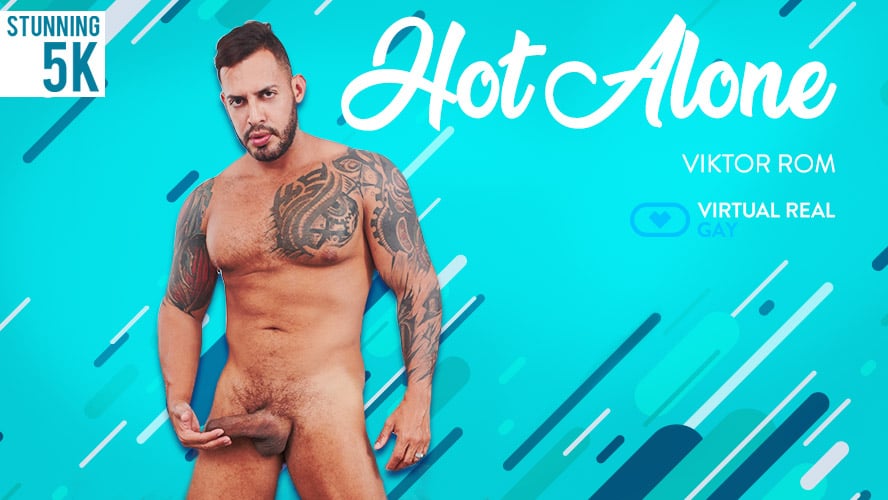 VR Gay masturbation with Viktor Rom
VR Gay masturbation with hot muscular tattoed Viktor Rom in Virtual Reality.
Even after the creation of the internet, finding someone to fuck with is quite difficult. However, that who said so didn't know the wonderful world of VR porn. And its amazing app to get matches so quickly as the cumshot you'll have after knowing who's using it today.
Grab your oculusgo or any other VR headset you don't mind getting dirty, because hot tattoed Venezuelan Viktor Rom will show you that making a good impression is important when finding a date on internet. And in virtual reality porn that means a handjob with all his might so you can picture how it would be touching his penis if he was by your side.
So, don't hesitate to jump to the next option our 3D porn app offers. Because you haven't seen yet all he can do with his greatest attribute: using a masturbator on his huge penis.
However, one of the VirtualRealGay rules is that transmission doesn't finish till he cums enough to convince you to go to his place.
VR Gay masturbation with hot muscular tattoed Viktor Rom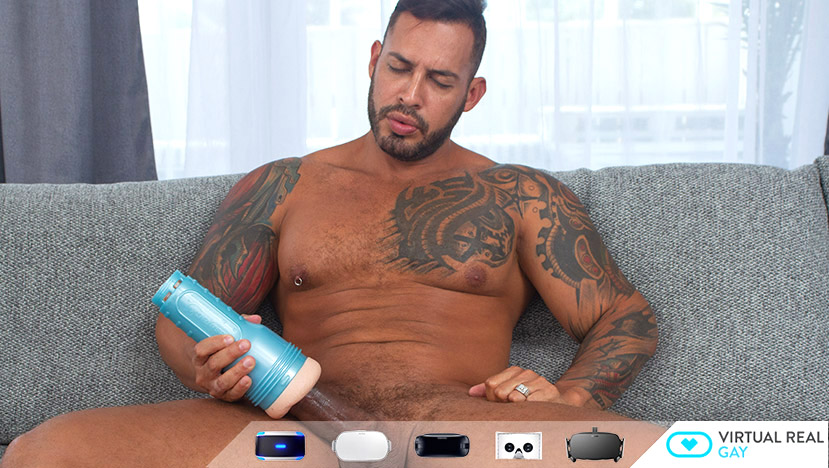 Have a great time with this VR Gay masturbation scene. Enjoy it inside your Oculus Rift, Oculus Go, HTC Vive or Windows Mixed Reality! You can also watch Virtual Reality porn video in 4K 180º FOV for Smartphone Cardboard, Samsung Gear Vr and PSVR. Don't forget our awesome Binaural Sound and get ready to live an awesome immersive experience in VR!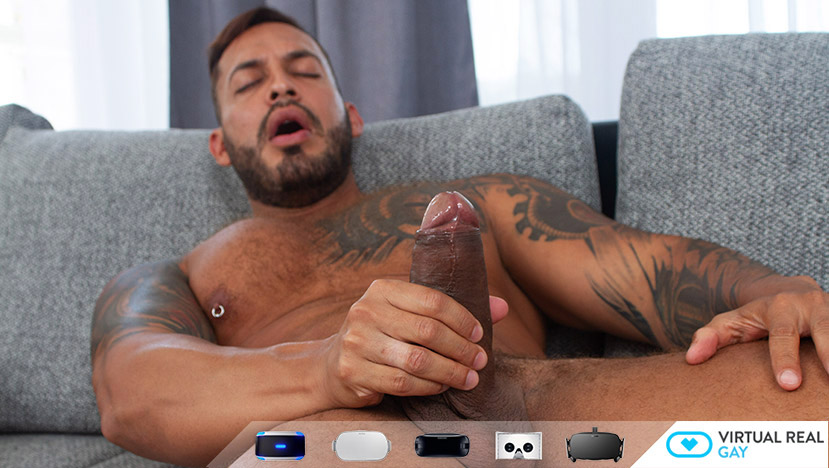 We want to make more new VR Gay masturbation scenes for you. Full of more hunky actors and a lot of different situations… everything to take your sexual VR Porn gay fantasies to the next level. And make them real in your Oculus Go, Oculus Rift, Google Daydream VR, Xiaomi Mi VR. Also available for Windows Mixed Reality Samsung Gear VR, PSVR, HTC Vive or VR smartphone headset.
Then we want to keep creating more virtual reality adult gay videos for you. So choose quarter or annual option in the Sign up! Get inside and have an amazing time with our VR Gay Porn scenes! Awesome VR Gay masturbation in your Virtual Reality Headset! Click here!
Finally just tell you that our VR Porn network doesn't end here. Ch different sites and fantasies like VirtualRealPorn, VirtualRealPassion, VirtualRealAmateur, VirtualRealTrans our latest site VirtualRealJapan and our VR Porn game: VRLove