Wild Doggy in VR Gay with Alex Stone

Starring by Alex Stone!
You have never been good at escape rooms. But, since your friends Alex Stone and Jack Roberts told you to do something different in this very different year, you decided to go to a kinky escape room to celebrate the VR Halloween Party. After half an hour, you realized only a miracle could help you find the hints to get out of there. But Alex and Jack came up with the idea of a different, more entertaining, game: who cums first?
To win it, you have to excite each other in every possible way; licking your cocks while masturbating your rock-hard asses, fucking in doggy style or doing cowboy position till one of you cums in emotion in vr gay nude. Now that you know the rules, are you ready for the game?
The main goal of these places is to never get out of there. You found it out after 20 minutes looking and looking for hints and only finding sex toys which would make the wait much more pleasant. This was enough for your friends to start kissing, touching their crotches over their jeans and rubbing their chests against each other. You could feel that heat hardening your cock and they decided to invite you to their game taking turns to give you the wettest blowjob ever. And that's how all adventures in vr sex begin.
So, while Jack and Alex fucked their asses in doggy style, they gave you pleasure playing your cock and balls. At the end, you forgot keeping track of the score; something that happens when you are really enjoying missionary position in VR Gay Porn.
The good thing about this game is that, whenever you can have an orgasm, you may be the winner.
Happy Halloween!
Wild Doggy in VR Gay with Alex Stone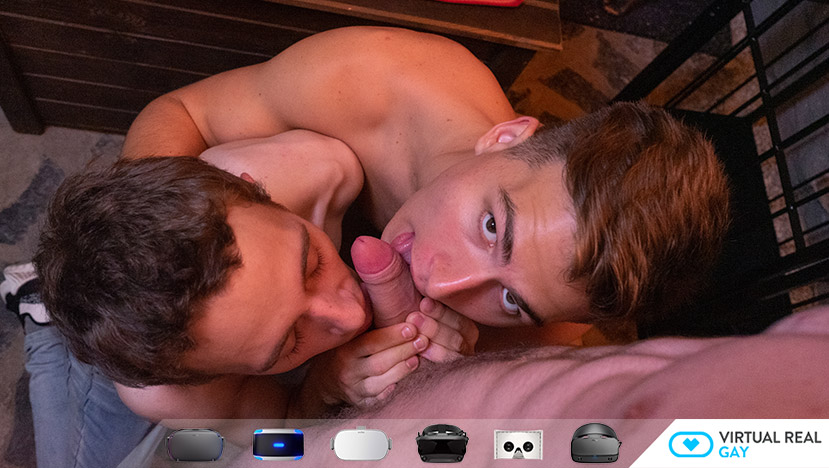 Because you are going to have a great time with this Wild Doggy in VR Gay video. So watch it inside your Oculus Rift S, Oculus Quest, HTC Vive or Windows Mixed Reality! Also you can watch Virtual Reality videos in 5K 180º FOV for Smartphone Cardboard, Gear VR and PSVR.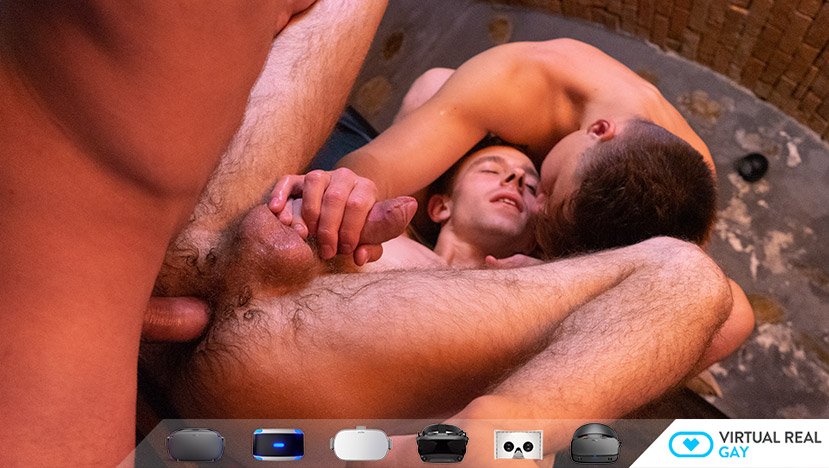 So we want to make more Wild Doggy in VR Gay experiences. With many more actors in lots of situations… everything to take your sexual dreams a step forward. Making them real in your Oculus Go, Oculus Rift, Google Daydream VR, Xiaomi Mi VR. Also available for Windows Mixed Reality Samsung Gear VR, PSVR, HTC Vive or VR smartphone headset.
Then we want to keep shooting more virtual reality scenes for you. So choose quarter or annual option in the Sign up! Get inside and have great moments with our videos! Click here!
Finally you can check our network, if you want to satisfy your curiosity. Discover: VirtualRealPorn, VirtualRealPassion, VirtualRealAmateur, VirtualRealTrans our latest site VirtualRealJapan and our VR Porn game: VRLove