Amazing solo in VR Gay with Rick Palmer

Amazing solo in VR Gay starring by Rick Palmer!
Who are we kidding? Rick Palmer isn't the best student in class, but this time he gave everything to get the top score in. Thing is, if you haven't that much experience spending long hours sitting on the sofa reading your notes, it's quite easy to get bored and distracted with your mobile phone… and your cock. The first thing Rick thought to get the right motivation was video calling you, and show you why he's the hottest twink of VR Gay XXX.
Everything was ready for studying. His girlfriend wasn't at home, he had all the notes and the pc was off to avoid distractions in virtual reality gay porn. Right when he was starting to study, he got a text message and couldn't help but grabbing his phone and answer with a sexy striptease.
For some reason, every time Rick needs a great boost, he starts motivating himself by touching his cock till getting it really hard, playing with his balls while masturbating, licking his fingers to get them into his rock-hard ass, dirty talking while giving himself anal pleasure and touching himself harder and harder until getting the best orgasm full of pleasure.
He might not be a Straight-A student, but he's for sure the most motivating guy of 360 naked gay VR.
Amazing solo in VR Gay with Rick Palmer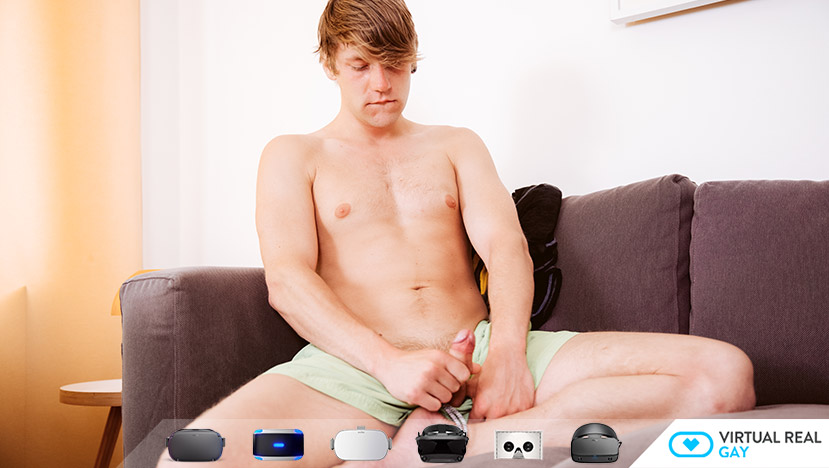 Because you are going to have a great time with this Amazing solo in VR Gay video. So watch it inside your Oculus Rift S, Oculus Quest, HTC Vive or Windows Mixed Reality! Also you can watch Virtual Reality videos in 5K 180º FOV for Smartphone Cardboard, Gear VR and PSVR.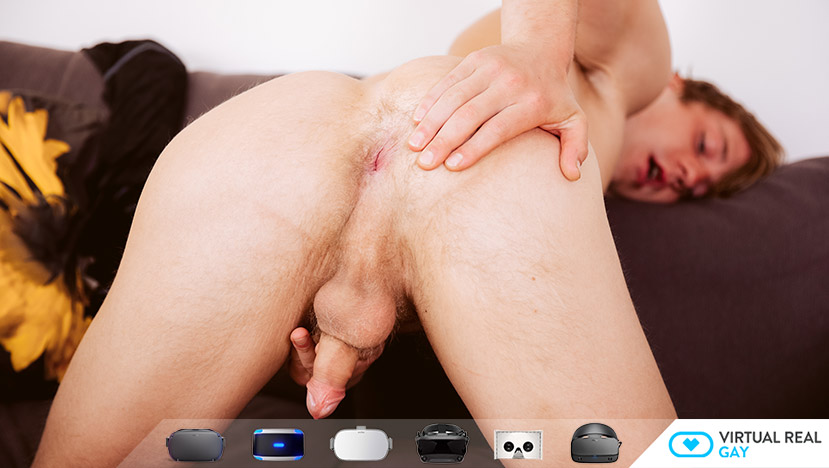 So we want to make more Amazing solo in VR Gay experiences. With many more actors in lots of situations… everything to take your sexual dreams a step forward. Making them real in your Oculus Go, Oculus Rift, Google Daydream VR, Xiaomi Mi VR. Also available for Windows Mixed Reality Samsung Gear VR, PSVR, HTC Vive or VR smartphone headset.
Then we want to keep shooting more virtual reality scenes for you. So choose quarter or annual option in the Sign up! Get inside and have great moments with our videos! Click here!
Finally you can check our network, if you want to satisfy your curiosity. Discover: VirtualRealPorn, VirtualRealPassion, VirtualRealAmateur, VirtualRealTrans our latest site VirtualRealJapan and our VR Porn game: VRLove