Celebrate with us our 4th Annivesary!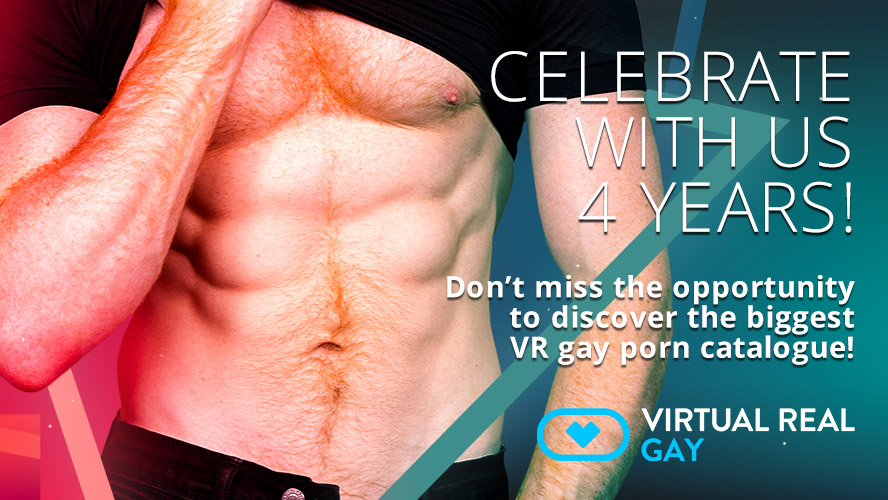 We have laughed, cried, learnt and unlearnt, we've been surprised and puzzled, we got frightened but also found courage, we've worked very hard, but, above all, we've enjoyed and met amazing people during these four years who have become part of the VirtualRealGay family forever.
And here we are, four years later, fighting like the first day to be able to offer the best gay VR porn content in virtual reality, shooting scenes with the same enthusiasm we had when we started, knowing for sure we do it better every day and reach more people, making their lives happier and creating experiences they won't easily forget.
We still support a porn genre which attracts more and more followers. As a production company we do value the work of actors, that's why we make sure it's safe, healthy and agreed. And we owe it all to the virtual reality.
In 2015, after having shot straight porn in VR, we decided to take the leap and shoot gay contents. Most of all, we believe in equality and diversity. Being able to enjoy is a global right and the gay community needed VR in their lives.
This is how we started in 2015!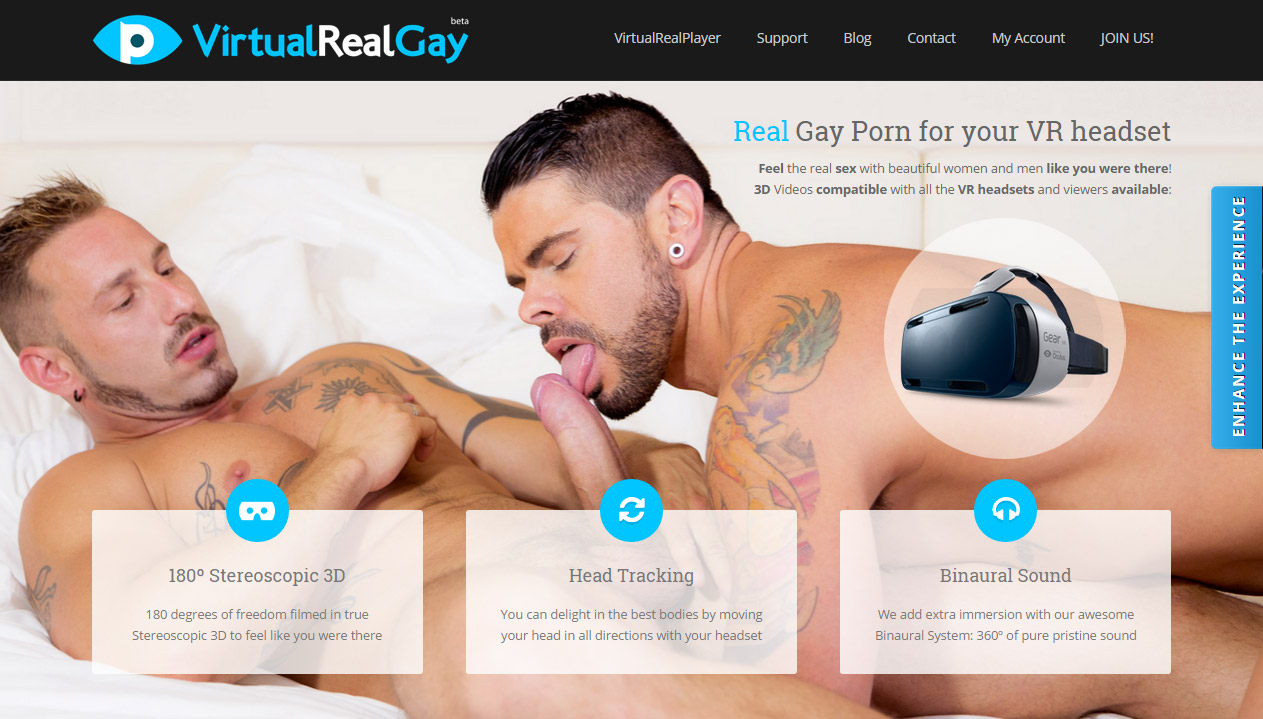 Over these four years we have shot more than 100 VR scenes which made us the leaders of VR porn in the gay community. Our eyes have seen from the best hunky models, twinks, daddys, interracial, matures or Asian boys to models who enjoyed doing orgies, threesomes, solos, BB's… and all that in 180º 3D.
Looking back we can realize all that's happened since 2015. We witnessed the beginning of VR and its development; from the first Oculus Rift headset going through HTC Vive or Gear VR till PSVR from Playstation springing into action. Then Oculus Go came to settle the market of VR devices and 2019 is going to be a genuine revolution.
Oculus Quest is already in our hands. First impressions are amazing and you can check it out yourselves on VirtualRealGay but that's not all folks, new headsets like HTC Cosmos, HP Reverb or Valve Index are still to come!
OCULUS QUEST

On VirtualRealGay we are going to watch out for you, who make all this possible, to have the best and most updated material, with the best models and the best shooting techniques. Our aim is reaching the maximum level of quality and being the trendsetters in virtual reality.
Cheers to four more years!
VRG Team