Amazing orgasm in VR Gay with Pavel Sora

Amazing orgasm in VR Gay starring by Pavel Sora!
You had been getting ready for this moment: a job interview at VirtualRealGay offices. Obviously, being a highly sought-after position, you knew a good CV wasn't enough, you had to make clear you really wanted it. But the last thing you would have imagined was that, just like you, Pavel Sora, was after it too.
If there's something you should know about Pavel, is that he likes to know how hard competence could be. As he will see, your rock-hard ass is very capable, and experience in VR Gay Porn.
There's an old saying in virtual reality gay porn: " better to keep your enemies close". Pavel knows very well if he wants to get the job, he has to see what kind of competence he's fighting against. When he saw you waiting to be called for the interview, he realized your abilities weren't only on the work level but also on the sexual one.
When he started to touch you, to get your pants off using his mouth, to lick your cock while playing with your balls, to masturbate you using his fingers and fuck with you in missionary position, you realized this interview was going to be harder than you thought.
If there's something you've learnt; is that in gay vr nude experiences there's always something new to take in. In this one, for example, having an orgasm full of emotion before the secretary arrives.
Amazing orgasm in VR Gay with Pavel Sora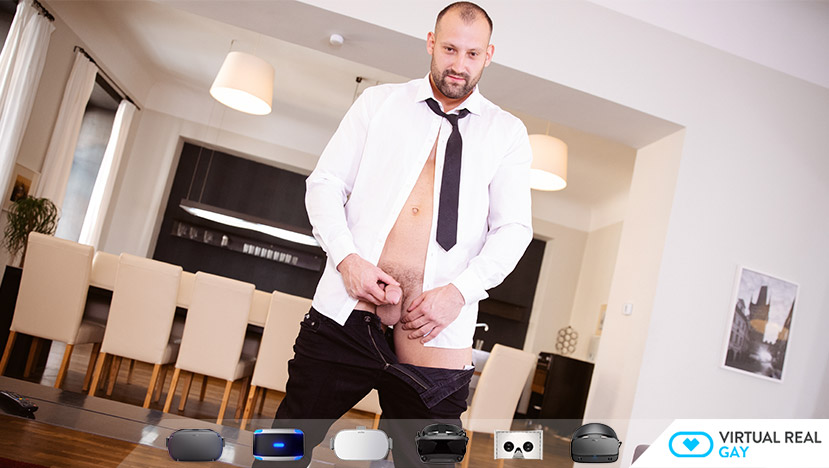 Because you are going to have a great time with this Amazing orgasm in VR Gay video. So watch it inside your Oculus Rift S, Oculus Quest, HTC Vive or Windows Mixed Reality! Also you can watch Virtual Reality videos in 5K 180º FOV for Smartphone Cardboard, Gear VR and PSVR.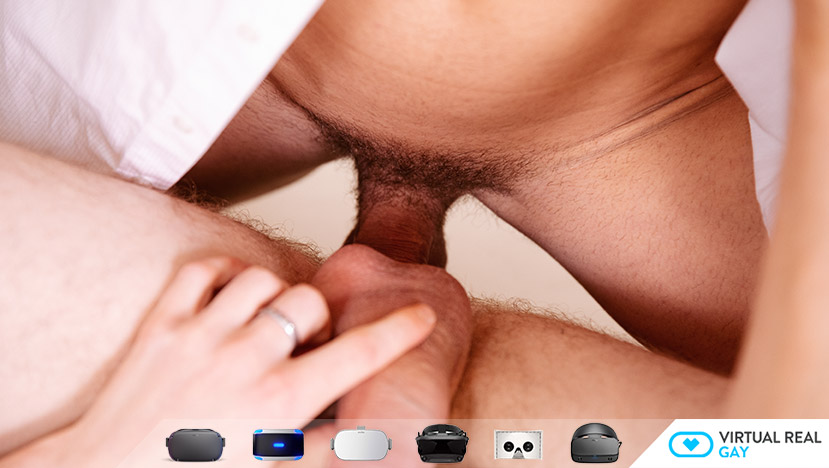 So we want to make more Amazing orgasm in VR Gay experiences. With many more actors in lots of situations… everything to take your sexual dreams a step forward. Making them real in your Oculus Go, Oculus Rift, Google Daydream VR, Xiaomi Mi VR. Also available for Windows Mixed Reality Samsung Gear VR, PSVR, HTC Vive or VR smartphone headset.
Then we want to keep shooting more virtual reality scenes for you. So choose quarter or annual option in the Sign up! Get inside and have great moments with our videos! Click here!
Finally you can check our network, if you want to satisfy your curiosity. Discover: VirtualRealPorn, VirtualRealPassion, VirtualRealAmateur, VirtualRealTrans our latest site VirtualRealJapan and our VR Porn game: VRLove