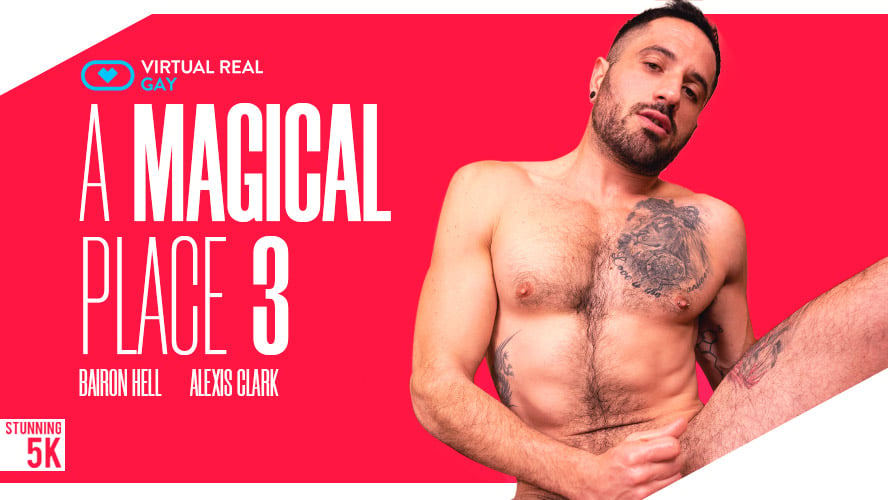 Beard gay VR Porn jacuzzi
Beard gay VR Porn jacuzzi anal session with a hot bearded boy.
Having a relationship isn't easy, but every time you can, you come up with ideas to make the passion you share with your boy, sensual Brazilian Bairon Hell, grow as much as your penises.
The last time it was doing a threesome with well-gifted Andy Star at virtual reality gay porn spa. Even though the shag in cowboy position is deserves being repeated on your oculusgo every time you get into VirtualRealGay, there's nothing like living adventures with your boyfriend.
This place is magical for one reason: when couples have some kind of trouble, Jacuzzi is the word. Bairon Hell realized here he loves you so much. He can only think about giving you a blowjob and taking you to the hammock room to give you a black kiss.
We know what you're thinking: how can I know if it's true love? Well, when he asks you for an anal on the floor, you know you relation can overcome anything.
Gay VR Porn jacuzzi anal session with Bairon Hell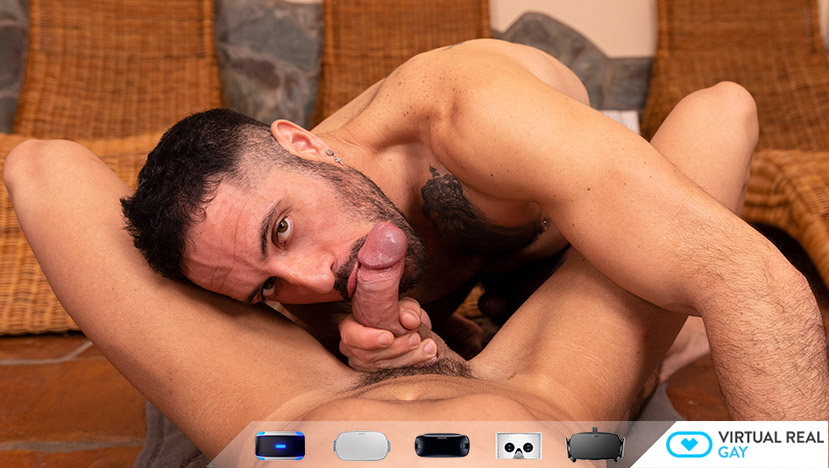 Because you are going to have a great time with this beard gay VR Porn scene. So watch it inside your Oculus Rift, Oculus Go, HTC Vive or Windows Mixed Reality! Also you can watch Virtual Reality beard gay VR Porn videos in 4K 180º FOV for Smartphone Cardboard, Samsung Gear Vr and PSVR.
So we want to shoot more new beard gay VR Porn videos for you. Full of more muscled bearded actors in different situations… everything to take your sexual beard Gay VR Porn fantasies to the next level. And make them real in your Oculus Go, Oculus Rift, Google Daydream VR, Xiaomi Mi VR. Also available for Windows Mixed Reality Samsung Gear VR, PSVR, HTC Vive or VR smartphone headset.
Then we want to keep creating more virtual reality adult beard gay VR Porn scenes for your delight. So choose quarter or annual option in the Sign up! Get inside and have an amazing time with our gay VR Porn threesome scenes! Click here!
Finally if you haven't checked our VR Porn network, you can take a look to satisfy your curiosity. Discover: VirtualRealPorn, VirtualRealPassion, VirtualRealAmateur, VirtualRealTrans our latest site VirtualRealJapan and our VR Porn game: VRLove