Blonde Gay VR Porn breakfast with James
Blonde Gay VR Porn breakfast with James Silver at VirtualRealGay!
Who could have imagined that breakfast for champions in vr gay porn included: cookies, coffee, milk and sensual Spanish James Silver's erection. We hope you have your oculusgo or any other headset at hand. Because this well gifted European is waiting in the kitchen for you to try the early morning surprise he has for you.
Although you aren't that hungry when you wake up, seeing James Silver wearing just an apron makes you fuck him in missionary and cowboy positions.
And while you have his hard ass for breakfast, he will eat you penis giving you a vr blowjob and a vr handjob.
Even though all the Christmas binges are finished. In virtual reality sex you will always have a feast for your penis.
Blonde Gay VR Porn breakfast with Yago Sinner at VirtualRealGay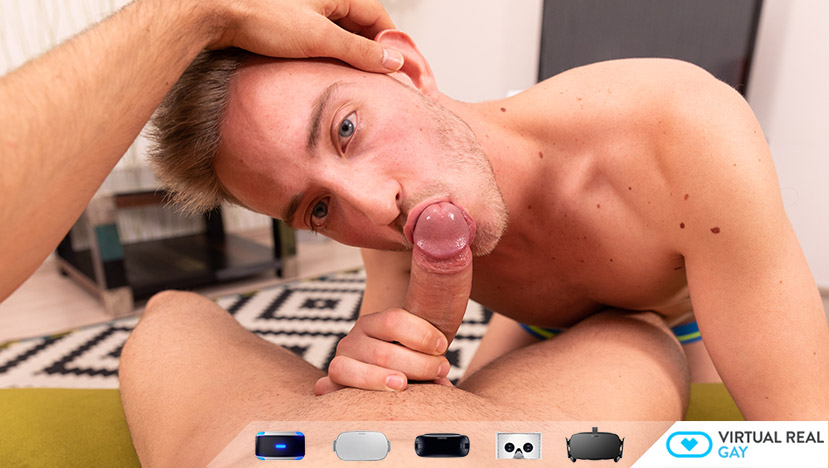 Because you are going to have a great time with this blonde Gay VR Porn scene. So watch it inside your Oculus Rift, Oculus Go, HTC Vive or Windows Mixed Reality! Also you can watch Virtual Reality gay porn videos in 4K 180º FOV for Smartphone Cardboard, Samsung Gear Vr and PSVR.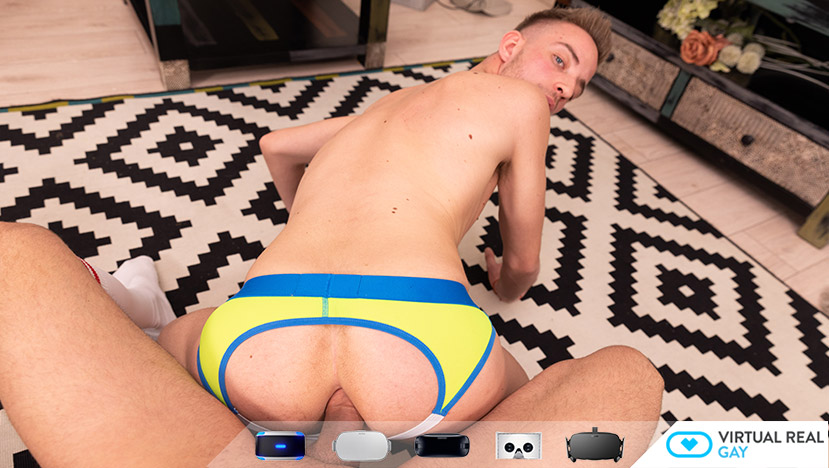 So we want to shoot more new Blonde Gay VR Porn content for you. Everything to take your sexual Gay fantasies higher than ever. And make them real in your Oculus Go, Oculus Rift, Google Daydream VR, Xiaomi Mi VR. Also available for Windows Mixed Reality Samsung Gear VR, PSVR, HTC Vive or VR smartphone headset.
Then we want to keep creating more virtual reality adult blonde Gay VR Porn videos for you. So choose a longer period option in the register area! Get inside and have and enjoy time with our Gay VR Sex scenes! Click here!
Finally if you haven't checked our VR Porn network, you can take a look if you are curious. Discover: VirtualRealPorn, VirtualRealPassion, VirtualRealAmateur, VirtualRealTrans our latest site VirtualRealJapan and our VR Porn game: VRLove