Cowboy style in VR Gay with Lukas Görner

Cowboy style in VR Gay starring by Lukas Görner!
Not even the current circumstances were going to stop you from enjoying the best season of the year: Summer. Well, obviously with certain limitations, but you still got ready to the get the most of it. You bought a mask matching your new swimsuit, a new pair of flip-flops and booked an appointment with Lukas Görner, the best spray tan artist in the city. It was your first time in a spray tan salon, so you didn't know what to expect from your first VR Gay Porn experience.
The first thing you have to do is, obviously, taking your clothes off. Once you are completely naked, Lukas will start rubbing all your body, touching every one of your muscles, feeling how your cock is getting harder and harder and playing with your balls while licking you. That's a really good start for your first Gay Virtual Reality session.
To get the perfect tan, Lukas has to make sure he doesn't miss the smallest part of your body without tanning. Starting by making you lay to fuck in missionary position, then checking your back side is completely tanned, and for that, doggy style is the best way to do it. Finally, having him on you in cowboy position to check his chest is just as good as his rock-hard ass.
Without a doubt, he knows how to offer his clients a full service in VR Gay Porn.
Cowboy style in VR Gay with Lukas Görner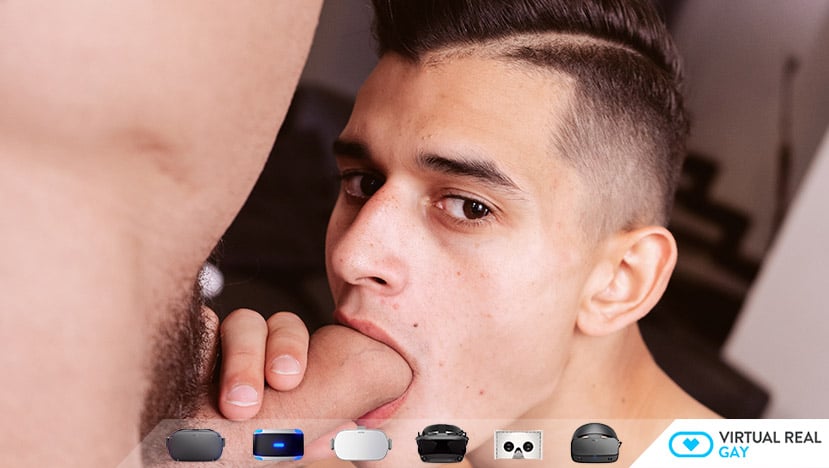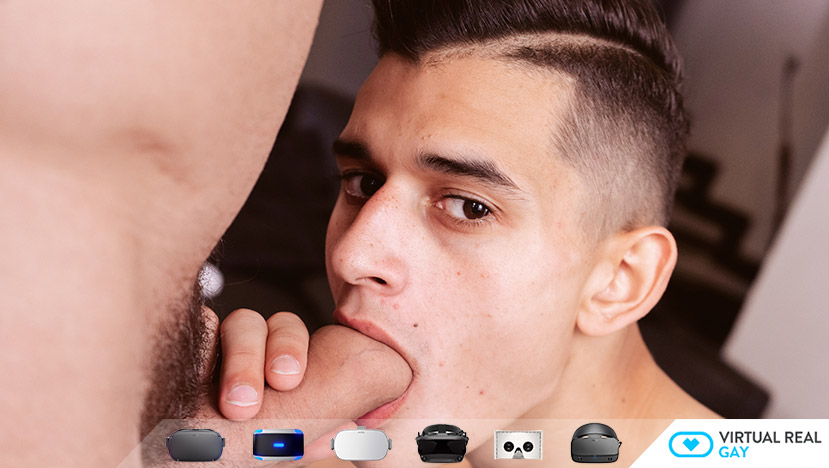 Because you are going to have a great time with this Cowboy style in VR Gay video. So watch it inside your Oculus Rift S, Oculus Quest, HTC Vive or Windows Mixed Reality! Also you can watch Virtual Reality videos in 5K 180º FOV for Smartphone Cardboard, Gear VR and PSVR.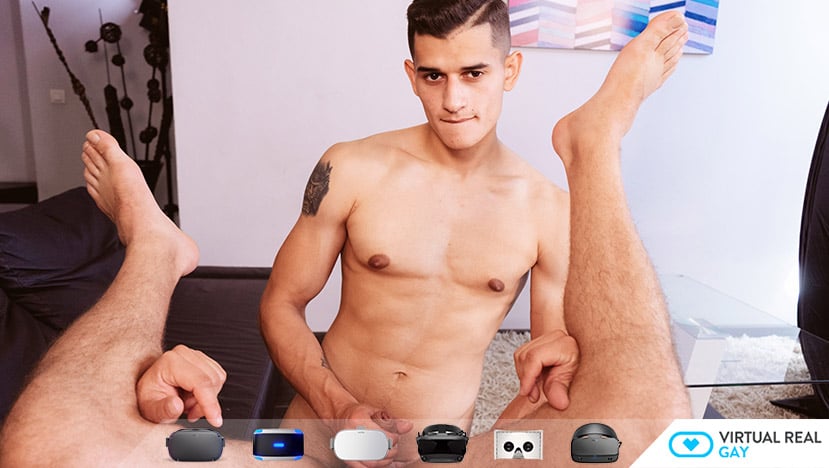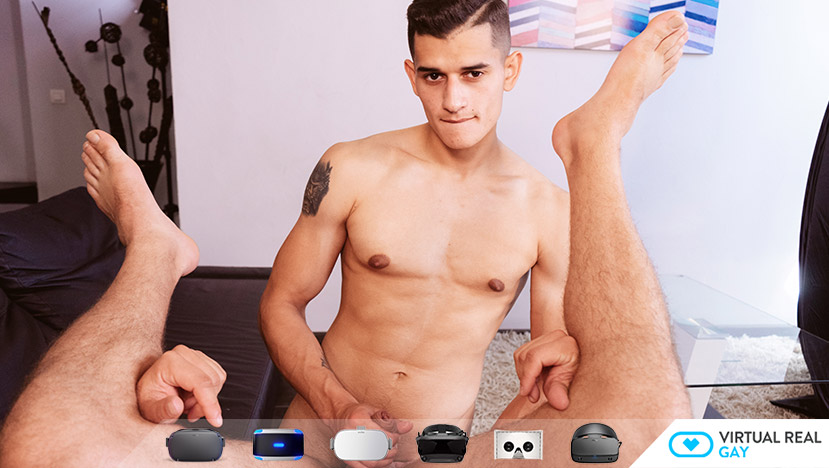 So we want to make more Cowboy style in VR Gay experiences. With many more actors in lots of situations… everything to take your sexual dreams a step forward. Making them real in your Oculus Go, Oculus Rift, Google Daydream VR, Xiaomi Mi VR. Also available for Windows Mixed Reality Samsung Gear VR, PSVR, HTC Vive or VR smartphone headset.
Then we want to keep shooting more virtual reality scenes for you. So choose quarter or annual option in the Sign up! Get inside and have great moments with our videos! Click here!
Finally you can check our network, if you want to satisfy your curiosity. Discover: VirtualRealPorn, VirtualRealPassion, VirtualRealAmateur, VirtualRealTrans our latest site VirtualRealJapan and our VR Porn game: VRLove