Doggy style in VR Gay with Rick Palmer

Doggy Style in VR Gay starring by Rick Palmer!
You have always been quite sceptic when it comes to having a roommate but, for financial reasons, you ended up sharing an apartment with Rick Palmer, a very sensual blond twink. You opened your roomie's door by accident and you found him practicing the art of blowjobs with a dildo. Even though you miss living alone, truth is seeing him touching himself while you fuck his rock-hard ass, will make you realize sharing an apartment isn't that bad idea at all. Specially if you can live adventures like this in VR Gay Porn.
That said about things happening when you least expect them is true. You were desperate looking for a phone charger through the house and you thought Rick could have one. The first thing you thought when you saw him licking the dildo was how good it would feel on you. And, of course, it was then impossible not to feel that heat between your legs.
You have to get the most of chances to live an experience in virtual reality gay when they arise.
He started to slowly undress, play with your balls, rub his ass against your cock to feel it harder and harder and fuck in doggy style.
After this, the only thing you could think was: thank God Rick Palmer doesn't like locking the door.
Doggy Style in VR Gay with Rick Palmer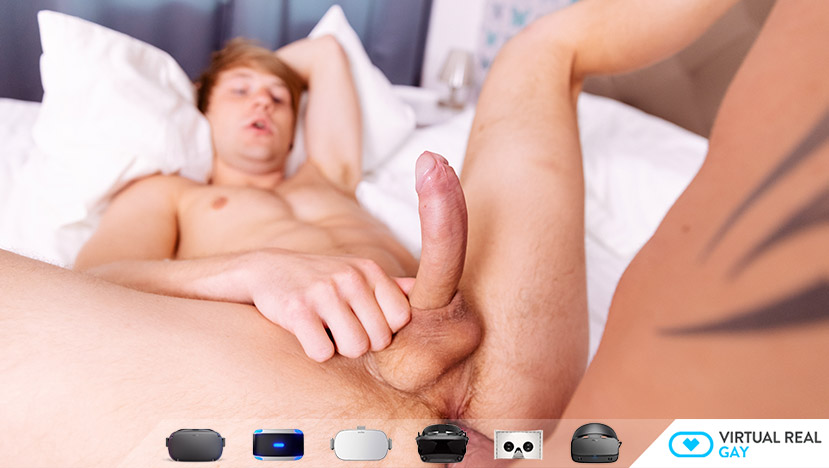 Because you are going to have a great time with this Doggy Style in VR Gay video. So watch it inside your Oculus Rift S, Oculus Quest, HTC Vive or Windows Mixed Reality! Also you can watch Virtual Reality videos in 5K 180º FOV for Smartphone Cardboard, Gear VR and PSVR.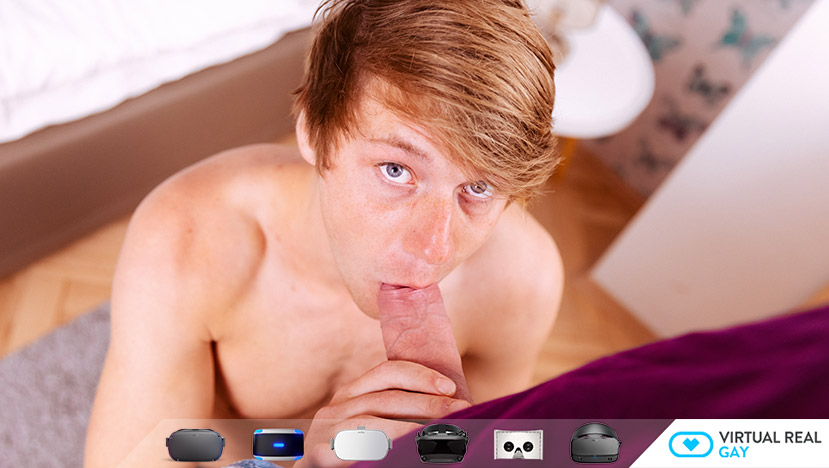 So we want to make more Doggy Style in VR Gay experiences. With many more actors in lots of situations… everything to take your sexual dreams a step forward. Making them real in your Oculus Go, Oculus Rift, Google Daydream VR, Xiaomi Mi VR. Also available for Windows Mixed Reality Samsung Gear VR, PSVR, HTC Vive or VR smartphone headset.
Then we want to keep shooting more virtual reality scenes for you. So choose quarter or annual option in the Sign up! Get inside and have great moments with our videos! Click here!
Finally you can check our network, if you want to satisfy your curiosity. Discover: VirtualRealPorn, VirtualRealPassion, VirtualRealAmateur, VirtualRealTrans our latest site VirtualRealJapan and our VR Porn game: VRLove