Fit Stud Bangs You Hard in VR Gay

Fit Stud Bangs You Hard in VR Gay with Thommy Broke  and Andrei Breez
Andrei Breez will help you unstuck yourself and please you at the same time.
Your VR boyfriend, Andrei Breez, sees you in an embarrassing position. You accidentally stuck your head on the dryer and are having trouble freeing yourself. Andrei wants to help you out, but he feels like he should take advantage of the rare situation first. Without any hesitation, the tattooed stud strips off your pants and his jeans. He then bangs your ass in doggy. You can feel Andrei's shaft stretching out the insides of your butt. A few more hard thrusts and your head finally breaks free from being stuck. To show your thanks, you give Andrei's stiff rod a sensual blowjob before continuing where you left off.
You can't help but moan in delight as you ride Andrei like a real cowboy. The horny stud returns the pleasure by banging you hard on the floor in missionary. He tirelessly slides his cock in and out of your hole until he feels like he is about to cum. The naughty lad stands up and blasts his warm sticky load all over your body. You can feel his warm jizz dripping down on your thighs and crotch. Being stuck in the dryer might be the best thing to happen to you today due to the intense pleasure your VR boyfriend gave you just a few minutes ago.
See more hot VR porn scenes at VirtualRealGay.com
Fit Stud Bangs You Hard in VR Gay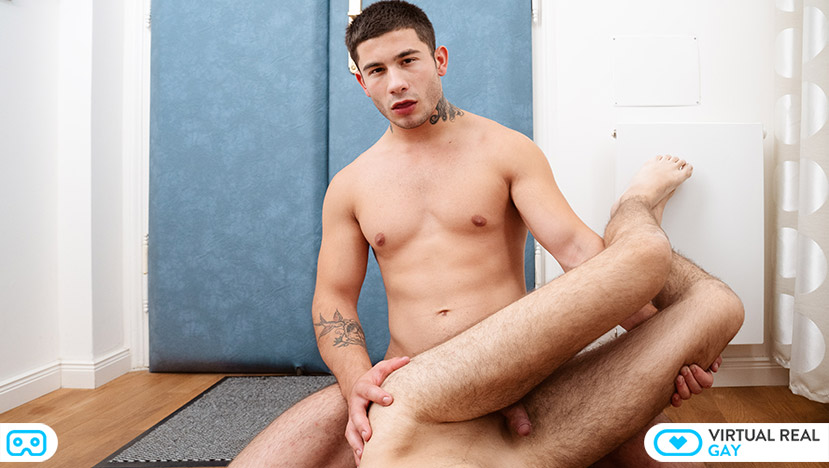 Because you are going to have a great time with this Fit Stud Bangs You Hard in VR Gay  video. So watch it inside your Oculus Rift S, Oculus Quest, HTC Vive or Windows Mixed Reality! Also you can watch Virtual Reality videos in 5K 180º FOV for Smartphone Cardboard, Gear VR and PSVR.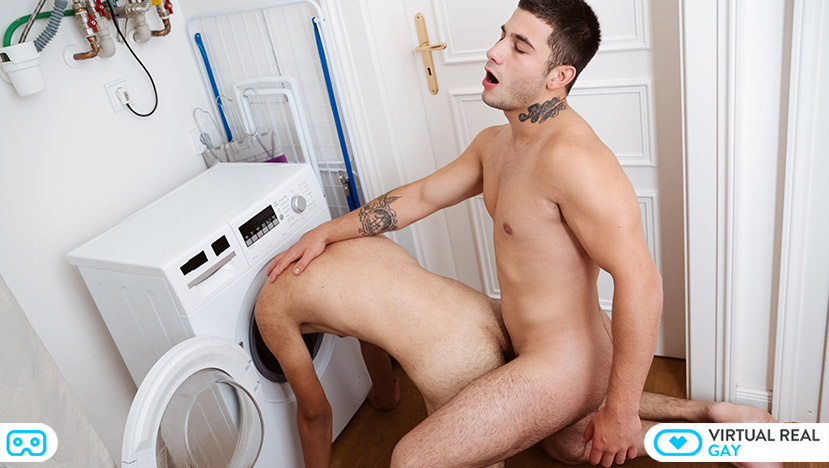 So we want to make more Fit Stud Bangs You Hard in VR Gay  experiences. With many more actors in lots of situations… everything to take your sexual dreams a step forward. Making them real in your Oculus Go, Oculus Rift, Google Daydream VR, Xiaomi Mi VR. Also available for Windows Mixed Reality Samsung Gear VR, PSVR, HTC Vive or VR smartphone headset.
Then we want to keep shooting more virtual reality scenes for you. So choose quarter or annual option in the Sign up! Get inside and have great moments with our videos! Click here!
Finally you can check our network, if you want to satisfy your curiosity. Discover: VirtualRealPorn, VirtualRealPassion, VirtualRealAmateur, VirtualRealTrans our latest site VirtualRealJapan and our VR Porn game: VRLove