Full sex in VR Gay with Duncan Sheen
Full sex in VR Gay starring by Duncan Sheen!
Some time ago, those people who invest money in collecting any kind of object seemed a bit extravagant to you. Whether they are watches, cars, shoes or stamps. But, after earning your first million in VR Gay Porn business, you started to feel attracted by the art world and decided to collect any kind of paintings; but now without first finding the perfect art dealer: Duncan Sheen. He has met your expectations so many times, you don't mind paying him whatever he asks for. This time, his services will be rewarded fucking his rock-hard ass, with an extra payment of orgasms full of happiness.
The moment Duncan told you he had found THE painting; you didn't hesitate to tell him to bring it to your house. He knew how excited you were to get it, and thought this time he would ask for something more than money. He found you really attractive the moment you met; he could picture himself touching your cock and getting it harder and harder and licking your balls while touching himself. Today, the moment in virtual reality gay porn he had been waiting for, finally came.
When you realized his intentions, you let yourself go. His reward? Masturbating his cock while you were fucking in cowboy position, you slapping his rock-hard ass in doggy style and doing missionary position till you both came in emotion.
This deal has left, without a doubt, lots of happiness for both parts.
Full sex in VR Gay with Duncan Sheen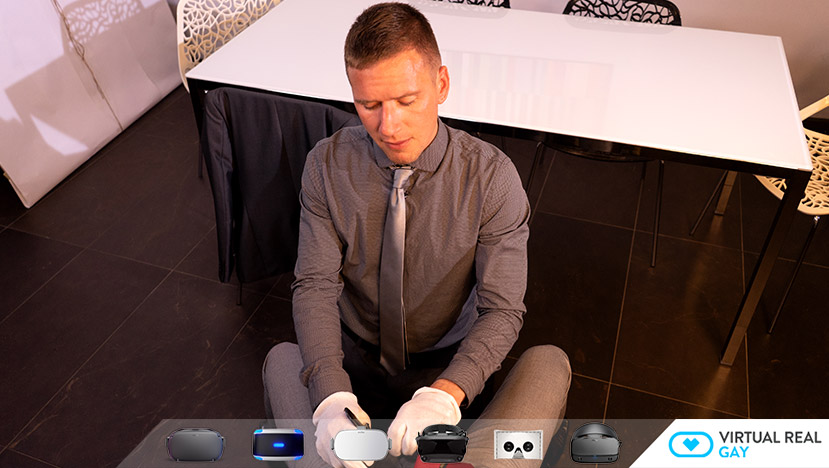 Because you are going to have a great time with this Full sex in VR Gay video. So watch it inside your Oculus Rift S, Oculus Quest, HTC Vive or Windows Mixed Reality! Also you can watch Virtual Reality videos in 5K 180º FOV for Smartphone Cardboard, Gear VR and PSVR.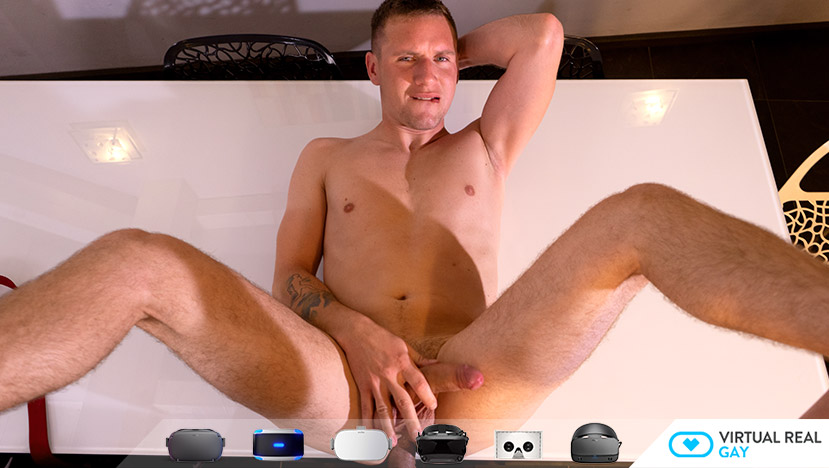 So we want to make more Full sex in VR Gay experiences. With many more actors in lots of situations… everything to take your sexual dreams a step forward. Making them real in your Oculus Go, Oculus Rift, Google Daydream VR, Xiaomi Mi VR. Also available for Windows Mixed Reality Samsung Gear VR, PSVR, HTC Vive or VR smartphone headset.
Then we want to keep shooting more virtual reality scenes for you. So choose quarter or annual option in the Sign up! Get inside and have great moments with our videos! Click here!
Finally you can check our network, if you want to satisfy your curiosity. Discover: VirtualRealPorn, VirtualRealPassion, VirtualRealAmateur, VirtualRealTrans our latest site VirtualRealJapan and our VR Porn game: VRLove