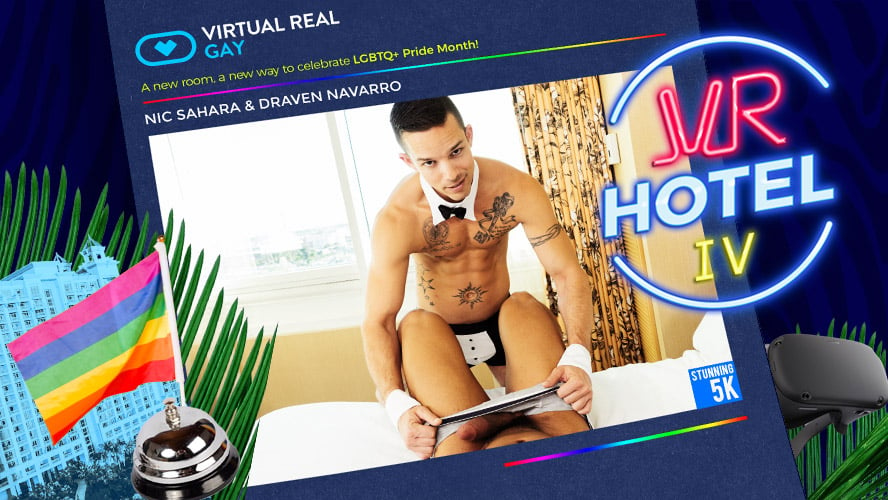 Gay VR black kiss with Nic Sahara
Gay VR black kiss with Nic Sahara!
You hadn't been this excited to go to VR Hotel since you visited Disney with your parents back in the days. This time, unlike that one, you didn't forget to pack your camera, but you did forget to hang the "don't disturb" sign on the door. Even though you felt really down because you couldn't take any picture with Mickey Mouse, in this adventure, Nic Sahara will give something to remember every time you are excited and have your Oculus Rift in the bed: An adventure in VR Gay Porn.
The first rule you need to know about this place: whenever you feel like masturbating, just do it. Second rule: if you don't ask for privacy, that means you are ready to live experiences on VirtualRealGay. Third rule: if you receive the unexpected visit of Nic Sahara, welcome him to your room fucking his hard ass in reverse cowboy position. Maybe the most important rule to remember is thanking this sexy American's services in missionary position.
There are some moments you just can't forget and cumshots you can always repeat with your VR headset.
Gay VR black kiss with Nic Sahara only at VirtualRealGay!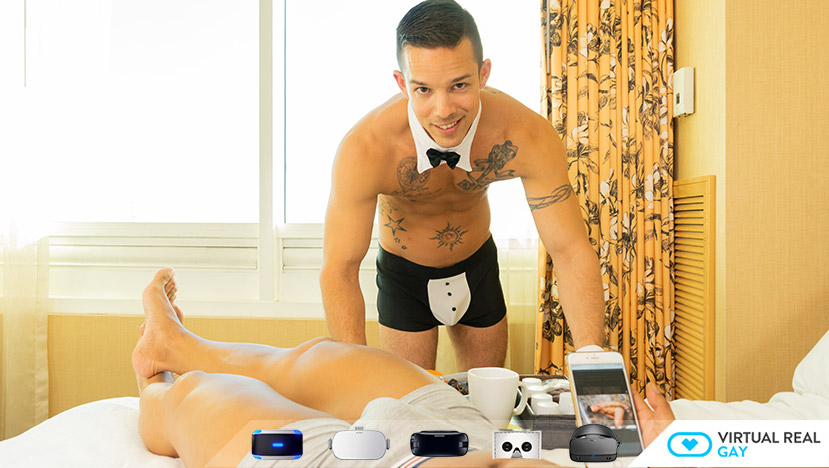 Because you are going to have a great time with this gay VR black kiss So watch it inside your Oculus Rift S, Oculus Quest, HTC Vive or Windows Mixed Reality! Also you can watch Virtual Reality  videos in 4K 180º FOV for Smartphone Cardboard, Samsung Gear Vr and PSVR.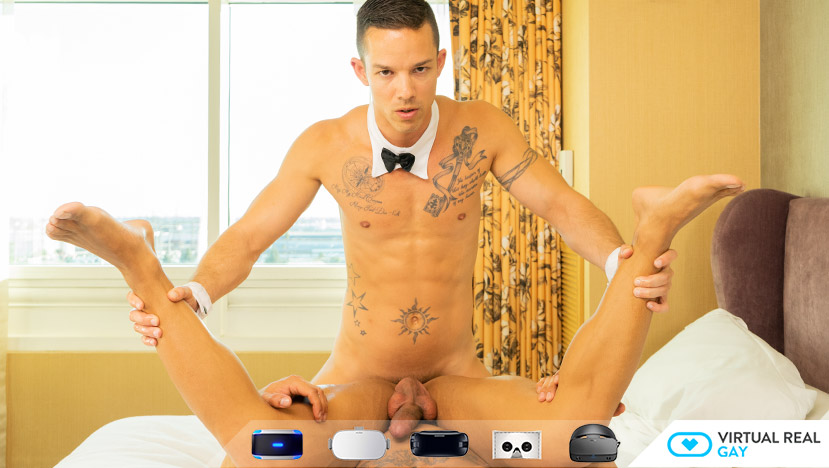 So we want to make more gay VR black kiss experiences. With many more actors in lots of situations… everything to take your sexual dreams a step forward. Making them real in your Oculus Go, Oculus Rift, Google Daydream VR, Xiaomi Mi VR. Also available for Windows Mixed Reality Samsung Gear VR, PSVR, HTC Vive or VR smartphone headset.
Then we want to keep shooting more virtual reality gay VR black kiss scenes for you. So choose quarter or annual option in the Sign up! Get inside and have great moments with our videos! Click here!
Finally you can check our network, if you want to satisfy your curiosity. Discover: VirtualRealPorn, VirtualRealPassion, VirtualRealAmateur, VirtualRealTrans our latest site VirtualRealJapan and our VR Porn game: VRLove