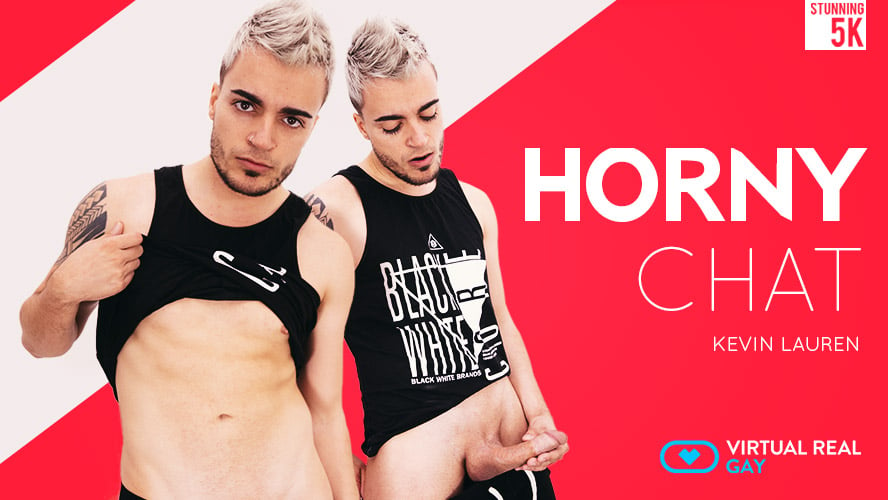 Gay VR masturbation video with Kevin Lauren
Gay VR masturbation video with your sexy boyfriend!
It may be for a short period of time, but being away from your boyfriend is the worst. Even when Kevin Lauren is trying to watch something in streaming and chill, it's just impossible to not think about all the shags you've had with your boyfriend in VR Gay Porn. However, the silver lining of being born in the millennial era is that, being miles away from each other isn't a problem to show your hottie how much you are missing him with a dildo in your ass.
Even though it's just for few days, the idea of being alone, watching TV without him just drives you crazy. Before leaving, Kevin Lauren and his boyfriend made a promise: talking on the phone whenever you can.
For this sensual Spanish, exchanging text messages isn't enough, and if there's something he's learnt from virtual reality gay porn, is that there's nothing like masturbating with a dildo to fight melancholy.
Kevin Lauren will soon realize that sometimes a cumshot after fingering his ass is more valuable than sending him heart emojis.
Gay VR masturbation video with your sexy boyfriend Kevin Lauren!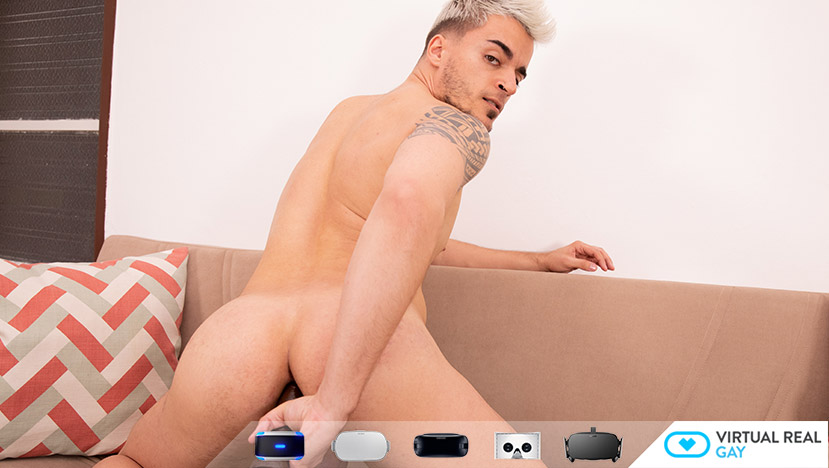 Because you are going to have a great time with this gay VR masturbation video. So watch it inside your Oculus Rift S, Oculus Quest, HTC Vive or Windows Mixed Reality! Also you can watch Virtual Reality  videos in 4K 180º FOV for Smartphone Cardboard, Samsung Gear Vr and PSVR.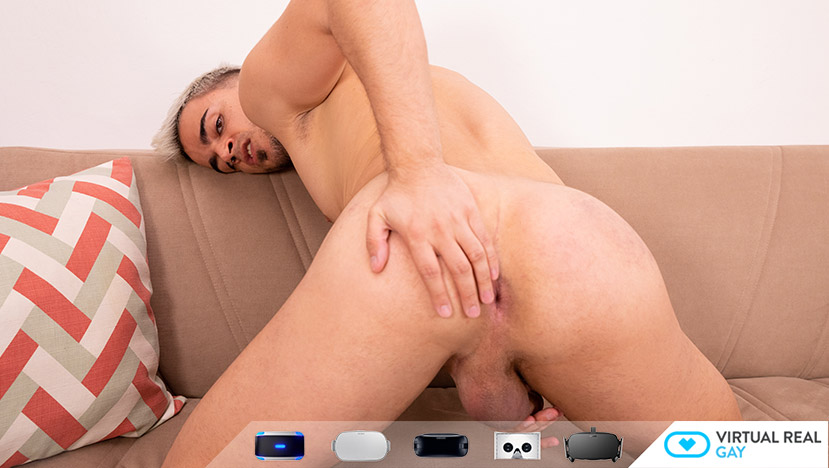 So we want to make more gay VR masturbation video experiences. With many more actors in lots of situations… everything to take your sexual dreams a step forward. Making them real in your Oculus Go, Oculus Rift, Google Daydream VR, Xiaomi Mi VR. Also available for Windows Mixed Reality Samsung Gear VR, PSVR, HTC Vive or VR smartphone headset.
Then we want to keep shooting more virtual reality Redhead gay VR sex scenes for you. So choose quarter or annual option in the Sign up! Get inside and have great moments with our videos! Click here!
Finally you can check our network, if you want to satisfy your curiosity. Discover: VirtualRealPorn, VirtualRealPassion, VirtualRealAmateur, VirtualRealTrans our latest site VirtualRealJapan and our VR Porn game: VRLove