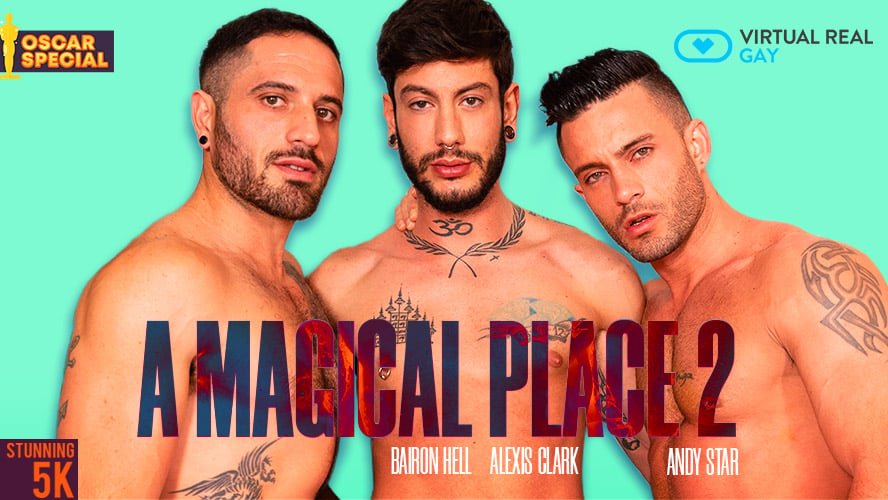 Gay VR Porn threesome celebration
Gay VR Porn threesome with two hot bearded tattoed guys.
There's no need to tell you that, even though you are a big celebrity, after a long day at work, the only thing you want to do is what every regular person would want to: Grabbing your oculusgo to go to virtual reality porn gay spa and relax a bit.
Two of your greatest fans, Alexis Clark and Bairon Hell, have the key for everybody to enjoy: doing a gay VR Porn threesome till draining the stress.
Leaving aside all the Oscars you've won thanks to your interpreting skills. But nobody had rewarded you as these sensual Brazilian are doing by giving you a blowjob and a handjob as hot as they sauna you are in.
While you are fucking in cowboy and reverse cowboy position, your only thought is that, after so many years in show business, there's nothing like your fans love. And there's no better way to show you that love than watching how they do a black kiss to their hard asses in VR XXX.
Gay VR Porn threesome with hot tattoed bearded guys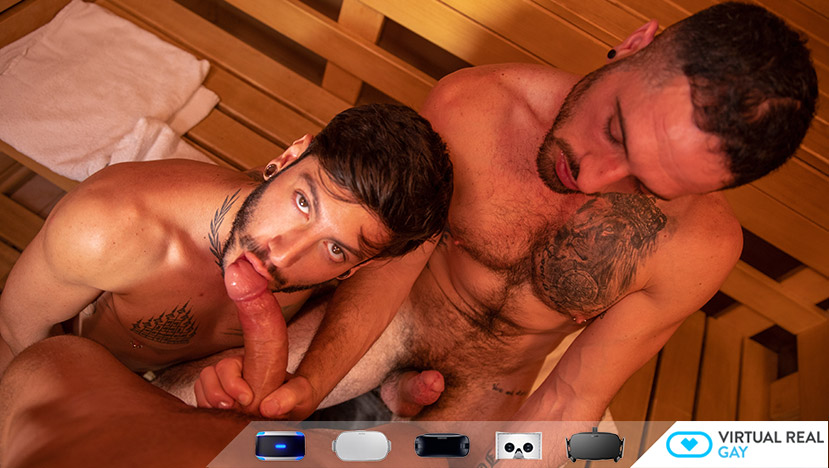 Because you are going to have a great time with this gay VR Porn threesome  scene. So watch it inside your Oculus Rift, Oculus Go, HTC Vive or Windows Mixed Reality! Also you can watch Virtual Reality gay VR Porn threesome videos in 4K 180º FOV for Smartphone Cardboard, Samsung Gear Vr and PSVR.
So we want to shoot more new gay VR Porn threesome videos for you. Full of more muscled bearded actors in different situations… everything to take your sexual Gay fantasies to the next level. And make them real in your Oculus Go, Oculus Rift, Google Daydream VR, Xiaomi Mi VR. Also available for Windows Mixed Reality Samsung Gear VR, PSVR, HTC Vive or VR smartphone headset.
Then we want to keep creating more virtual reality adult gay VR Porn threesome scenes for your delight. So choose quarter or annual option in the Sign up! Get inside and have an amazing time with our gay VR Porn threesome scenes! Click here!
Finally if you haven't checked our VR Porn network, you can take a look to satisfy your curiosity. Discover: VirtualRealPorn, VirtualRealPassion, VirtualRealAmateur, VirtualRealTrans our latest site VirtualRealJapan and our VR Porn game: VRLove