Great VR Gay masturbation with Wolf Rayet

Great VR Gay masturbation starring by Wolf Rayet!
Wolf Rayet loves his job. Not because the work experience but because he has a sexy boss who makes his working hours more pleasant. Even though nobody likes to work in his day off. His boss gave Wolf a "casual" present for Secretary's Day: a dildo. He may not have a cake to eat, but he has the right motivation to celebrate this day masturbating in VR Gay Porn and that's way more satisfying.
We know we all have dirty little secrets. What Wolf couldn't imagine is that, as well as sharing an interest for virtual reality gay porn videos, his boss and him both had a taste for big cocks.
Just the idea of picturing him using it, makes Wolf get excited. And since he's at home, nobody has to know what he's doing.
Licking the dildo to get it wet, touching himself while using the masturbator and imaging his boss penetrating his ass, playing with his cock till he can't stand it and cumming on his boss' not-so-clean clothes.
It was a funny Secretary's Day in XXX Gay Porn. Let's hope for no hidden camera.
Great VR Gay masturbation with Wolf Rayet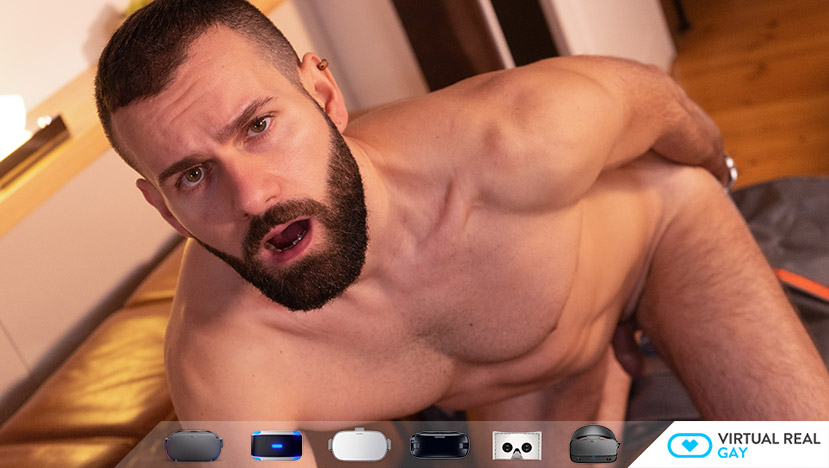 Because you are going to have a great time with this Great VR Gay masturbation video. So watch it inside your Oculus Rift S, Oculus Quest, HTC Vive or Windows Mixed Reality! Also you can watch Virtual Reality videos in 5K 180º FOV for Smartphone Cardboard, Gear VR and PSVR.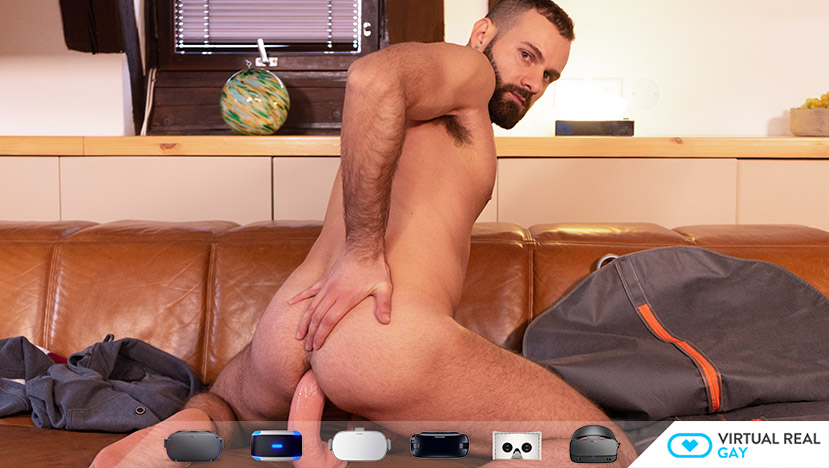 So we want to make more Great VR Gay masturbation experiences. With many more actors in lots of situations… everything to take your sexual dreams a step forward. Making them real in your Oculus Go, Oculus Rift, Google Daydream VR, Xiaomi Mi VR. Also available for Windows Mixed Reality Samsung Gear VR, PSVR, HTC Vive or VR smartphone headset.
Then we want to keep shooting more virtual reality scenes for you. So choose quarter or annual option in the Sign up! Get inside and have great moments with our videos! Click here!
Finally you can check our network, if you want to satisfy your curiosity. Discover: VirtualRealPorn, VirtualRealPassion, VirtualRealAmateur, VirtualRealTrans our latest site VirtualRealJapan and our VR Porn game: VRLove