Handjob in VR Gay with Bonybabyron

Handjob in VR Gay starring by Bonybabyron!
After the party your boyfriend, Bonybabyron, and you organized at home, you knew today waking up was going to be harder than usual. Having a cold shower or a strong coffee didn't help you to wake up and get ready for work. Your boyfriend wanted to give you a hand taking off your undies to lick your hard cock, touch your balls and lick your fingers to masturbate his ass. As he saw you couldn't still feel the morning boost, he decided to fuck your rock-hard ass in missionary position and have an orgasm full of emotion with you in VR Gay Porn.
Yesterday was one your friends' birthday and you decided to have a party at home. Of course, after the second shot of tequila, you couldn't remember your name. Bonybabyron knew that, more than an American coffee, what you needed was his tongue licking your balls while he did you a handjob.
As soon as he whispered in your ear he felt like feeling your hard ass in a virtual reality gay porn adventure, you had reason enough to open your eyes. The way he looked at you while fucking was so hot you couldn't help but feeling the heat in your crotch and cumming over him.
Now you are motivated to start the working day and maybe for a quickie before work.
Handjob in VR Gay with Bonybabyron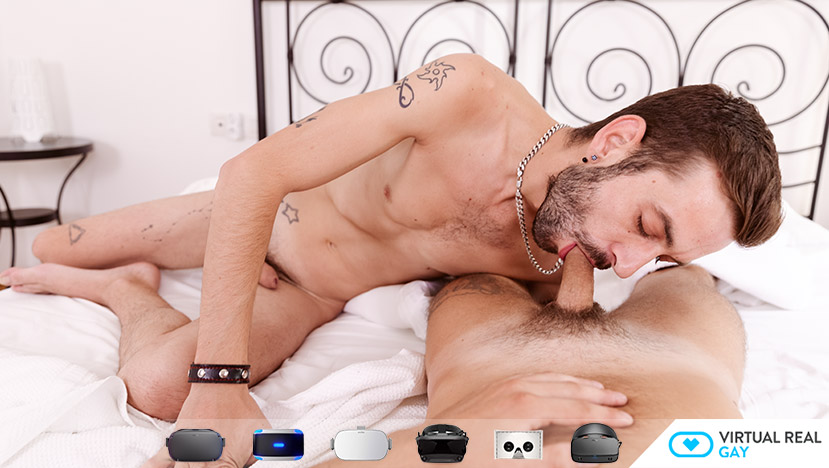 Because you are going to have a great time with this Handjob in VR Gay video. So watch it inside your Oculus Rift S, Oculus Quest, HTC Vive or Windows Mixed Reality! Also you can watch Virtual Reality videos in 5K 180º FOV for Smartphone Cardboard, Gear VR and PSVR.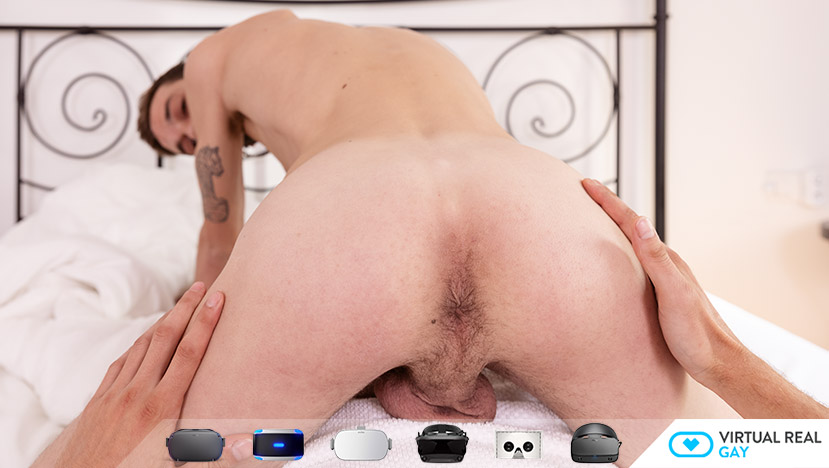 So we want to make more Handjob in VR Gay experiences. With many more actors in lots of situations… everything to take your sexual dreams a step forward. Making them real in your Oculus Go, Oculus Rift, Google Daydream VR, Xiaomi Mi VR. Also available for Windows Mixed Reality Samsung Gear VR, PSVR, HTC Vive or VR smartphone headset.
Then we want to keep shooting more virtual reality scenes for you. So choose quarter or annual option in the Sign up! Get inside and have great moments with our videos! Click here!
Finally you can check our network, if you want to satisfy your curiosity. Discover: VirtualRealPorn, VirtualRealPassion, VirtualRealAmateur, VirtualRealTrans our latest site VirtualRealJapan and our VR Porn game: VRLove