Hard cock pleasure in VR Gay with Jeffrey Lloyd

Hard cock pleasure in VR Gay starring by Jeffrey Lloyd!
It may be too soon to say it, but you are in love with Jeffrey Lloyd. It's been only few months, but you can't help but feeling those butterflies in your…down under every time you are together. You feel he's the person to live all your adventures in VR Gay Porn forever. That's why you thought about surprising him by buying him a new apartment and a welcome gift you can use together: a dildo. But Jeffrey was a step ahead and he decided to use it before with a thank-you videocall. Watching him masturbating his rock-hard ass is for sure the best sign to know you two will be happy forever in that place.
You can't help it; you just love making him happy. When you got his call, you could feel he wasn't expecting the apartment at all. At this point of your relation, you know very well Jeffrey is someone full of surprises. Watching him slowly undressing, rubbing her chest, touching his nipples, his cock, using the fingers to get them into his ass, licking the dildo and sitting on him to start masturbating was something that left you speechless. And wanting more of this vr gay nude get-together.
While he was still giving his hard cock good pleasure, he didn't stop telling you how much he'd like you to be there with him. He was picturing your cock fucking him in vr porn gay videos, and the one he'd like to cum in emotion with.
Without a doubt, you'll be finishing work early today to go to his new apartment.
Hard cock pleasure in VR Gay with Jeffrey Lloyd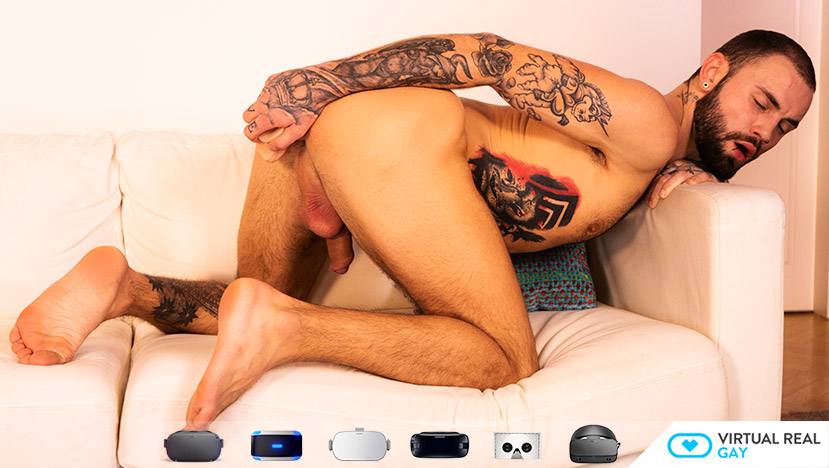 Because you are going to have a great time with this Hard cock pleasure in VR Gay video. So watch it inside your Oculus Rift S, Oculus Quest, HTC Vive or Windows Mixed Reality! Also you can watch Virtual Reality videos in 5K 180º FOV for Smartphone Cardboard, Gear VR and PSVR.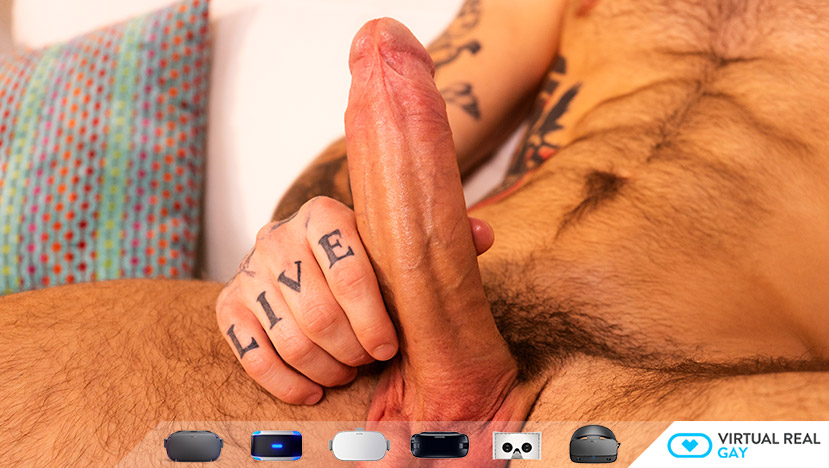 So we want to make more Hard cock pleasure in VR Gay experiences. With many more actors in lots of situations… everything to take your sexual dreams a step forward. Making them real in your Oculus Go, Oculus Rift, Google Daydream VR, Xiaomi Mi VR. Also available for Windows Mixed Reality Samsung Gear VR, PSVR, HTC Vive or VR smartphone headset.
Then we want to keep shooting more virtual reality scenes for you. So choose quarter or annual option in the Sign up! Get inside and have great moments with our videos! Click here!
Finally you can check our network, if you want to satisfy your curiosity. Discover: VirtualRealPorn, VirtualRealPassion, VirtualRealAmateur, VirtualRealTrans our latest site VirtualRealJapan and our VR Porn game: VRLove