Hot solo in VR Gay with Berry Coul

Hot solo in VR Gay starring by Berry Coul!
You know how much artists suffer because of their art. That may be the reason why Berry Coul is the most requested painter of the internet. They way he talks about his paintings, the inspiration he finds in the small things to create great works and do something different. You were really excited because of the live he was going to do on VR Gay Porn so his fans could see the way he creates his paintings. What you didn't imagine was that his passion for art was so deep that even talking about his work led him to practice another kind of art: masturbate his big cock to get the perfect orgasm.
Since you discover him, you have followed all his steps. He is not only a great painter, but also your incentive every time you want to have some "me time". Watching him shirtless just wearing a pair of jeans highlights every part of his body, grabbing a brush and licking his fingers to masturbate his hard ass was so exciting you wanted to join him and do the same. After all, this adventure on VirtualRealGay is better lived with the ps4 VR Porn and naked.
When he started slipping his hands under his jeans, you pictured how amazing caressing that erection would be, feeling it in your mouth and licking every inch of him. While you touched yourself, Berry wanked and used his fingers to get them into his ass. You could hear his moans of pleasure, his choppy breathing and his scream when he reached the climax.
Who knows? This adventure could end being Berry Coul's most praised work.
Hot solo in VR Gay with Berry Coul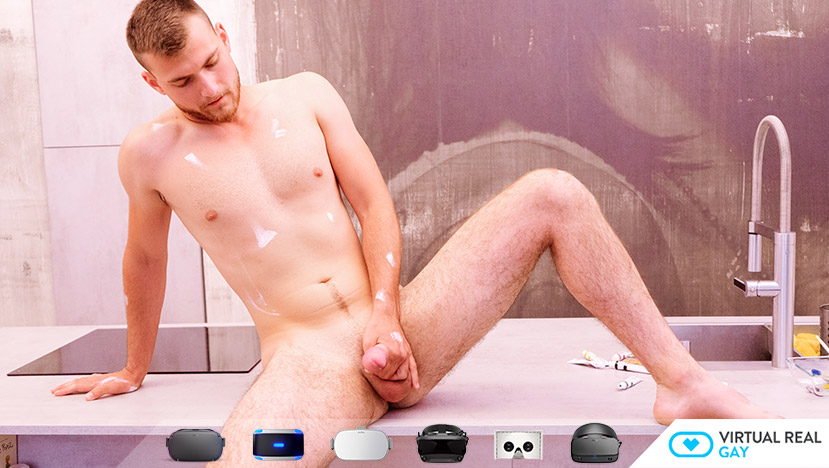 Because you are going to have a great time with this Hot solo in VR Gay video. So watch it inside your Oculus Rift S, Oculus Quest, HTC Vive or Windows Mixed Reality! Also you can watch Virtual Reality videos in 5K 180º FOV for Smartphone Cardboard, Gear VR and PSVR.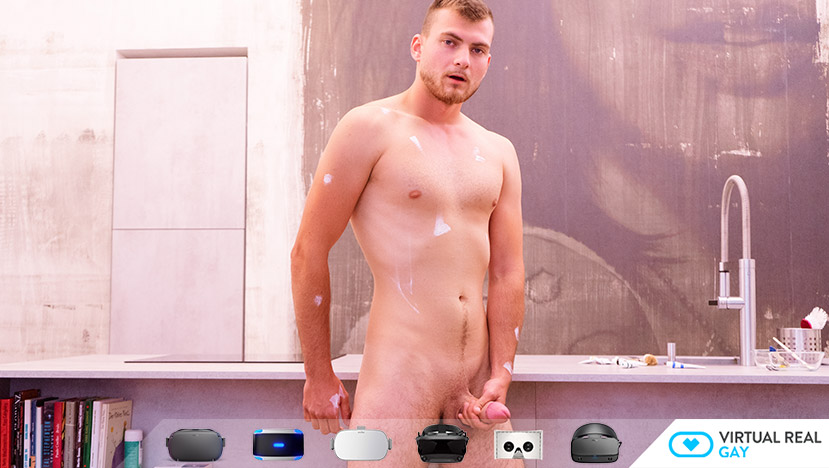 So we want to make more Hot solo in VR Gay experiences. With many more actors in lots of situations… everything to take your sexual dreams a step forward. Making them real in your Oculus Go, Oculus Rift, Google Daydream VR, Xiaomi Mi VR. Also available for Windows Mixed Reality Samsung Gear VR, PSVR, HTC Vive or VR smartphone headset.
Then we want to keep shooting more virtual reality scenes for you. So choose quarter or annual option in the Sign up! Get inside and have great moments with our videos! Click here!
Finally you can check our network, if you want to satisfy your curiosity. Discover: VirtualRealPorn, VirtualRealPassion, VirtualRealAmateur, VirtualRealTrans our latest site VirtualRealJapan and our VR Porn game: VRLove