Hot VR Gay solo with by John Rodríguez


Hot VR Gay solo starring by John Rodríguez!
John Rodriguez is new in the team of VirtualRealGay so, coming back to his room after so long was a great relief for him. Even though there's nothing like home, John can't stop thinking of his mates. How sexy they looked in uniform, the sweat going down their bodies in warm seasons, his sexual encounters with some soldiers…
If there's something he's learnt from his long working days is that if you feel the need, you have to let yourself go.
Temperature keeps rising just like something between his legs and it isn't heat precisely. Remembering all his adventures in virtual reality gay porn makes John Rodriguez getting more and more excited.
He can't stop playing with his cock, touching his balls, rubbing his well-worked chest, licking his fingers to slowly get them in his ass and masturbating faster and faster till cumming with emotion.
Perhaps it's time to rest. And a good wank has always helped to fall asleep.
Happy Armed Forces Day… and International Masturbation Month!
Hot VR Gay solo with John Rodríguez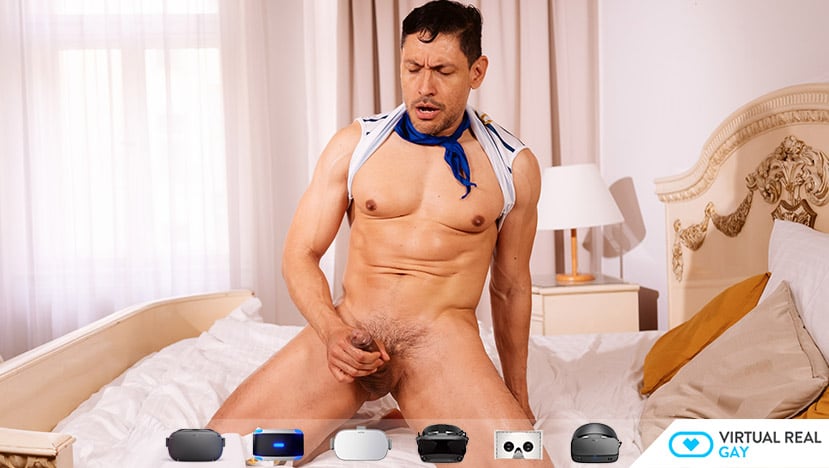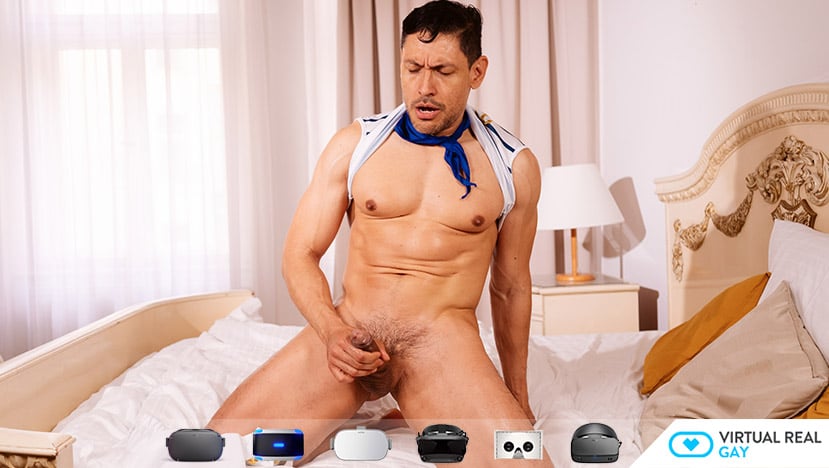 Because you are going to have a great time with this Hot VR Gay solo video. So watch it inside your Oculus Rift S, Oculus Quest, HTC Vive or Windows Mixed Reality! Also you can watch Virtual Reality videos in 5K 180º FOV for Smartphone Cardboard, Gear VR and PSVR.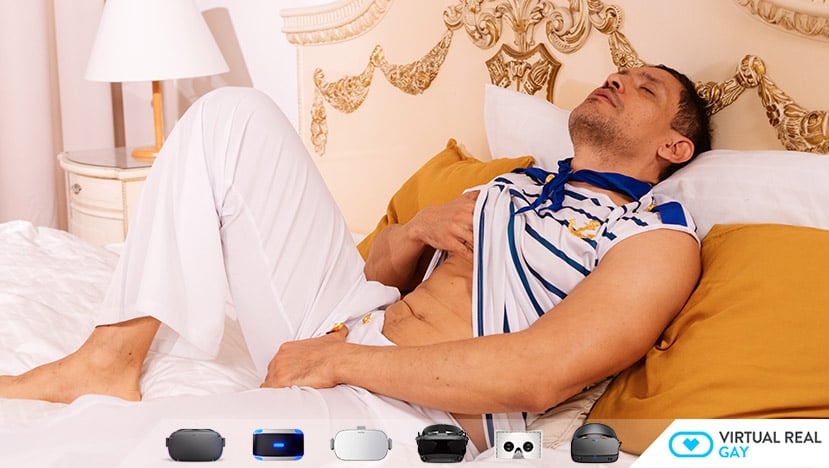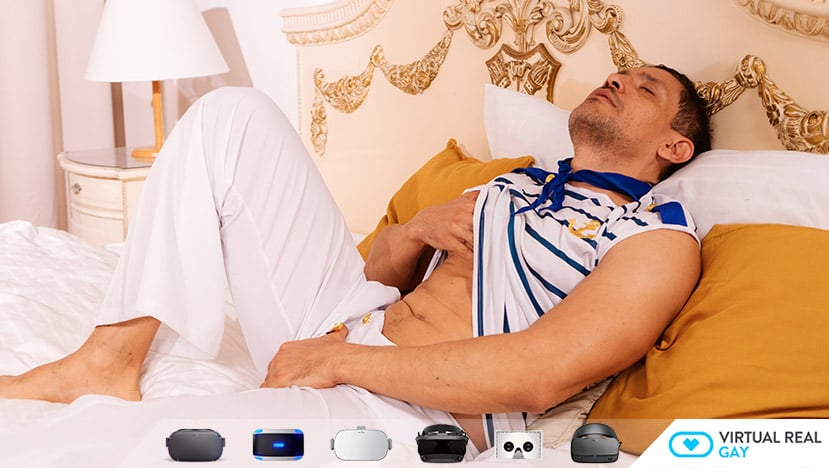 So we want to make more Hot VR Gay solo experiences. With many more actors in lots of situations… everything to take your sexual dreams a step forward. Making them real in your Oculus Go, Oculus Rift, Google Daydream VR, Xiaomi Mi VR. Also available for Windows Mixed Reality Samsung Gear VR, PSVR, HTC Vive or VR smartphone headset.
Then we want to keep shooting more virtual reality scenes for you. So choose quarter or annual option in the Sign up! Get inside and have great moments with our videos! Click here!
Finally you can check our network, if you want to satisfy your curiosity. Discover: VirtualRealPorn, VirtualRealPassion, VirtualRealAmateur, VirtualRealTrans our latest site VirtualRealJapan and our VR Porn game: VRLove