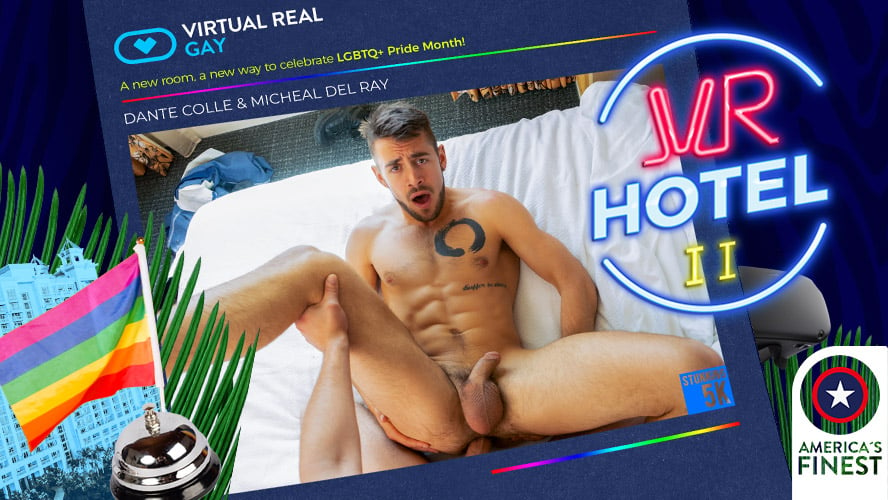 Missionary gay VR sex for LGBTQ+ Pride Month
Missionary gay VR sex for celebrating our LGBTQ+PrideMonth!!!
Just like in real life, when something breaks down, you call a handyman. But, in VR Hotel, Dante Colle, the maintenance service guy, not only fixes technical issues, but also helps to provide the full "cock-to cock" service: an adventure in virtual reality gay porn.
Even though the high temperature in the room was a pain in the ass, this didn't stop you to start the LGBTQ+ Pride on your own. But, you should know that in VR xxx you should never party alone. So, when Dante Colle saw you having fun with yourself, he decided to join this celebration with a blowjob and a black kiss.
It's more than true what they say: once you start doing the 69 position, you can't stop doing the cowboy and reverse cowboy positions. Even though, he didn't help you with the air conditioner, watching how he masturbated while you fucked him in the doggy style, earned him a nice tip and a cum in his ass.
In our LGBTQ+ Pride Month, there's always one more room left to open and enjoy!
Missionary gay VR sex for celebrating our LGBTQ+PrideMonth!!!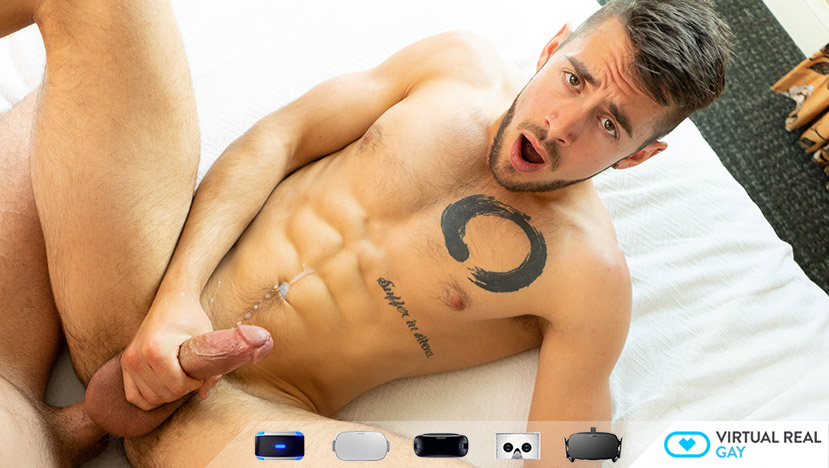 Because you are going to have a great time with this Missionary gay VR sex scene. So watch it inside your Oculus Quest, Oculus Go, HTC Vive or Windows Mixed Reality! Also you can watch Virtual Reality  videos in 4K 180º FOV for Smartphone Cardboard, Samsung Gear Vr and PSVR.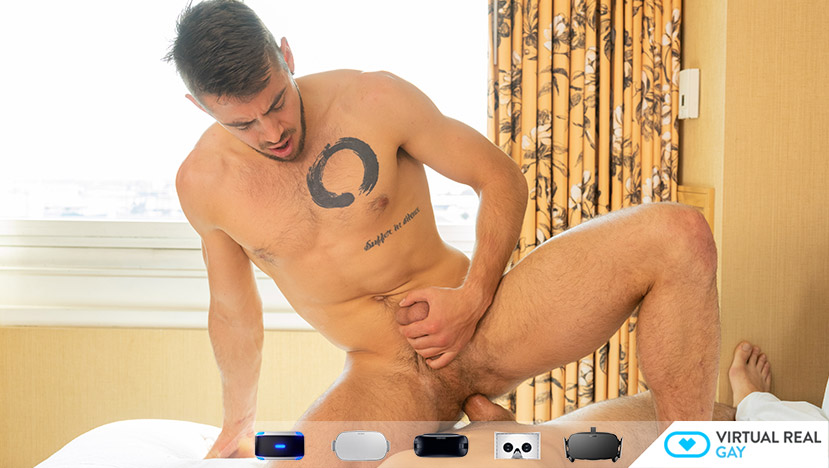 So we want to make more Missionary gay VR sex experiences. With many more actors in lots of situations… everything to take your sexual dreams a step forward. Making them real in your Oculus Go, Oculus Rift, Google Daydream VR, Xiaomi Mi VR. Also available for Windows Mixed Reality Samsung Gear VR, PSVR, HTC Vive or VR smartphone headset.
Then we want to keep shooting more virtual reality Missionary gay VR sex scenes for you. So choose quarter or annual option in the Sign up! Get inside and have an amazing time with our scenes! Click here!
Finally you can check our network, if you want to satisfy your curiosity. Discover: VirtualRealPorn, VirtualRealPassion, VirtualRealAmateur, VirtualRealTrans our latest site VirtualRealJapan and our VR Porn game: VRLove