Passionate Art in VR Gay With Berry and Nick

Passionate Art in VR Gay starring by Berry Coul and Nick Vargas
Your room is looking a bit dull, so your VR boyfriend Berry Coul decides to brighten it up by making beautiful wall art. The sight of the bearded blonde passionately painting the wall makes your spine tingle. You want him to paint your body with his cum, as well. After finishing the mural, Berry is quick to notice that you got the hots for him. He teasingly goes toward you and starts touching your body with his gentle hands.
Berry knows every inch of your sensitive body and your weak parts. He slowly takes off your jeans and gives your shaft a nice blowjob. The handsome stud loves a bit of naughty stuff on the bed with you. Berry gets on top of you in the 69-position. You jerk off his hard cock while he sucks on yours. He wants to make sure you are ready before he pounds his junk into your trunk. 
The 69 is a classic sex position that can be enjoyed by all kinds of couples. Often done to stimulate the genitals of both people at the same time, 69 is a position in which one partner lies on their back while the other lies on top of them. The one on top faces the opposite direction, making it possible for both of them to suck their partner's genitalia at the same time. Although the 69 is often done this way, other variations are also available for couples with different height or body build. Depending on their height, weight, and body build, couples may opt for the sidecar 69 and standing 69. 
Enjoy a wonderful day full of passionate kissing, blowjob, and anal only at VirtualRealGay.com
Passionate Art in VR Gay starring Berry Coul and Nick Vargas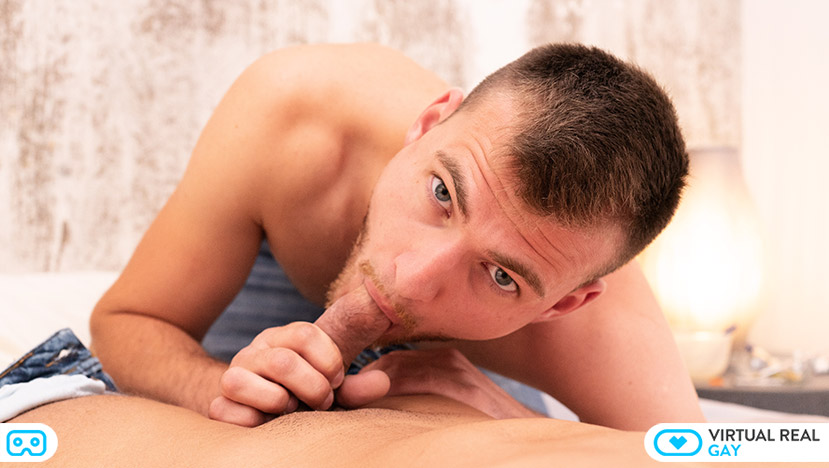 Because you are going to have a great time with this Passionate Art in VR Gay video. So watch it inside your Oculus Rift S, Oculus Quest, HTC Vive or Windows Mixed Reality! Also you can watch Virtual Reality videos in 5K 180º FOV for Smartphone Cardboard, Gear VR and PSVR.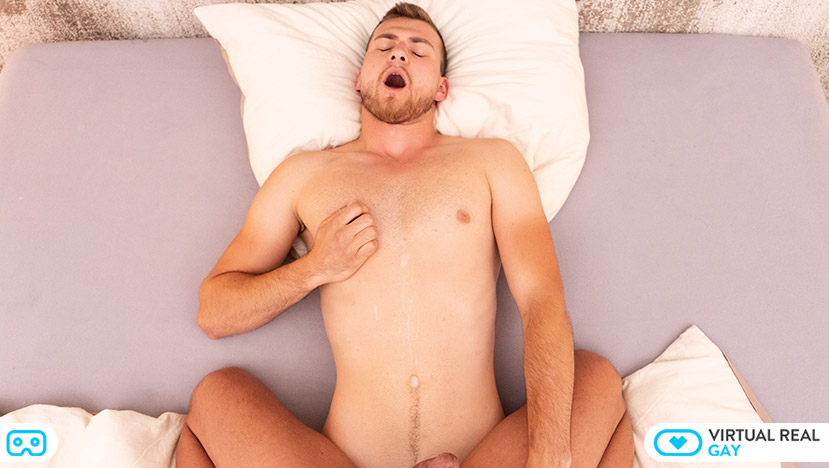 So we want to make more Passionate Art in VR Gay experiences. With many more actors in lots of situations… everything to take your sexual dreams a step forward. Making them real in your Oculus Go, Oculus Rift, Google Daydream VR, Xiaomi Mi VR. Also available for Windows Mixed Reality Samsung Gear VR, PSVR, HTC Vive or VR smartphone headset.
Then we want to keep shooting more virtual reality scenes for you. So choose quarter or annual option in the Sign up! Get inside and have great moments with our videos! Click here!
Finally you can check our network, if you want to satisfy your curiosity. Discover: VirtualRealPorn, VirtualRealPassion, VirtualRealAmateur, VirtualRealTrans our latest site VirtualRealJapan and our VR Porn game: VRLove