Sizzling Solo in VR Gay With Bonybabyborn

Sizzling Solo in VR Gay in VR Gay With Bonybabyborn
Bonybabyron can't resist the temptation any longer. He takes off his striped polo and starts to play with his body. He massages and beats his cock until it becomes throbbing hard. Bonybabyron then tries out his new toy while kneeling on the bed. The tight grip of the asshole fleshlight makes Bonybabyron want to use it more. He jerks off his big cock with the new toy while he lies and sits on the bed. The tattooed lad keeps using the fleshlight until he cums hard.
A lot of people think that masturbation is nothing but a way to release some sexual frustrations. However, jerking off may be more beneficial than one may think. It may sound a bit weird, but mindful masturbation is a thing. One doesn't need a lot of things to turn his or her moment of sexual pleasure into a meditative experience. Preparedness is your friend when it comes to mindful masturbation. Try to explore your body and experiment a little. 
Mindful masturbation is a marathon, not a sprint. Make sure to enjoy every minute of the experience. Try to explore your body and experiment a little. Nothing comes good in rushing things, so take your time and savor every moment.
Sizzling Solo in VR Gay With Bonybabyborn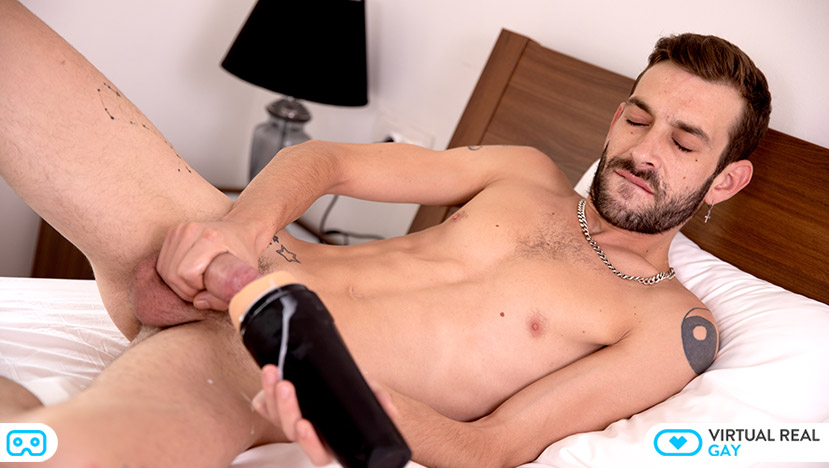 Because you are going to have a great time with this Sizzling Solo in VR Gay video. So watch it inside your Oculus Rift S, Oculus Quest, HTC Vive or Windows Mixed Reality! Also you can watch Virtual Reality videos in 5K 180º FOV for Smartphone Cardboard, Gear VR and PSVR.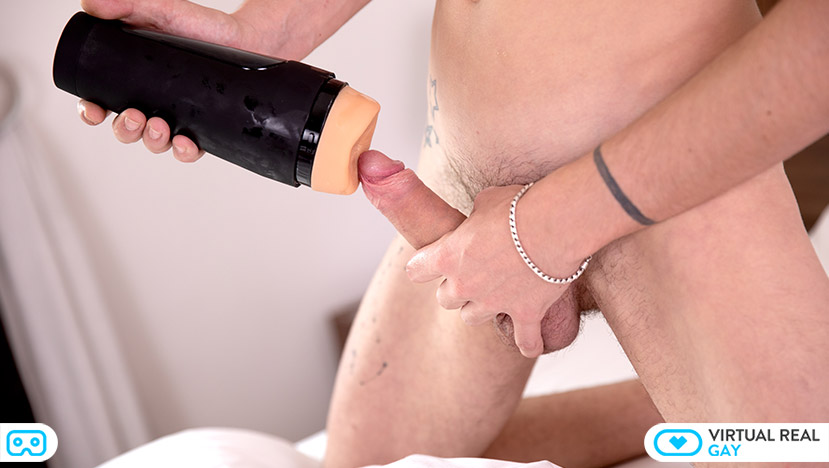 So we want to make more Sizzling Solo in VR Gay experiences. With many more actors in lots of situations… everything to take your sexual dreams a step forward. Making them real in your Oculus Go, Oculus Rift, Google Daydream VR, Xiaomi Mi VR. Also available for Windows Mixed Reality Samsung Gear VR, PSVR, HTC Vive or VR smartphone headset.
Then we want to keep shooting more virtual reality scenes for you. So choose quarter or annual option in the Sign up! Get inside and have great moments with our videos! Click here!
Finally you can check our network, if you want to satisfy your curiosity. Discover: VirtualRealPorn, VirtualRealPassion, VirtualRealAmateur, VirtualRealTrans our latest site VirtualRealJapan and our VR Porn game: VRLove