Solo Masturbation in VR Gay with Alex Stone

Solo Masturbation in VR Gay with Alex Stone!
Join Alex in spicing up the VR Escape Room with his hot body. Let your eyes explore the wonder of his strong muscles and huge shaft as he plays with himself with pleasure. The hot brunette perfectly knows how to mak e himself cum. Simply watching him caress his body and jerk off his tool can make anyone want to join him in the fun activity. 
Alex starts the solo masturbation scene by setting up the mood. He gently rubs his body with one hand while the other is busy stroking his junk. The young brunette loves to tease himself. He knows that orgasm edging can make him cum harder. Alex does not only focus on stroking his manhood. He makes sure to pay attention to his whole body and jerks off until he cums.
Masturbation is not a usual topic of discourse, but it is a lot more common than one may think. Almost all men play with their shaft for erotic pleasure. Solo masturbation doesn't only give sexual satisfaction but also a great way to release some stress. There is no one-size-fits-all technique in masturbation. Each guy has his habits and likes. However, edging is the one method that will make masturbation more intense for all men. Edging is the practice in which the man tries to stop all stimulation as he feels like he is about to cum. By doing so, the sexual tension will slowly build up and give a stronger orgasm. There are different ways of edging. One of the best ways is to focus on other body parts as you feel like you are cumming., play with your balls, or stimulate your prostate while you try to relax your mind. What are you waiting for? Try it now and experience a whole new level of ejaculation. 
Solo Masturbation in VR Gay with Alex Stone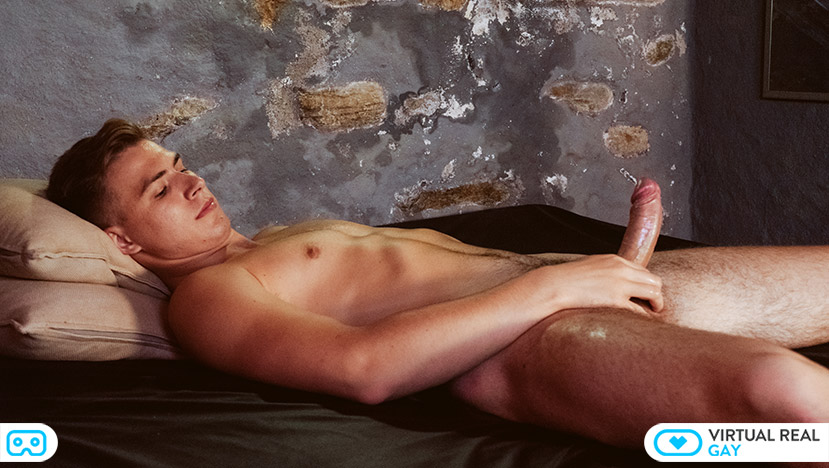 Because you are going to have a great time with this Solo Masturbation in VR Gay video. So watch it inside your Oculus Rift S, Oculus Quest, HTC Vive or Windows Mixed Reality! Also you can watch Virtual Reality videos in 5K 180º FOV for Smartphone Cardboard, Gear VR and PSVR.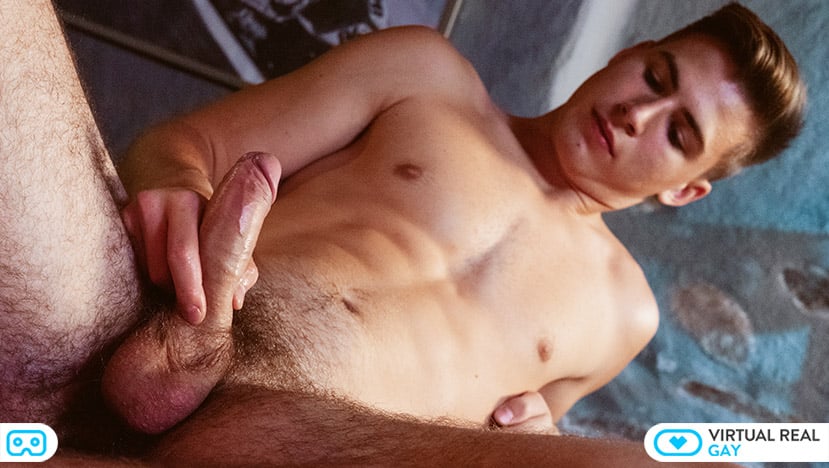 So we want to make more Solo Masturbation in VR Gay experiences. With many more actors in lots of situations… everything to take your sexual dreams a step forward. Making them real in your Oculus Go, Oculus Rift, Google Daydream VR, Xiaomi Mi VR. Also available for Windows Mixed Reality Samsung Gear VR, PSVR, HTC Vive or VR smartphone headset.
Then we want to keep shooting more virtual reality scenes for you. So choose quarter or annual option in the Sign up! Get inside and have great moments with our videos! Click here!
Finally you can check our network, if you want to satisfy your curiosity. Discover: VirtualRealPorn, VirtualRealPassion, VirtualRealAmateur, VirtualRealTrans our latest site VirtualRealJapan and our VR Porn game: VRLove