VR Gay blowjob with Jeffrey Lloyd

VR Gay blowjob starring by Jeffrey Lloyd!
One of the many things you can find on the internet is the perfect prank for April Fool's Day: slipping a Viagra pill into your roommate's, Jeffrey Lloyd, candy jar. But, for all that thing with Murphy's Law, right the year you decide to take the risk and play that prank, Jeffrey's sister comes to visit. What you didn't know about the magic of Pornwood, is that its effect is as immediate as your speed deciding to fix this problem with an adventure in VR Gay porn.
Something that happens with erection dysfunction pills like Pornwood is that the only way to help its effect to wear off faster, or at least in a more entertaining way, is fucking.
Living with Jeffrey Lloyd all this time has shown you he always knows how to enjoy a good moment in virtual reality gay porn. Starting with taking off your pants and getting his mouth closer to your penis to lick it and play with it till you have an erection.
Let's say that was enough to turn you on and fuck in cowboy and reverse cowboy position.
His sister is about to arrive, but you let yourselves go doing doggy style. And yes, his rock-hard ass was just as you had pictured.
Watching him lying and feeling your cock inside him is so exciting none of you can stand it anymore to reach the orgasm.
With or without help, sexual desire knows no age. In these cases, the best thing you can do is going with the flow and satisfying your needs in a way your partner and you really enjoy.
VR Gay blowjob with Jeffrey Lloyd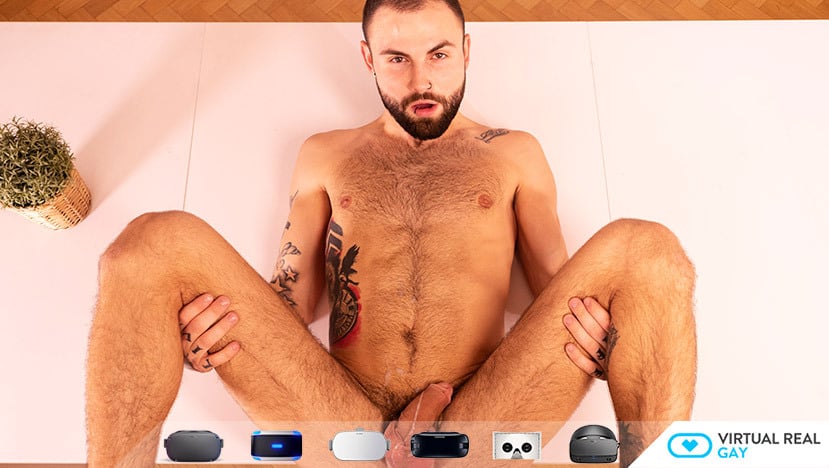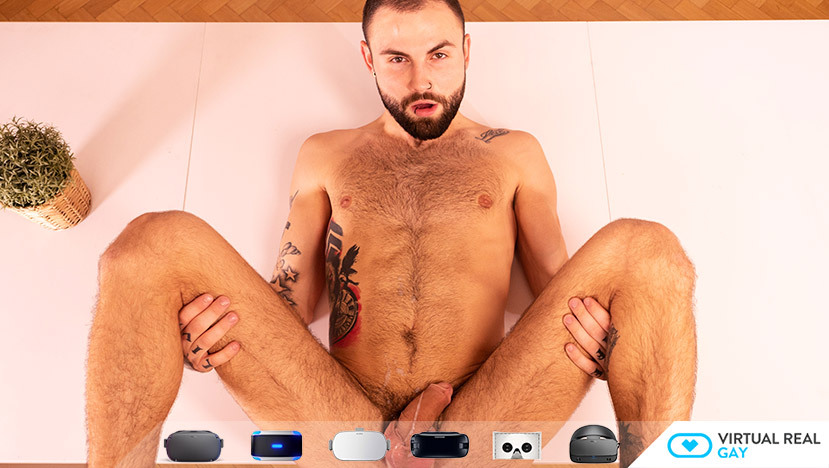 Because you are going to have a great time with this VR Gay blowjob video. So watch it inside your Oculus Rift S, Oculus Quest, HTC Vive or Windows Mixed Reality! Also you can watch Virtual Reality videos in 5K 180º FOV for Smartphone Cardboard, Gear VR and PSVR.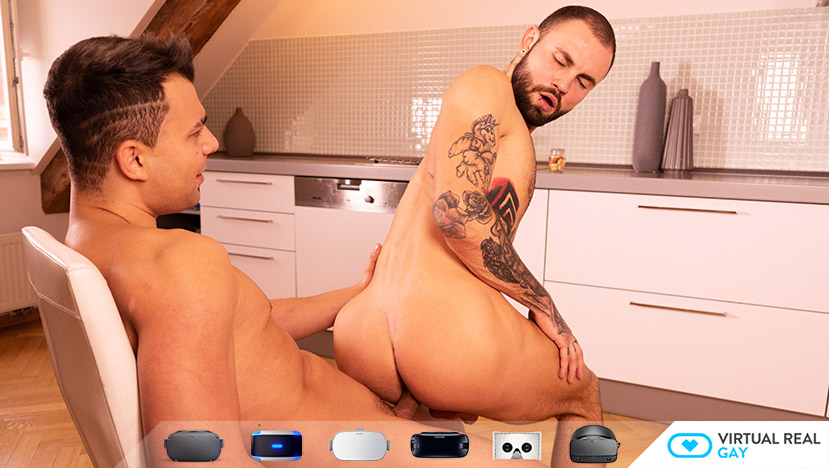 So we want to make more VR Gay blowjob experiences. With many more actors in lots of situations… everything to take your sexual dreams a step forward. Making them real in your Oculus Go, Oculus Rift, Google Daydream VR, Xiaomi Mi VR. Also available for Windows Mixed Reality Samsung Gear VR, PSVR, HTC Vive or VR smartphone headset.
Then we want to keep shooting more virtual reality scenes for you. So choose quarter or annual option in the Sign up! Get inside and have great moments with our videos! Click here!
Finally you can check our network, if you want to satisfy your curiosity. Discover: VirtualRealPorn, VirtualRealPassion, VirtualRealAmateur, VirtualRealTrans our latest site VirtualRealJapan and our VR Porn game: VRLove