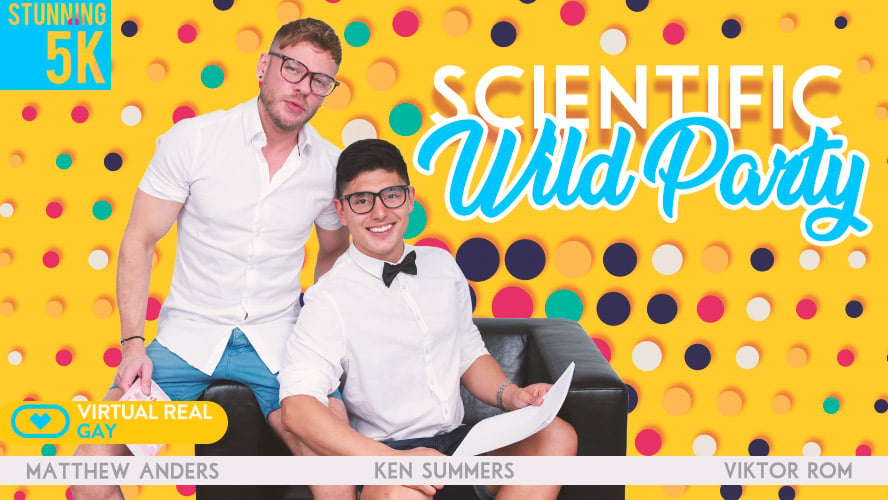 VR Gay Threesome scientific party
VR Gay threesome with Ken Summers and Matthew Anders want to investigate your penis on this new lesson in VR porn.
Those who said science is boring may have read lots of Einstein. But they knew nothing about VR porn and its star students: hot Costa Rican Ken Summers and sexy Polish Matthew Anders.
Grab your oculusgo or any other vr headset you may have! Because today you are testing a new experiment with these exceptionally gifted pupils: how long you can resist without cumming while these guys give you a blowjob and you penetrate their hard asses.
Because in every VirtualRealGay investigation, everything has to be tested. From cowboy and reverse cowboy positions to a wet black kiss to this hunky Caribean. Well, we know it will be difficult to last for that long.
But, in the end, the important thing here is cumming all over them and their mouths. And you do that perfectly. So, successful experiment!
VR Gay threesome with Ken Summers and Matthew Anders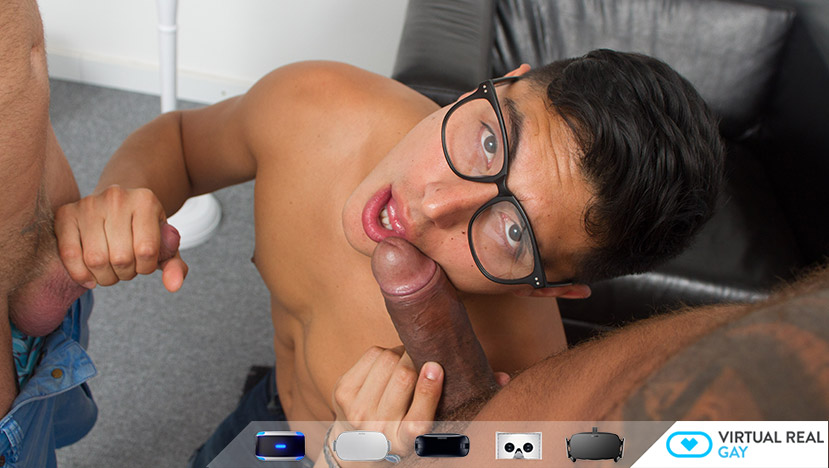 Enjoy this VR Gay threesome in vr porn if you have Oculus Rift, Oculus Go, HTC Vive or Windows Mixed Reality! You can also touch yourself with this real vr porn video in 4K 180º FOV for Smartphone Cardboard, Samsung Gear Vr and PSVR. Don't forget our awesome Binaural Sound and get ready to live the best immersive experience in VR!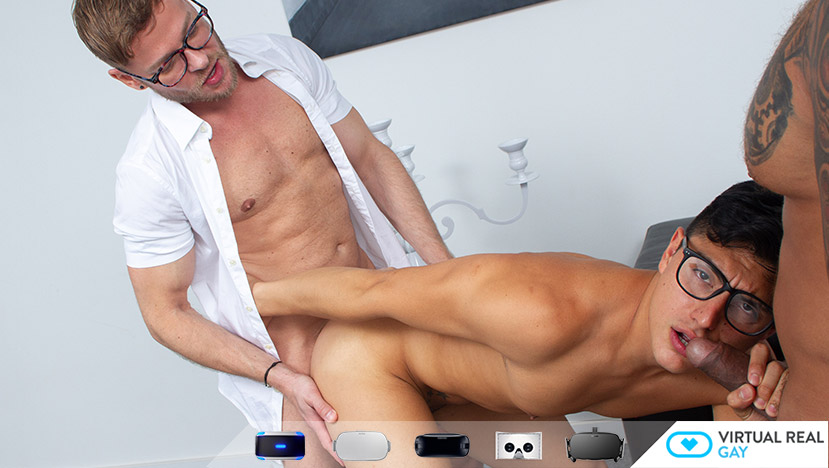 We are glad to keep making more new VR Gay threesome scenes for you. Full of more hunky actors and a lot of different situations… everything to take your sexual VR Porn gay fantasies to the next level. And make them real in your Oculus Go, Oculus Rift, Samsung Gear VR, PSVR, HTC Vive or VR smartphone headset.
Then we want to keep creating more virtual reality adult gay videos for you. Select quarter or annual option in the registry! Register and have an amazing time with our VR Porn scenes! Awesome Gay SEX in your Virtual Reality Headset! (Oculus Go, Oculus Rift, Samsung Gear VR, Smartphone Cardboard, HTC Vive, Google Daydream, PSVR…) here!
Finally remember that always you can take a look to our VR Porn network. Full off different sites and fantasies like VirtualRealPorn, VirtualRealPassion, VirtualRealAmateur, VirtualRealTrans our latest site VirtualRealJapan and our VR Porn game: VRLove