VR Gay Top scenes at VirtualRealGay
VR Gay Top scenes of 2018 at VirtualRealGay!
What's the best way to finish the year? That's a question we all make in December. We didn't want to risk it. And that's why we didn't stop standing out all 365 days during 2018. One of the many advantages of being the creators of VR Porn world; is that during these 5 years we could develop a strong relation with you, our vrporners, to know what made your occasional masturbations more satisfactory… and we found out some hilarious things.
We made possible in your virtual experience to have anals, parties which are better enjoyed with threesomes, experiences in Virtual reality gay with blond Logan Moore, scenes with lots of well-gifted actors and a fisting adventure with Ashley Ryder.
With New Year nostalgia, we wanted to welcome 2019 looking back the most voted VR Gay Top scenes. The ones which tick all the boxes to make your VR headset explode. And if we play that game of remembering your masturbations in VRxxx, double celebration for you!
VR Gay Top scenes of 2018 at VirtualRealGay
So, as we say every week, grab your oculusgo and get ready to have wet memories instead of dreams. Check our VR Gay Top scenes of 2018:
St. Patrick's Raid: We all know that besides Christmas, one of the festivities when we drink most is Saint Patrick's Day. But when you are a policeman and have to work that day at the station, instead of complaining; it's way much better getting your own party fucking sensual Latin Bastian Karim. You only live once, but you can have an adventure in VR sex with a hot teen as many times as you want.
Latino Caliente: Something we learnt in 2018 was the different ways we have to enjoy each moment of our lives. As well-gifted Alec Loob taught us, you can get a party even having a shower in one of the hottest solo scenes of last year.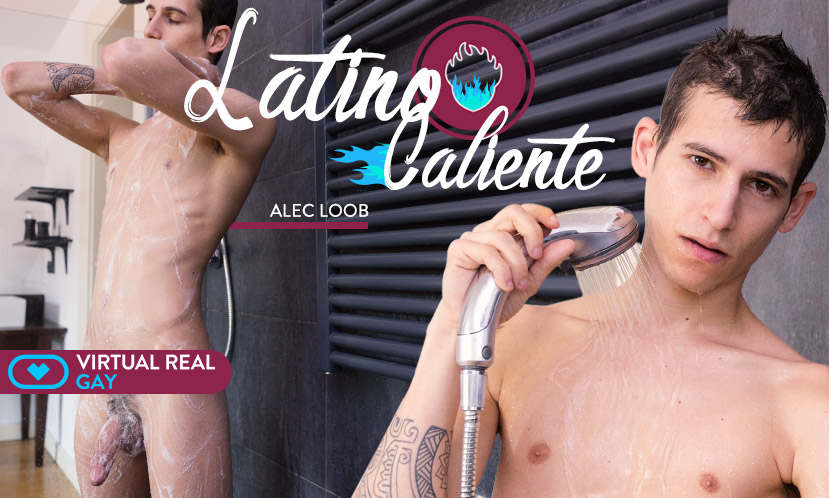 After all these years, you should know by now that enjoying is always better with VR Gay top scenes like a threesome or an orgy. So if you liked Scientific Wild Party and A Very Merry Threesome. So get ready to live 2019 with tons of tissues.