We're the best Gay VR Porn site on VRPornMania.com!
It's Pride Month!
We always celebrated it here at VirtualRealGay and all over the VirtualReal network. It's a wonderful moment for the LGBTQ+ community and a great moment to spread love and show our support for everyone, everywhere regarding their sexual orientation. Happy Pride month!
It's a great moment for our hard-working actors here at VirtualRealGay to be appreciated and recognized more for their world-class scenes. And as the VirtualRealGay team always respected them and their work, this is about something a little different.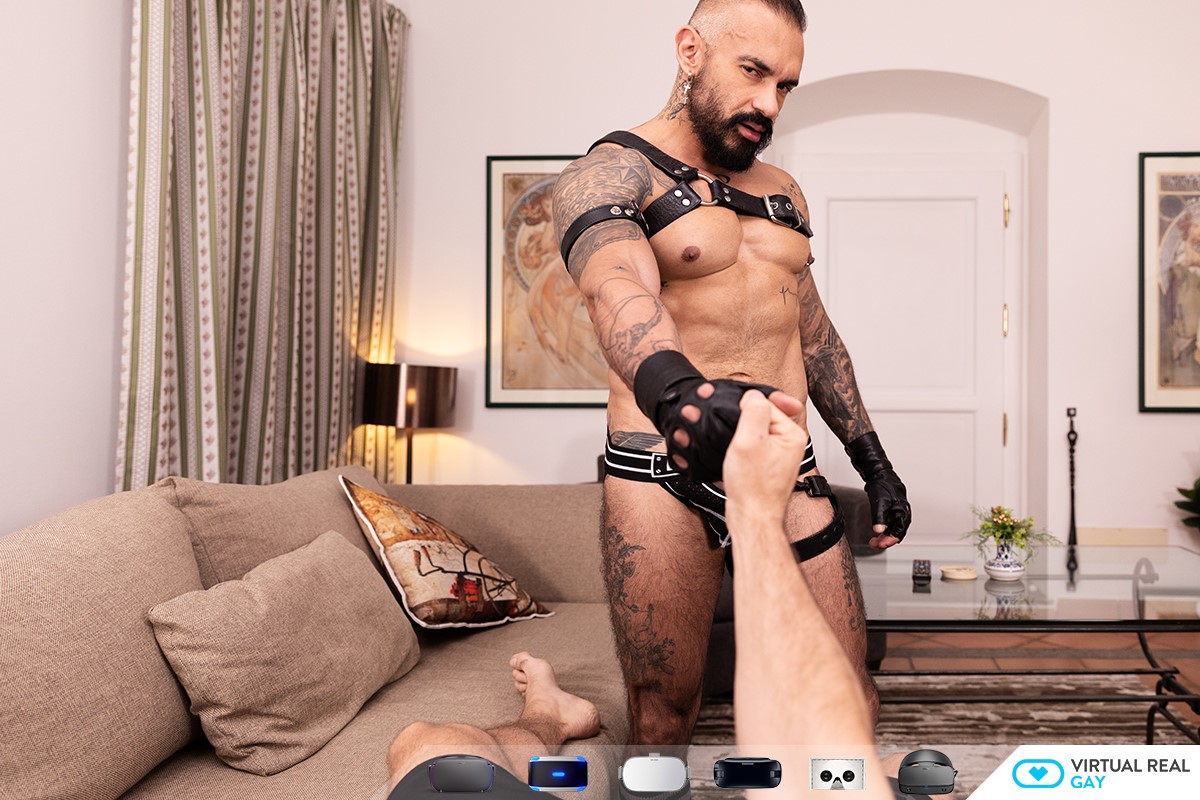 We're happy to announce to you that our friends from VRPornMania.com, a very popular VR Porn blog, has reviewed our site and placed it first in their gay VR porn sites ranking. We're the best Gay VR Porn site!
Once more, it has been confirmed to us that we have the best Gay male actors here on VirtualRealGay. We know how much work is they put in each scene and we're more than happy that their efforts are recognized by our fans and the VR porn community in general.
To prove this point even further, VRPornMania.com considered most of our videos, too, when it came to choosing the best Gay VR Porn scenes! With all the amazing videos we worked on, it was still a very nice surprise to find out that Leo Grin and Santi Noguera's scene came on top. Their scene is titled "Wonderful Breakfast", and as our friends from VRPornmania say, it's impossible to miss if you're into gay scenes that start with romantic, passionate sex and end up in a storm of moans, orgasms and pumped muscles.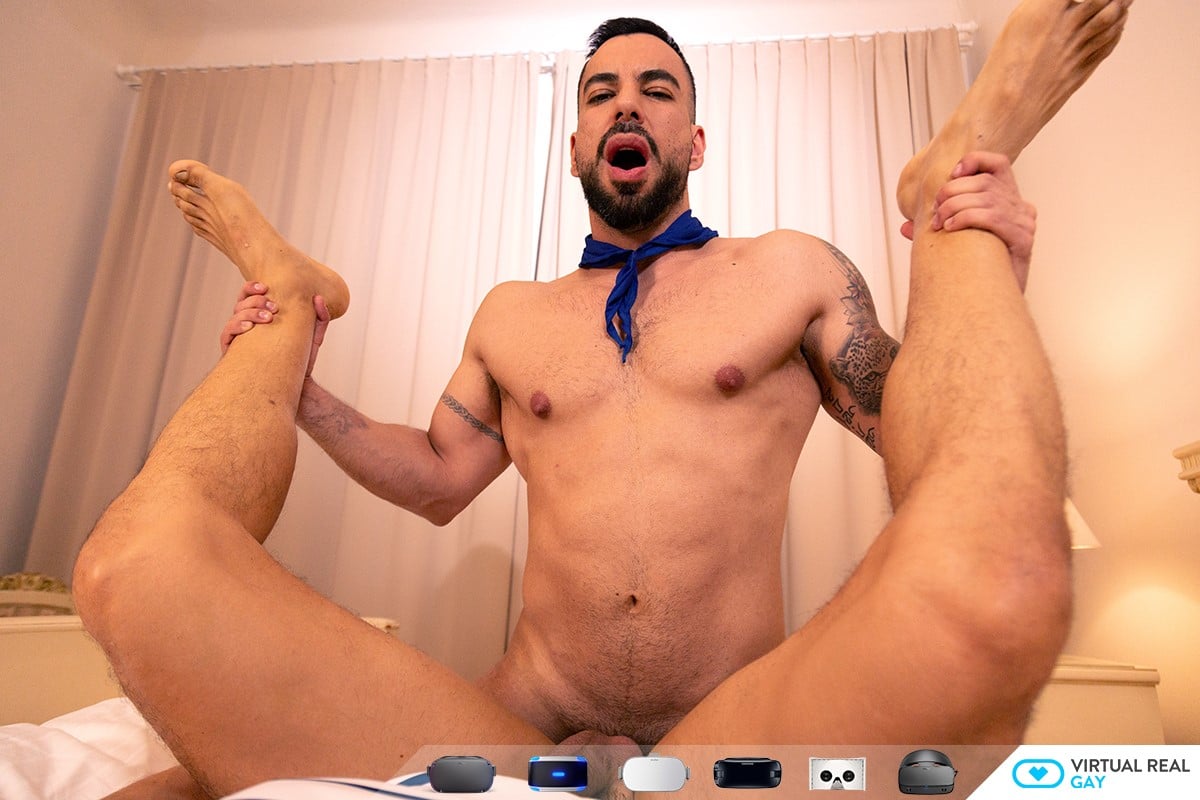 They worked very hard on every aspect of this scene – timing, the different positions, distance from the camera, and a lot of care with each other. The only thing they didn't work on was being sexy – because they already were. These two hot guys fully deserve their collaboration to be called "The best Gay VR Porn scene". They've earned it!
This wasn't the only scene featured on VRPornMania's ranking – two more made it onto the top 5 spots!
One of them was one of Gabriel Lunna's greatest hits – with the undeniable contribution of the stunning Marc Ferrer.
This scene was made as a Gay Pride celebration and starts with some amazing action by the pool, in Ibiza and it was named accordingly – "Ibiza Gay Pride".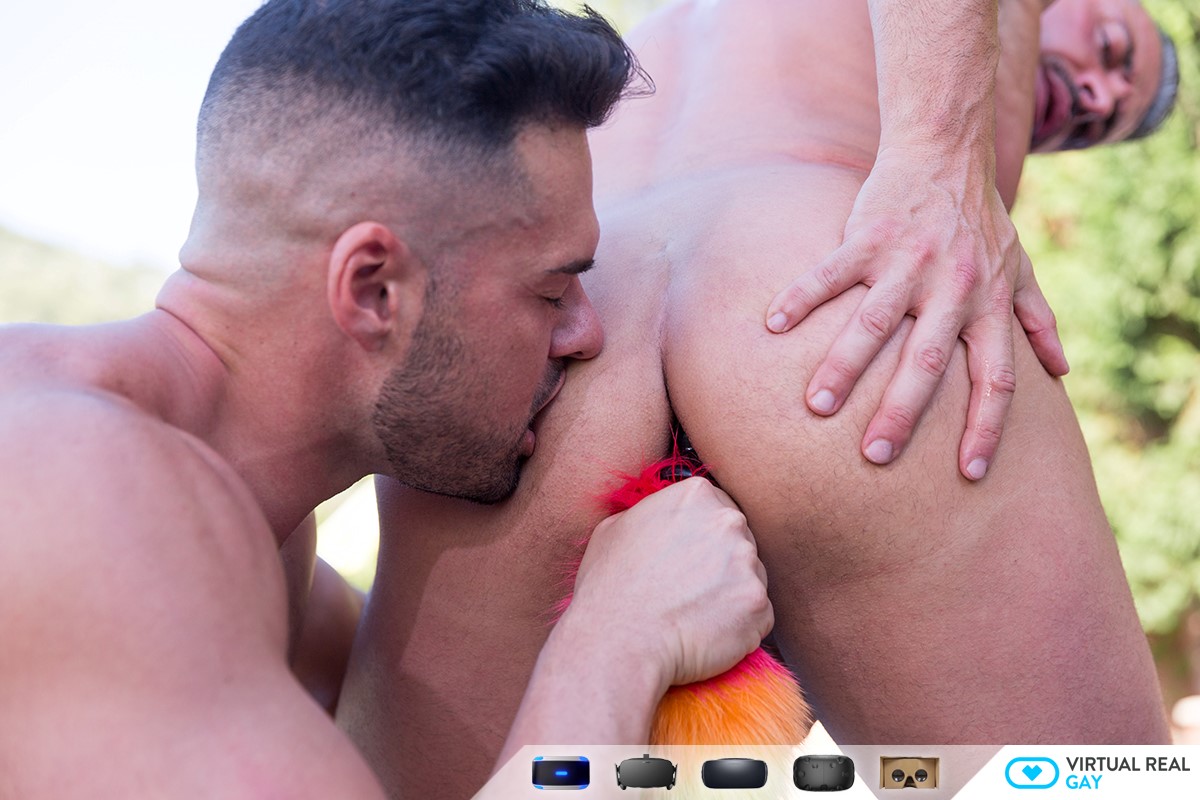 Gabriel and Marc are professionals, and they gave their best while filming this scene. The final result speaks for itself – it's a scene that no gay porn enthusiast can overlook. It's immersive, fresh, and sexy. Everyone did a great job and the result is among the best Gay VR Porn videos speaks for itself. Congrats to everyone who worked on this unforgettable scene!
The other amazing scene that made into VRPornMania's Top 5 Gay VR Porn videos list is Manuel Scalco's collaboration with Noel Santoro: I Cake You. A scene about loving and being loved and about appreciating your partner in every way possible, no matter the sexual orientation. A scene about how the world should be, in fact.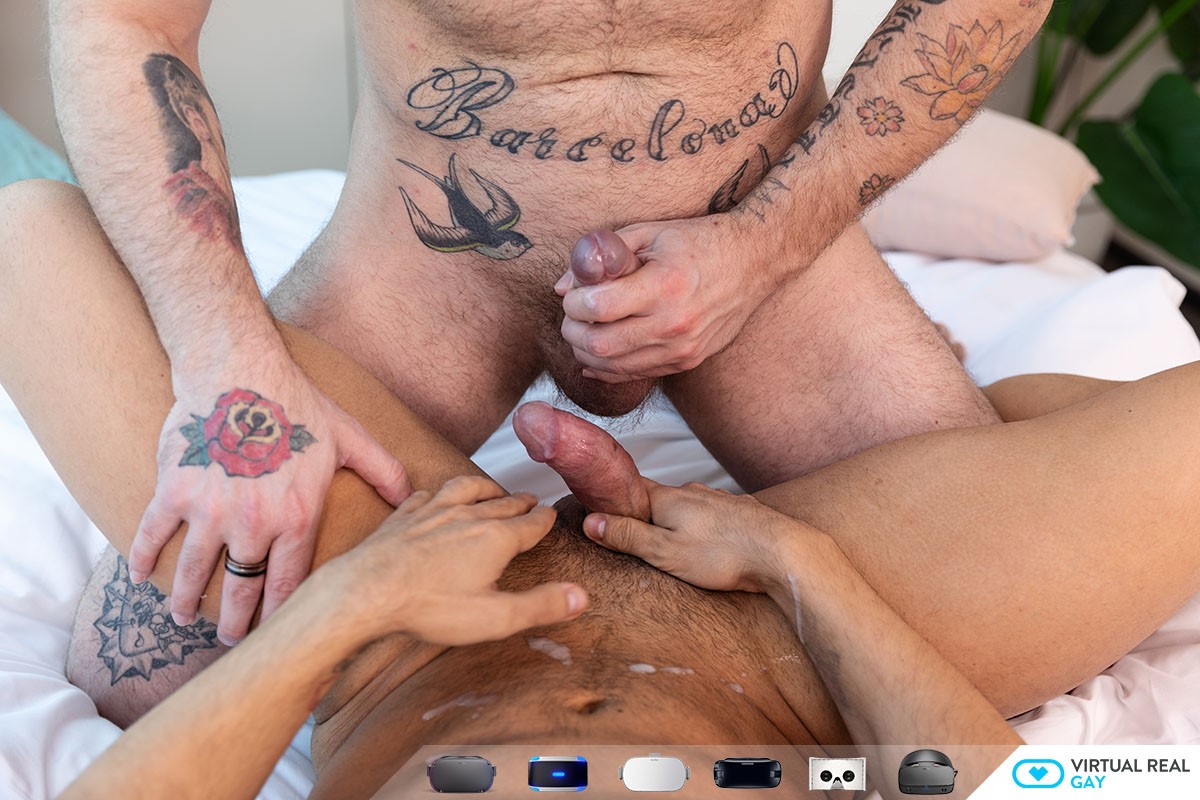 Manuel and Noel have a special chemistry that proved more than beneficial when this scene was shot, making it become regarded as one of the best Gay VR scenes out there. Where there are work and dedication, there are always great results too!
It was great news for our site as a whole to be considered the best Gay VR Porn site out there, and it was all thanks to our faithful fans. Our videos making it to the top lists as well is a great bonus that shows how the quality of our content remained consistent with all our releases.
Happy Pride Month, everyone!