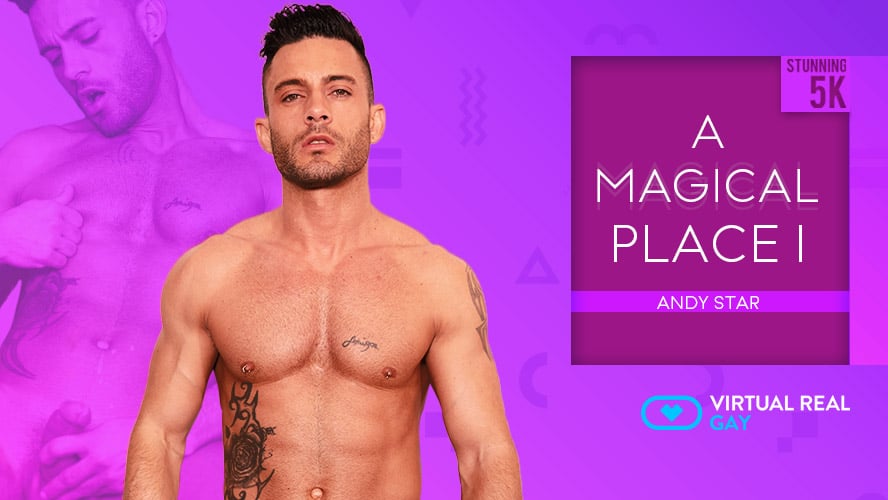 Gay dildo VR Porn experience
Gay dildo VR Porn handjob scene with a hot latino.
For some reason Valentine's Day reminds us everything we can enjoy being single. Including an adventure in virtual reality gay porn.
If you don't need a reason to grab your oculusgo and enjoy a new experience in VirtualRealGay. Then you're a lucky bastard, 'cause today's master of ceremonies will be: sensual Brazilian Andy Star.
He's very excited because he's just got an award, not because his big ass, but because his interpreting skills. Even though he can't share this with anyone, reviving that moment and how hot he looked at the gala is more than enough for his penis to get as hard as a rock.
The after party? A solo scene in VR XXX, where he won't have champagne bottles to pop but his ass to masturbate with a dildo.
Gay dildo VR Porn handjob scene with a hot latino
Because you are going to have a great time with this Gay dildo VR Porn  scene. So watch it inside your Oculus Rift, Oculus Go, HTC Vive or Windows Mixed Reality! Also you can watch Virtual Reality Gay dildo VR Porn videos in 4K 180º FOV for Smartphone Cardboard, Samsung Gear Vr and PSVR.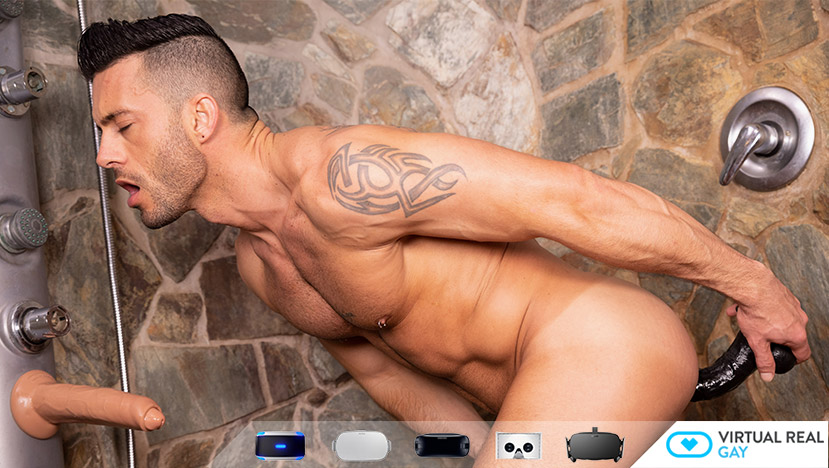 So we want to shoot more new Gay dildo VR Porn content for you. Full of more sexy muscled bearded actors in different situations… everything to take your sexual Gay fantasies to the next level. And make them real in your Oculus Go, Oculus Rift, Google Daydream VR, Xiaomi Mi VR. Also available for Windows Mixed Reality Samsung Gear VR, PSVR, HTC Vive or VR smartphone headset.
Then we want to keep creating more virtual reality adult Gay dildo VR Porn videos for you. So choose quarter or annual option in the Sign up! Get inside and have an amazing time with our Gay VR Porn Porn scenes! Click here!
Finally if you haven't checked our VR Porn network, you can take a look to satisfy your curiosity. Discover: VirtualRealPorn, VirtualRealPassion, VirtualRealAmateur, VirtualRealTrans our latest site VirtualRealJapan and our VR Porn game: VRLove