Gay VR missionary with Manuel Scalco
Gay VR missionary starring by Manuel Scalco!
What's about
love
that makes us saying and doing things in a second? You know, for example, that your
boyfriend, Manuel Scalco,
isn't the
best cook
in the
world.
Not even with a tutorial to make a pop-tart he's
good
at it. Still, you can't wait everyday to see what dish he will prepare and, of course, lie a bit telling him it's the
best thing
you've ever tried. Today, on the other hand, you have to admit
Manuel
exceeded your
expectations.
You didn't get to try the special
Valentine's
cake he made, you gave a new meaning to the concept of living a foodie adventure in
VR Gay Porn.
We don't have to be good at everything. The first time you tried his soufflé, you knew cooking wasn't his thing. So, where does he stand out? You have a list full of things.
To begin with, the way he wears an apron (you can't help but staring at his
rock-hard ass
)
.
The fact that, whenever you want to start an adventure in
virtual reality gay porn,
he stops doing whatever it is to
play
along with a
blowjob.
As long as you always
enjoy
these moments
fucking
in
missionary position
in the bedroom, you won't have to tell him a little lie from time to time.
Happy Valentine's vrporners!
Gay VR missionary with Manuel Scalco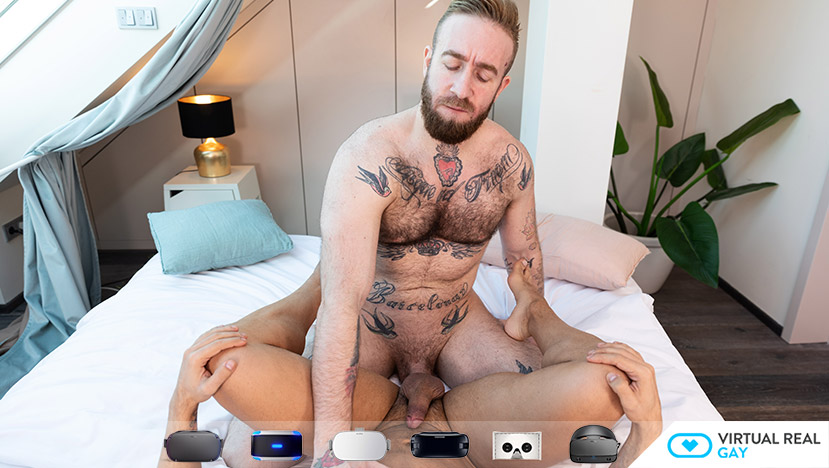 Because you are going to have a great time with this Gay VR missionary video. So watch it inside your Oculus Rift S, Oculus Quest, HTC Vive or Windows Mixed Reality! Also you can watch Virtual Reality videos in 5K 180º FOV for Smartphone Cardboard, Gear VR and PSVR.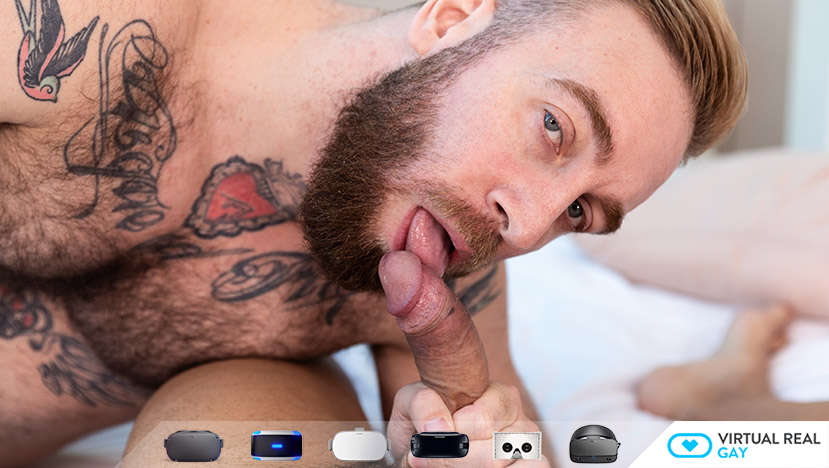 So we want to make more Gay VR missionary experiences. With many more actors in lots of situations… everything to take your sexual dreams a step forward. Making them real in your Oculus Go, Oculus Rift, Google Daydream VR, Xiaomi Mi VR. Also available for Windows Mixed Reality Samsung Gear VR, PSVR, HTC Vive or VR smartphone headset.
Then we want to keep shooting more virtual reality scenes for you. So choose quarter or annual option in the Sign up! Get inside and have great moments with our videos! Click here!
Finally you can check our network, if you want to satisfy your curiosity. Discover: VirtualRealPorn, VirtualRealPassion, VirtualRealAmateur, VirtualRealTrans our latest site VirtualRealJapan and our VR Porn game: VRLove