Intimate Bath in VR Gay with Finn Harper

Intimate Bath in VR Gay with Finn Harper
Irresistible VR stud, Finn Harper, just got out of the shower when he suddenly caught a glimpse of his hot body in the mirror. Finn can't believe what he is seeing. His toned muscles make his masculine form look more handsome and enticing. He can't help but adore his body as he starts to feel horny all of a sudden. 
Finn starts to run his hands all over his hard chest and abs. It doesn't take too long before the towel wrapped around his hips drops to the floor, revealing his hard cock. The sight of his cock in full attention made Finn hornier. He sits on the tub and begins to jerk off. Finn can't help but moan in pleasure as he jacks his meat. He continues masturbating on the tub until he shoots out his load all over it. 
It does seem to be a bit hard to believe, but people with autoeroticism can get aroused without any external stimulus. People with autoeroticism satisfy their sexual desire through masturbation. The sight of their own body is enough for them to have a hard-on or get wet.
Intimate Bath in VR Gay with Finn Harper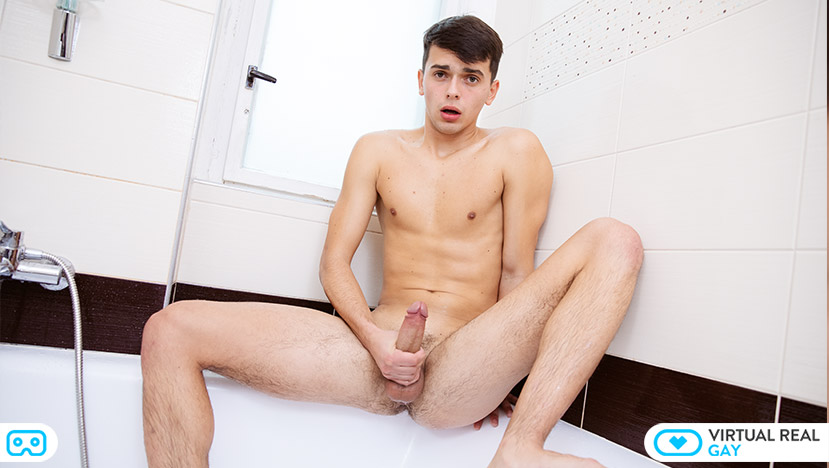 Because you are going to have a great time with this Intimate Bath Sex in VR Gay video. So watch it inside your Oculus Rift S, Oculus Quest, HTC Vive or Windows Mixed Reality! Also you can watch Virtual Reality videos in 5K 180º FOV for Smartphone Cardboard, Gear VR and PSVR.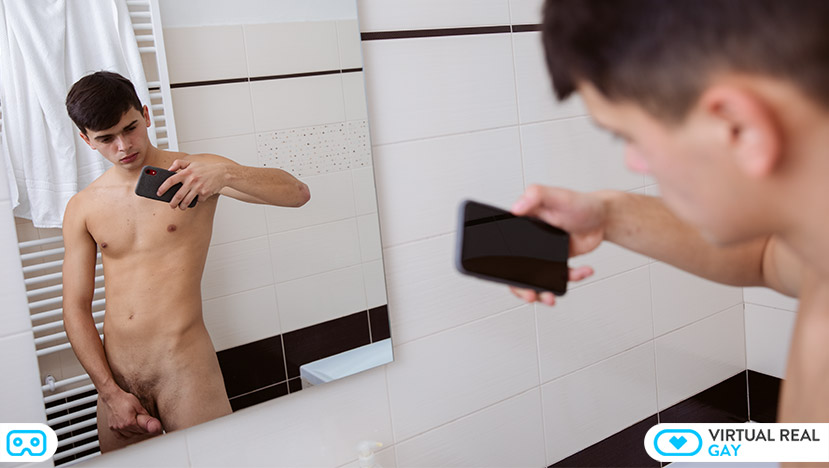 So we want to make more Intimate Bath in VR Gay experiences. With many more actors in lots of situations… everything to take your sexual dreams a step forward. Making them real in your Oculus Go, Oculus Rift, Google Daydream VR, Xiaomi Mi VR. Also available for Windows Mixed Reality Samsung Gear VR, PSVR, HTC Vive or VR smartphone headset.
Then we want to keep shooting more virtual reality scenes for you. So choose quarter or annual option in the Sign up! Get inside and have great moments with our videos! Click here!
Finally you can check our network, if you want to satisfy your curiosity. Discover: VirtualRealPorn, VirtualRealPassion, VirtualRealAmateur, VirtualRealTrans our latest site VirtualRealJapan and our VR Porn game: VRLove