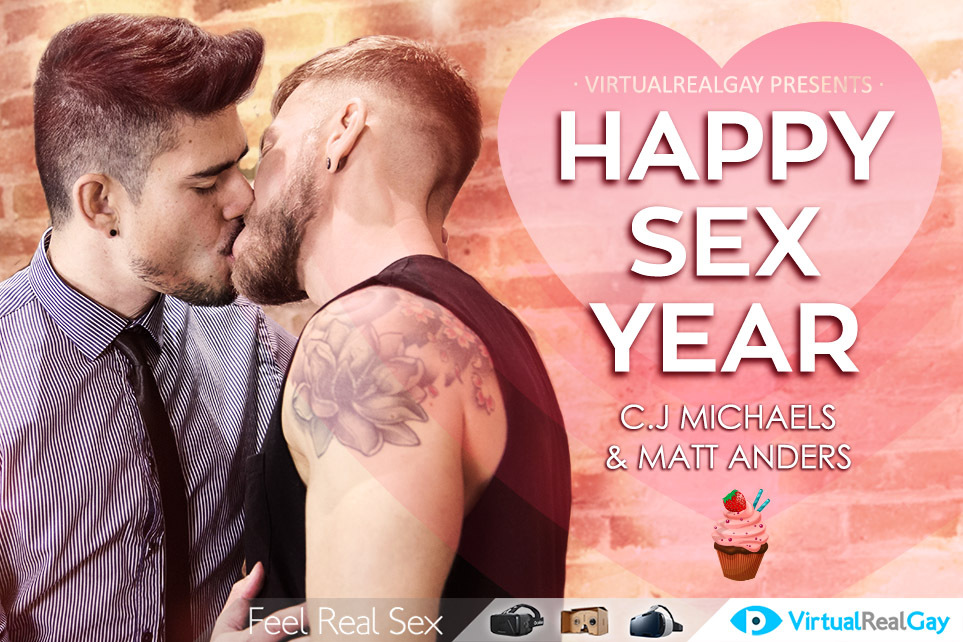 Matthew Anders & CJ Michaels, the perfect match in our new VR Gay Porn scene!
Hi, VR Gay Porn fans!!
Merry Christmas and Happy New Year!!
We have great news! Today we bring you a couple in the real life, CJ Michaels and Matthew Anders, to show you what happens in their bedroom, and you're gonna love it!
The thing is their friends are waiting for them to celebrate New Year's Eve. Well, let them wait cause CJ Michaels and Matthew Anders are not coming tonight! So watch Matthew get fucked in his ass by the sexiest CJ, feel what he feels when his boyfriend stuff his huge cock into his tiny perfect pink ass. And of course, let him suck your dick until you cum over her mouth. After see this New Year's Eve scene, cum will be your only New Year's resolution.
Enjoy this VR porn scene in 180º FOV and our awesome Binaural Sound in your Smartphone Cardboard, Samsung Gear VR or Oculus Rift!
VirtualRealGay's Happy Sex Year featurette: Behind the scenes!
Enjoy this new gay video scene in 180º FOV with VR 3D technology and our astonishing Binaural Sound with our new Camera System for improving the presence even more in your Smartphone Cardboard, Samsung Gear VR or Oculus Rift!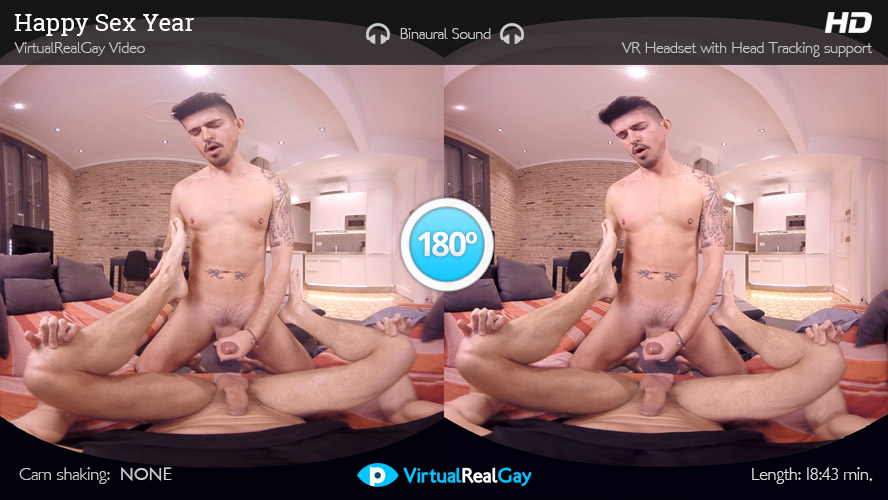 We are excited to create new content for you: many more videos, more beautiful models, more situations… everything to satisfy all your sexual fantasies and make them real in your Oculus Rift, Samsung Gear VR or VR smartphone headset.
Help us to create more for you! Sign up NOW and ENJOY our awesome VR porn videos! REAL SEX in your Virtual Reality Headset! (Oculus Rift, Oculus DK1, Oculus DK2, Samsung Gear VR, Google Cardboard …) Watch VirtualRealGay's After Party: a voyeur threesome for VR! The best Gay VR Porn! Click here!