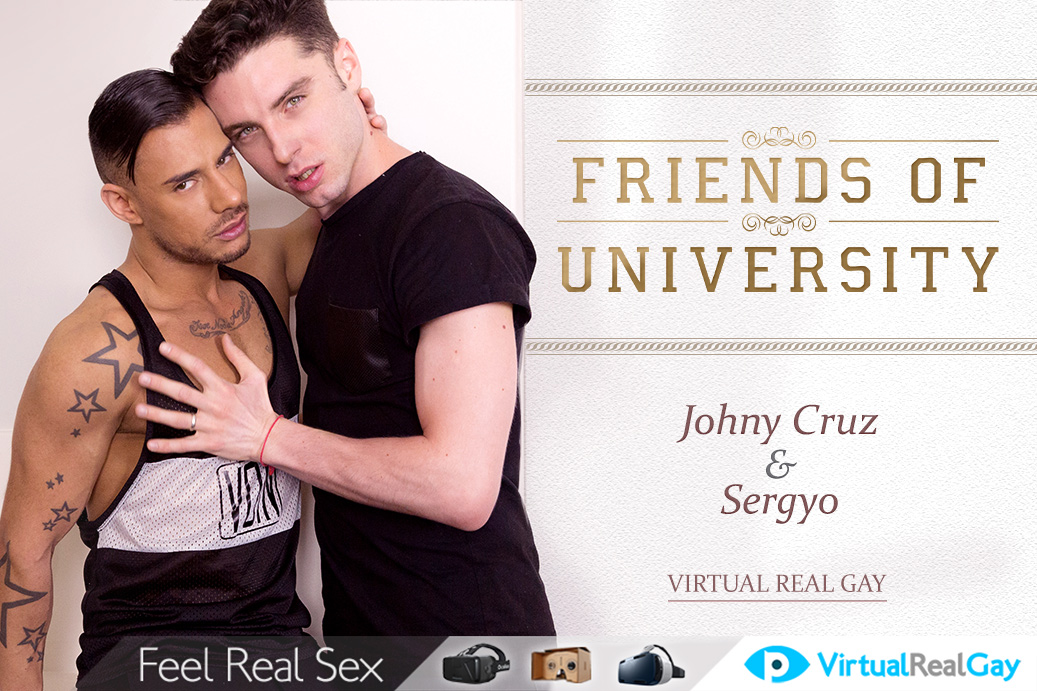 Sergyo & Jonhy Cruz in the VR Gay Porn experience of your life!
Hi, VR gay porn fans!
Our new video will blow your mind! Sergyo and Jonhy Cruz, a match made in heaven, fuck just for you in a new and amazing VR gay porn scene.
In "Friends of University" after years out of touch, Sergyo and Jonhy meet again… And they know the perfect way to catch up quickly. Yes, we're thinking the same: fucking. So, Sergyo's about to show how he has missed Jonhy by taking his ass and celebrating a fuck fest filled with his cum. Now, prepare to stuff your rock hard dick inside his cute ass. We tell you, you will always remember this meeting.
Enjoy this VR porn scene in 180º FOV and our awesome Binaural Sound in your Smartphone Cardboard, Samsung Gear VR or Oculus Rift!
Share an orgasm with Sergyo & Jonhy Cruz!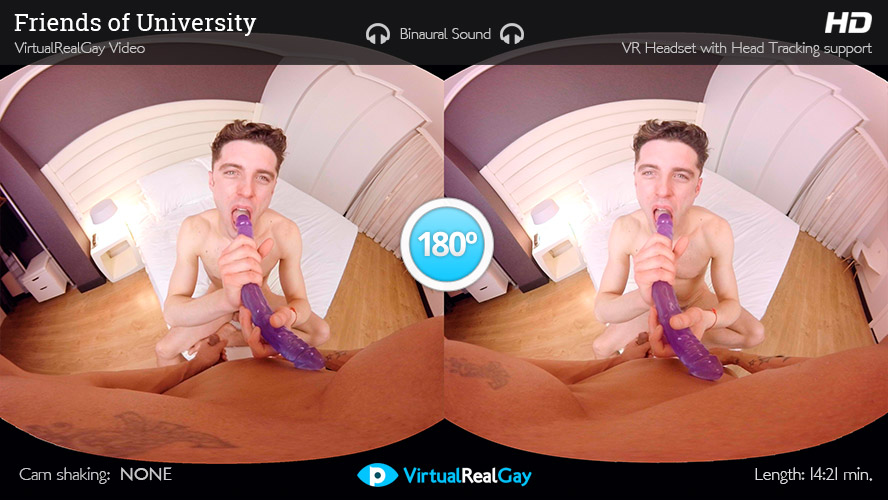 Enjoy this new gay video scene in 180º FOV with VR 3D technology and our astonishing Binaural Sound with our new Camera System for improving the presence even more in your Smartphone Cardboard, Samsung Gear VR or Oculus Rift!
We are excited to create new content for you: many more videos, more beautiful models, more situations… everything to satisfy all your sexual fantasies and make them real in your Oculus Rift, Samsung Gear VR or VR smartphone headset.
Help us to create more for you! Sign up NOW and ENJOY our awesome VR porn videos! REAL SEX in your Virtual Reality Headset! (Oculus Rift, Oculus DK1, Oculus DK2, Samsung Gear VR, Google Cardboard …) Watch VirtualRealGay's Friends of University, share an orgasm with Sergyo and Jonhy Cruz in our new Gay VR porn scene! The best Gay VR Porn! Click here!