Solo in VR Gay with Leo Beam

Solo in VR Gay starring by Leo Beam!
Lately things have been quite difficult economically speaking. In spite of cutting down home, shopping or groceries expenses, at the end of the month many people are still struggling with money. Just like some who have found the easy way to make money, Leo Beam decided to break into a house and commit a robbery. Being this his first time with this kind of mischief, he didn't think about the possibility of being caught. If he wants to walk away from this, he has to show in a very creative and satisfactory way, how much he wants to avoid prison. Let's say his masturbation will convince you of his innocence and how much fun he has playing with his cock in this VR Gay Porn adventure.
You see yourself as a very comprehensive person. Obviously, the current circumstances have affected everybody in one way or another. So, when you saw Leo on your camera, trying to steal your tv, you decided you would offer him the chance of entertaining you with a VR solo experience in virtual reality gay porn instead of threatening him with a punishment.
While taking his clothes off, he was rubbing his chest going down slowly till reaching his cock, then he started touching it, masturbating, playing with his balls and massaging his butt while licking his fingers to get them into his rock-hard ass. You both were so excited, you couldn't help but cumming in emotion.
The answer to the problems is not always the one we already know. Sometimes, you need to let your imagination run wild to enjoy an experience in 360 naked gay VR.
Solo in VR Gay with Leo Beam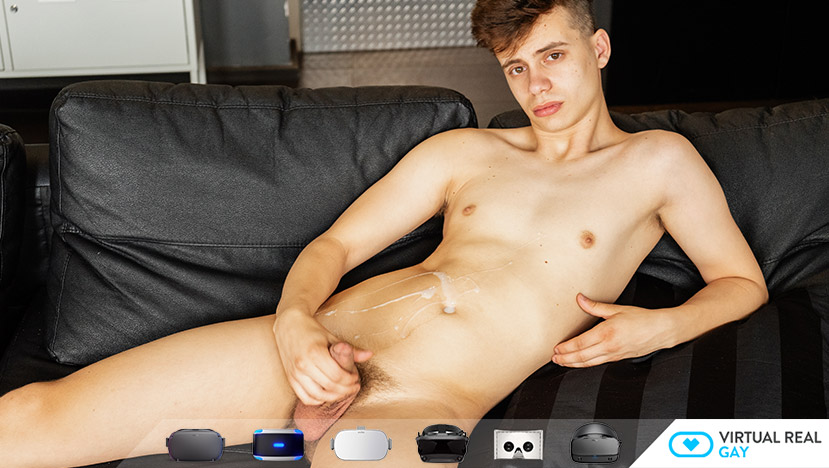 Because you are going to have a great time with this Solo in VR Gay video. So watch it inside your Oculus Rift S, Oculus Quest, HTC Vive or Windows Mixed Reality! Also you can watch Virtual Reality videos in 5K 180º FOV for Smartphone Cardboard, Gear VR and PSVR.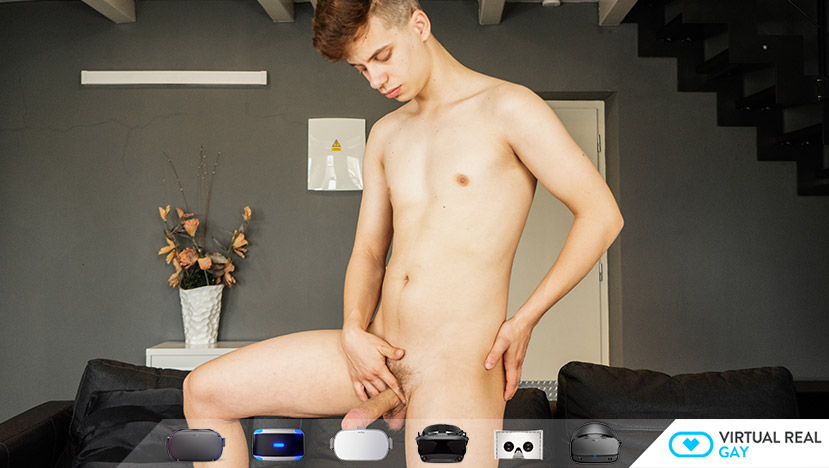 So we want to make more Solo in VR Gay experiences. With many more actors in lots of situations… everything to take your sexual dreams a step forward. Making them real in your Oculus Go, Oculus Rift, Google Daydream VR, Xiaomi Mi VR. Also available for Windows Mixed Reality Samsung Gear VR, PSVR, HTC Vive or VR smartphone headset.
Then we want to keep shooting more virtual reality scenes for you. So choose quarter or annual option in the Sign up! Get inside and have great moments with our videos! Click here!
Finally you can check our network, if you want to satisfy your curiosity. Discover: VirtualRealPorn, VirtualRealPassion, VirtualRealAmateur, VirtualRealTrans our latest site VirtualRealJapan and our VR Porn game: VRLove