Video Sex in VR Gay with Stefan Vrbic
Video Sex in VR Gay with Stefan Vrbic
Blonde stud, Stefan Vrbic, is home alone with nothing to do. It didn't take too long until boredom finally got to his mind. With nothing else to do, Stefan brought out his laptop and initiated a video chat. He is feeling a bit horny and wants to share some fun moments with you. Are you ready to see this handsome stud in action?
Stefan starts the solo masturbation by slowly taking off his shirt and jeans. He slowly rubs his hands all over his body, feeling every movement of his fingers gently running against his smooth skin. Stefan can't keep his cool any longer. The burning lust inside of him is too much to contain. Stefan whips out his big cock and starts jerking it off. After tugging his meat for a while, Stefan shifts his focus to his asshole. He spreads his bum in front of the camera and plays with his cock until he cums hard.
Video Sex in VR Gay with Stefan Vrbic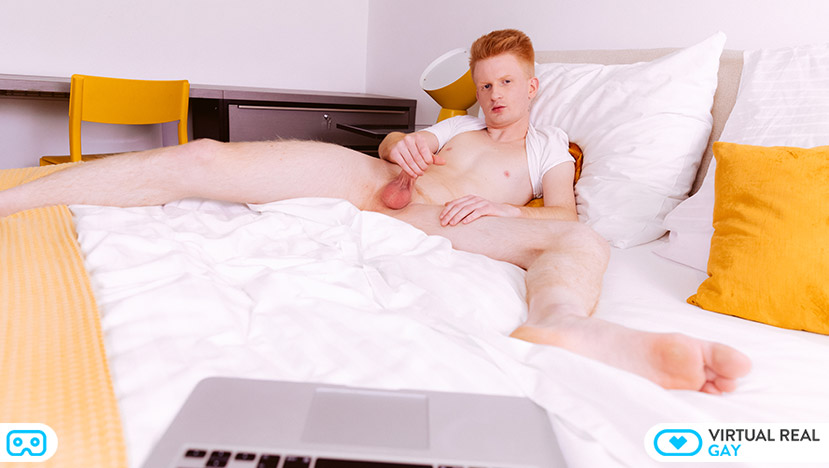 Because you are going to have a great time with this Video Sex in VR Gay with Stefan Vrbic video. So watch it inside your Oculus Rift S, Oculus Quest, HTC Vive or Windows Mixed Reality! Also you can watch Virtual Reality videos in 5K 180º FOV for Smartphone Cardboard, Gear VR and PSVR.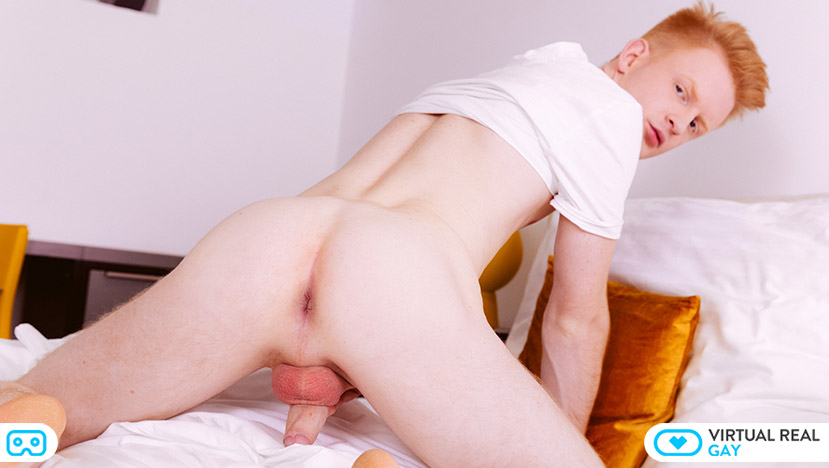 So we want to make more Video Sex in VR Gay with Stefan Vrbic experiences. With many more actors in lots of situations… everything to take your sexual dreams a step forward. Making them real in your Oculus Go, Oculus Rift, Google Daydream VR, Xiaomi Mi VR. Also available for Windows Mixed Reality Samsung Gear VR, PSVR, HTC Vive or VR smartphone headset.
Then we want to keep shooting more virtual reality scenes for you. So choose quarter or annual option in the Sign up! Get inside and have great moments with our videos! Click here!
Finally you can check our network, if you want to satisfy your curiosity. Discover: VirtualRealPorn, VirtualRealPassion, VirtualRealAmateur, VirtualRealTrans our latest site VirtualRealJapan and our VR Porn game: VRLove