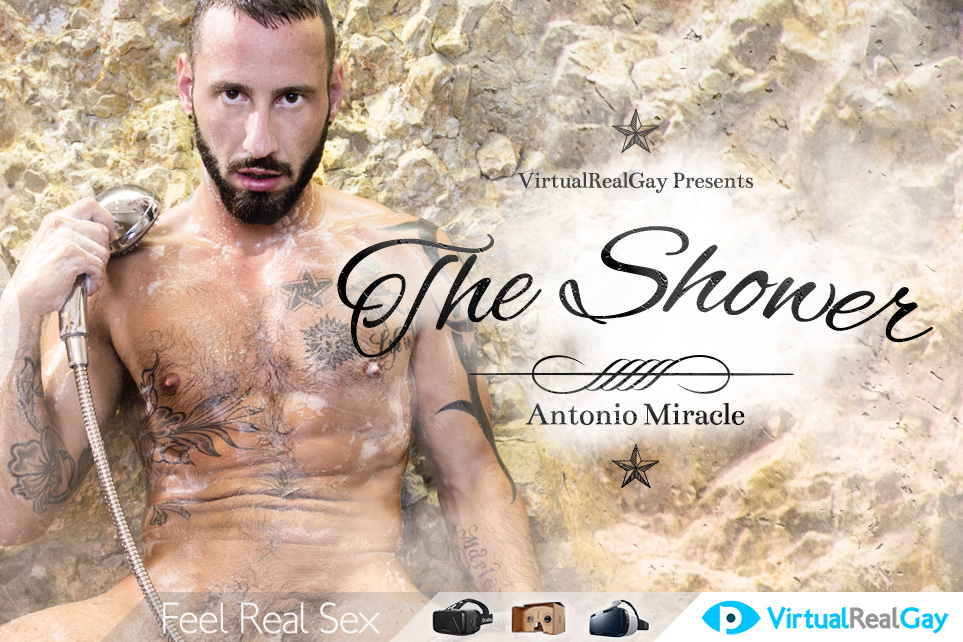 VirtualRealGay's The Shower: a very wet solo for VR!
Hi, VR Gay Porn fans!!
We have great news! Today we release a hot new video! This time it'll be an awesome VR gay porn solo of a sexy tough man.
His name is Antonio Miracle and he'll blow you away. So watch him take a shower you will never forget. Because, despite of he's tired, he will fuck a fleshjack until he has a screaming intense extasy… And he looks so good while doing it that you would never imagine you can have such an incredible orgasm too.
Prepare yourself because your shower will be Antonio Miracle's big load.
Enjoy this new gay video scene in 180º FOV with VR 3D technology and our astonishing Binaural Sound with our new Camera System for improving the presence even more in your Smartphone Cardboard, Samsung Gear VR or Oculus Rift!
VirtualRealGay's The Shower: a very wet solo for VR!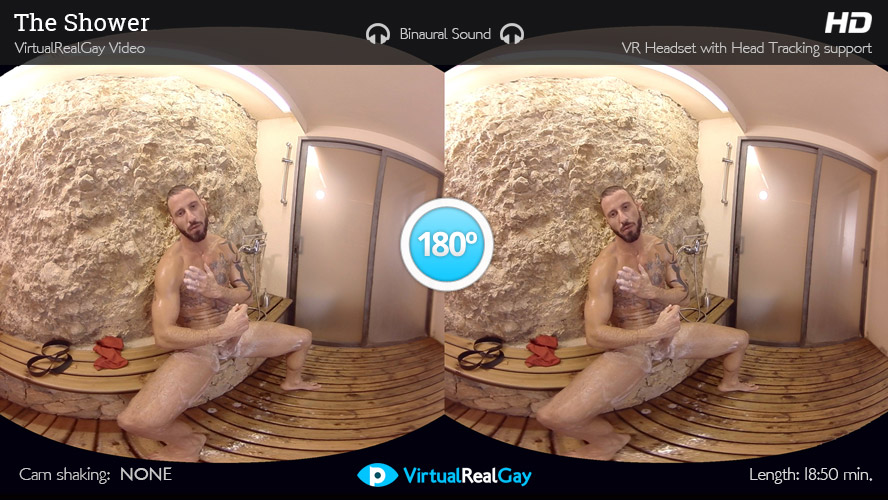 DOWNLOAD the trailer for FREE in our homepage
We are excited to create new content for you: many more videos, more beautiful models, more situations… everything to satisfy all your sexual fantasies and make them real in your Oculus Rift, Samsung Gear VR or VR smartphone headset.
Help us to create more for you! Sign up NOW and ENJOY our awesome VR porn videos! REAL SEX in your Virtual Reality Headset! (Oculus Rift, Oculus DK1, Oculus DK2, Samsung Gear VR, Google Cardboard …) Watch VirtualRealGay's After Party: a voyeur threesome for VR! The best Gay VR Porn! Click here!