VR Gay Sauna sex with Danny Boss

VR Gay Sauna sex starring by Danny Boss!
Clichés exist for a reason. One of them, for example: "What happens at the Sauna of VirtualRealGay, stays at the Sauna of VirtualRealGay". If we tell you that nine out ten people who come, get to know someone and relieve the stress, we aren't going too far. Luckily for you, you'll be part of that group who, as soon as getting into the steam room, meet someone like Danny Boss; and he knows straight away the best way to help you is with an adventure in VR xxx as hot as the temperature in this place.
You aren't used to the fact that, as soon as you walk into a place, someone welcomes you with a "Hi, you are new here, right? I haven't seen you before" and that person knows a blowjob is what you need to start your "relaxing" service.
It's your first time here and it's normal if you are a bit nervous or want to bring your hands to your erected penis. But, don't worry that will only make cowboy and reverse cowboy positions more satisfying.
If it's too hot, you can move to the next room to enjoy a black kiss and a handjob and end up cumming over him. And, of course, get the relaxation you were looking for.
VR Gay Sauna sex with Danny Boss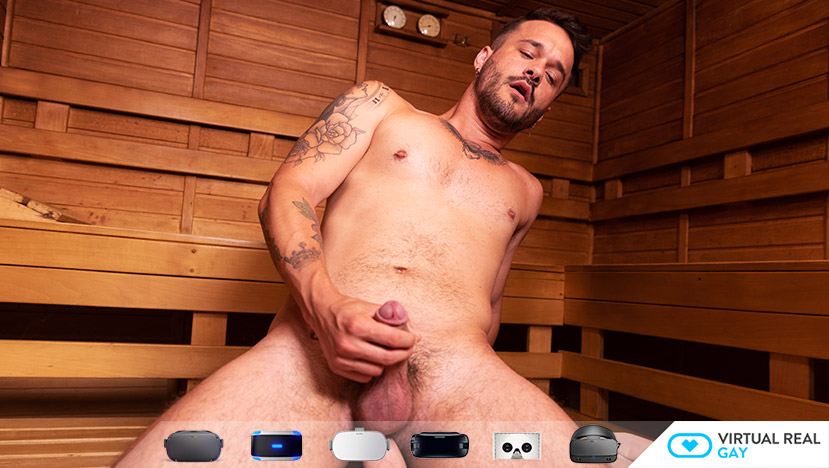 Because you are going to have a great time with this VR Gay Sauna sex video. So watch it inside your Oculus Rift S, Oculus Quest, HTC Vive or Windows Mixed Reality! Also you can watch Virtual Reality videos in 5K 180º FOV for Smartphone Cardboard, Gear VR and PSVR.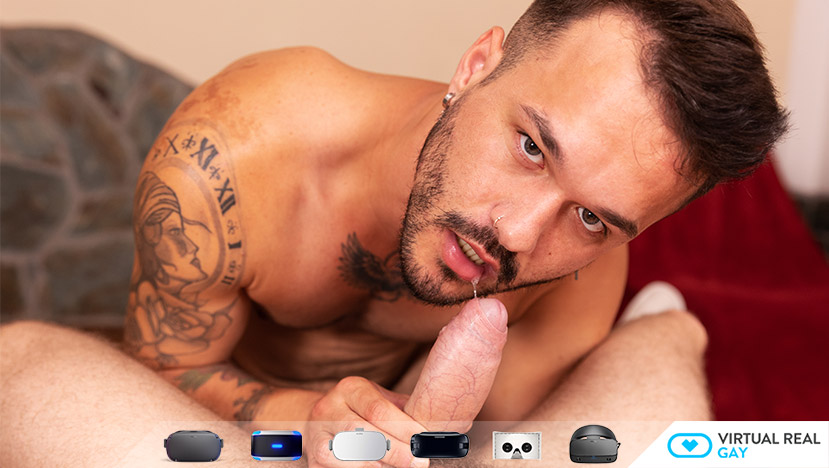 So we want to make more VR Gay Sauna sex experiences. With many more actors in lots of situations… everything to take your sexual dreams a step forward. Making them real in your Oculus Go, Oculus Rift, Google Daydream VR, Xiaomi Mi VR. Also available for Windows Mixed Reality Samsung Gear VR, PSVR, HTC Vive or VR smartphone headset.
Then we want to keep shooting more virtual reality scenes for you. So choose quarter or annual option in the Sign up! Get inside and have great moments with our videos! Click here!
Finally you can check our network, if you want to satisfy your curiosity. Discover: VirtualRealPorn, VirtualRealPassion, VirtualRealAmateur, VirtualRealTrans our latest site VirtualRealJapan and our VR Porn game: VRLove